Meat and cheeses aren't the only thing you can serve on a board…how about a baked potato bar! It's kid-approved and feeds a crowd!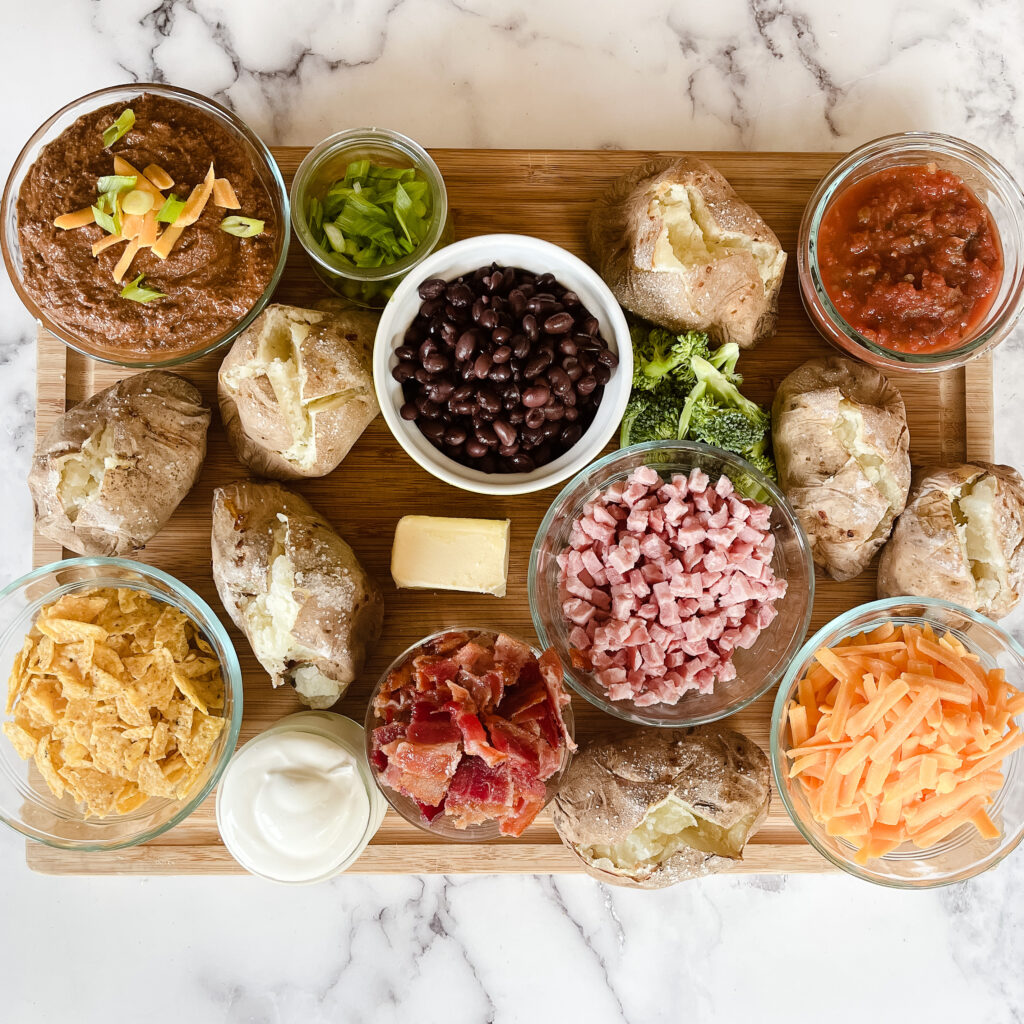 Move over charcuterie. There is a new board in town…the Baked Potato Board! I had asked my kids to help me brainstorm some of their favorite dinners. After the regulars (mac-n-cheese, BWW, etc.) they started thinking out of the box and baked potatoes was at the top of their lists.
They love baked potatoes because they love being able to customize their toppings. It's similar to why they love tacos, but with more options.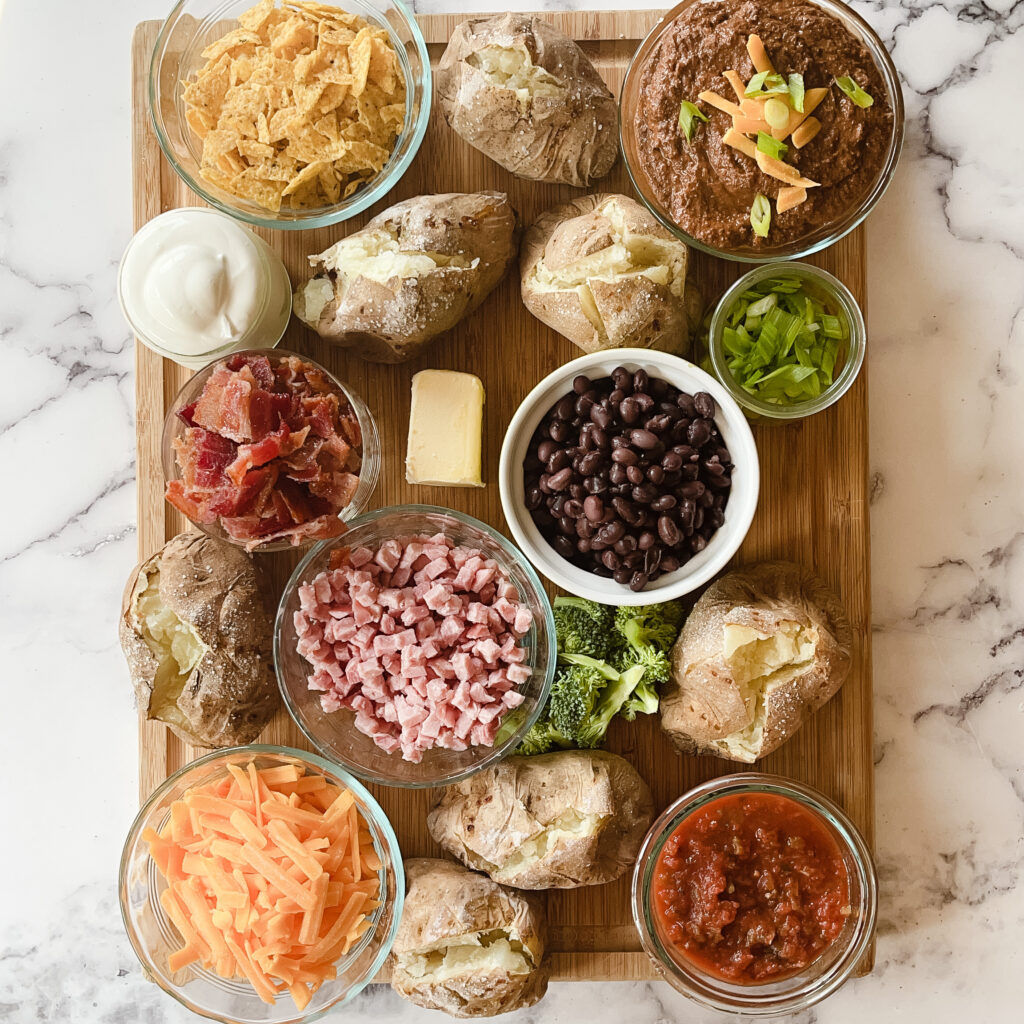 I decided to turn one of their favorite meals into a board to cut down on mess and to keep it as easy as possible. I mean, you put everything on the board, take it to the table and then take it to the sink when finished to clean up. Super easy!
What is also great about a Baked Potato Board, is that is just looks pretty. It's a great option to serve to company and is relatively inexpensive to boot.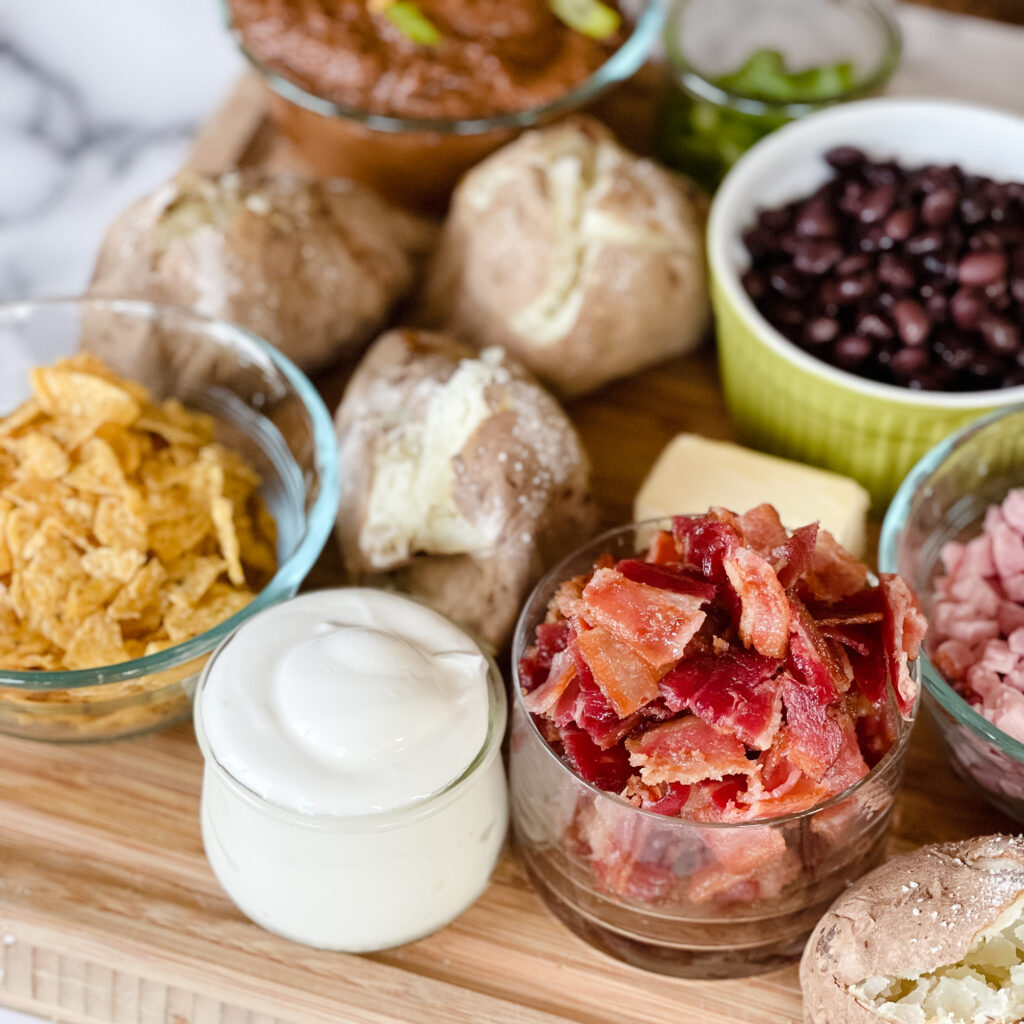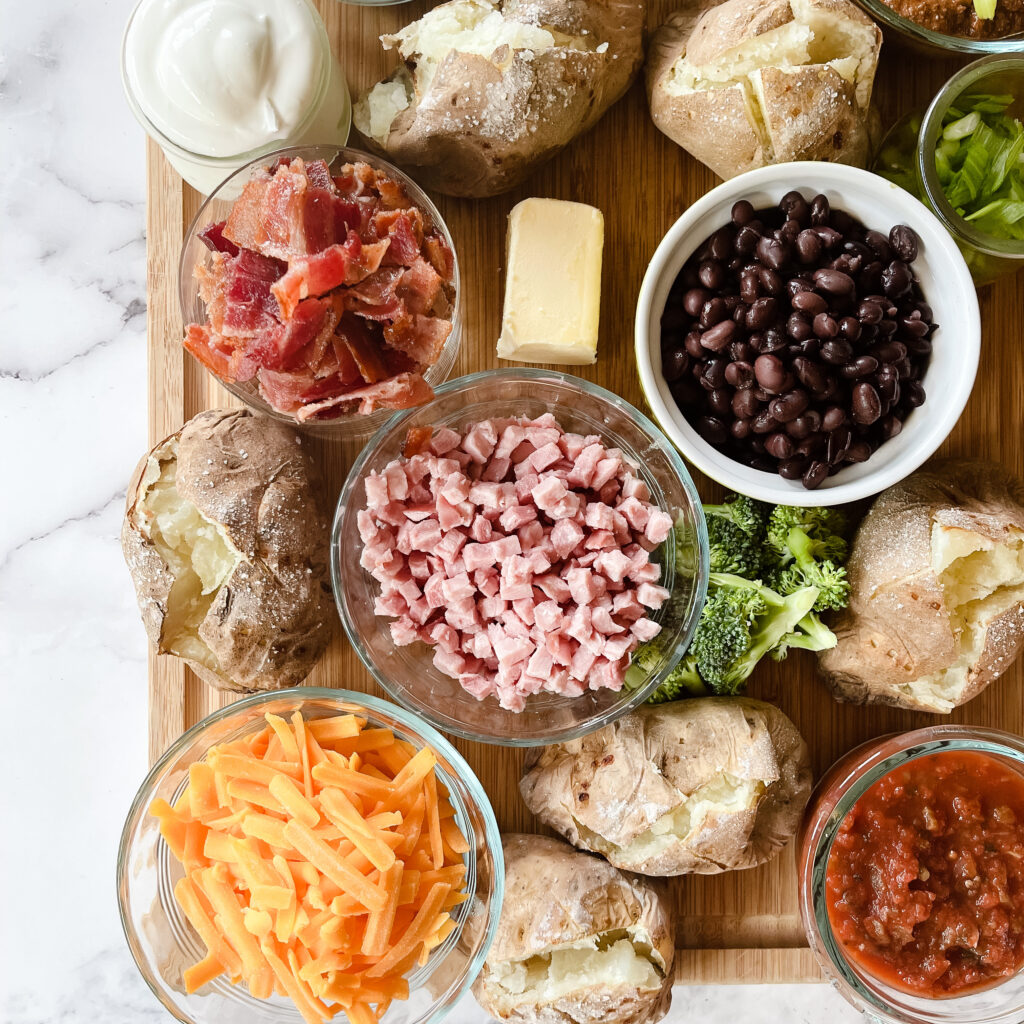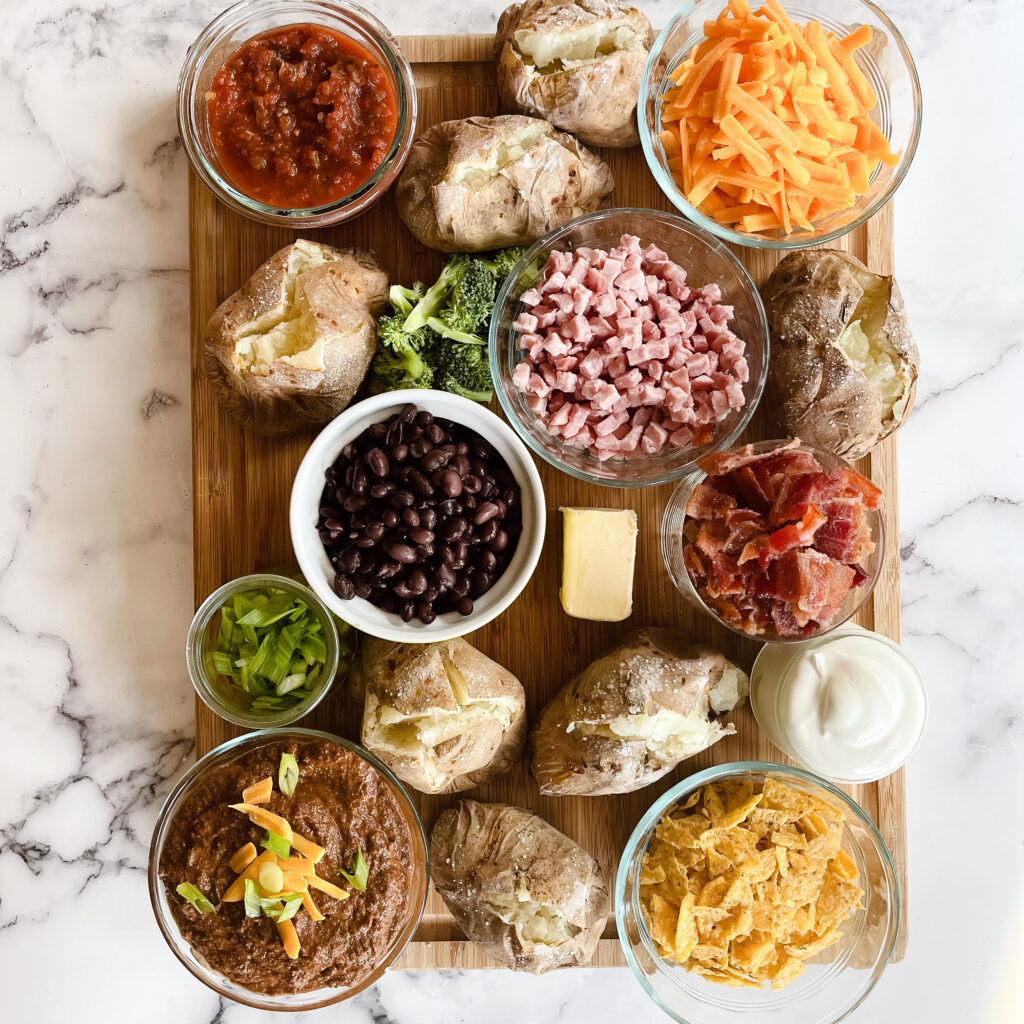 How to make a Baked Potato Bar:
First, start with the potatoes. Preheat the oven to 400 degrees. Scrub the potatoes clean and prick all over with a fork. Place potatoes (not touching) on a baking pan lined with aluminum foil and, while potatoes are still damp, sprinkle with kosher salt. Bake for 1 – 1.5 hours depending on size and number of potatoes. Potatoes are done when a fork can easily poke through the middle. Note: this method produces a crisp skin. For a soft skin, wrap individually in foil prior to baking.
Cut an "X" into the top of the potatoes once you are able to handle them, and push sides inward so it opens up at the "X".
Arrange potatoes on a board and place desired toppings randomly around, covering the rest of the board.
Serve to hungry humans and enjoy!
Topping Ideas: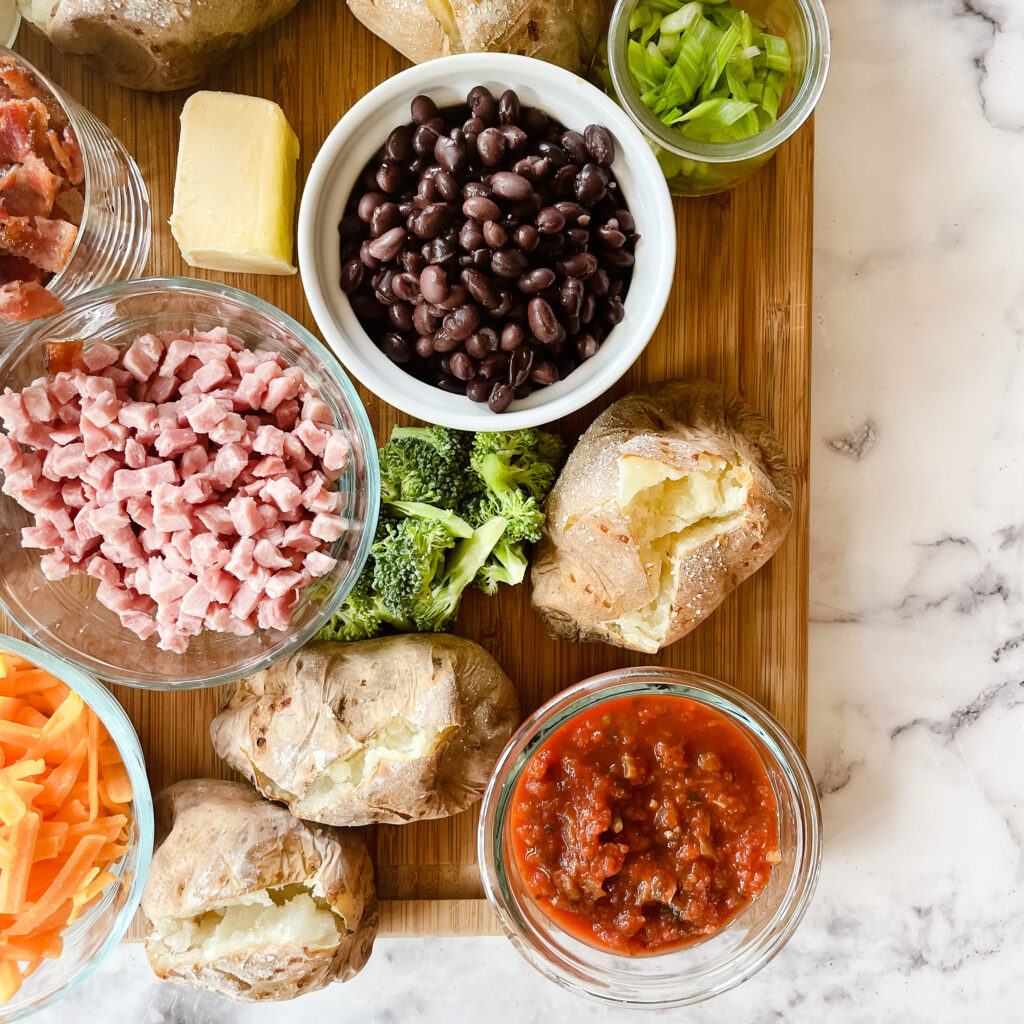 Shredded Cheeses
Chopped Green Onions
Butter
Sour Cream
Broccoli
Cauliflower
Sautéed Onions
Chili
Black Beans
Hot Sauce
Diced Ham
Crushed Tortilla Chips
Taco Meat
Chopped Tomatoes
Cut Pepperoni
Olives
Bacon
Dill
Salsa
Guacamole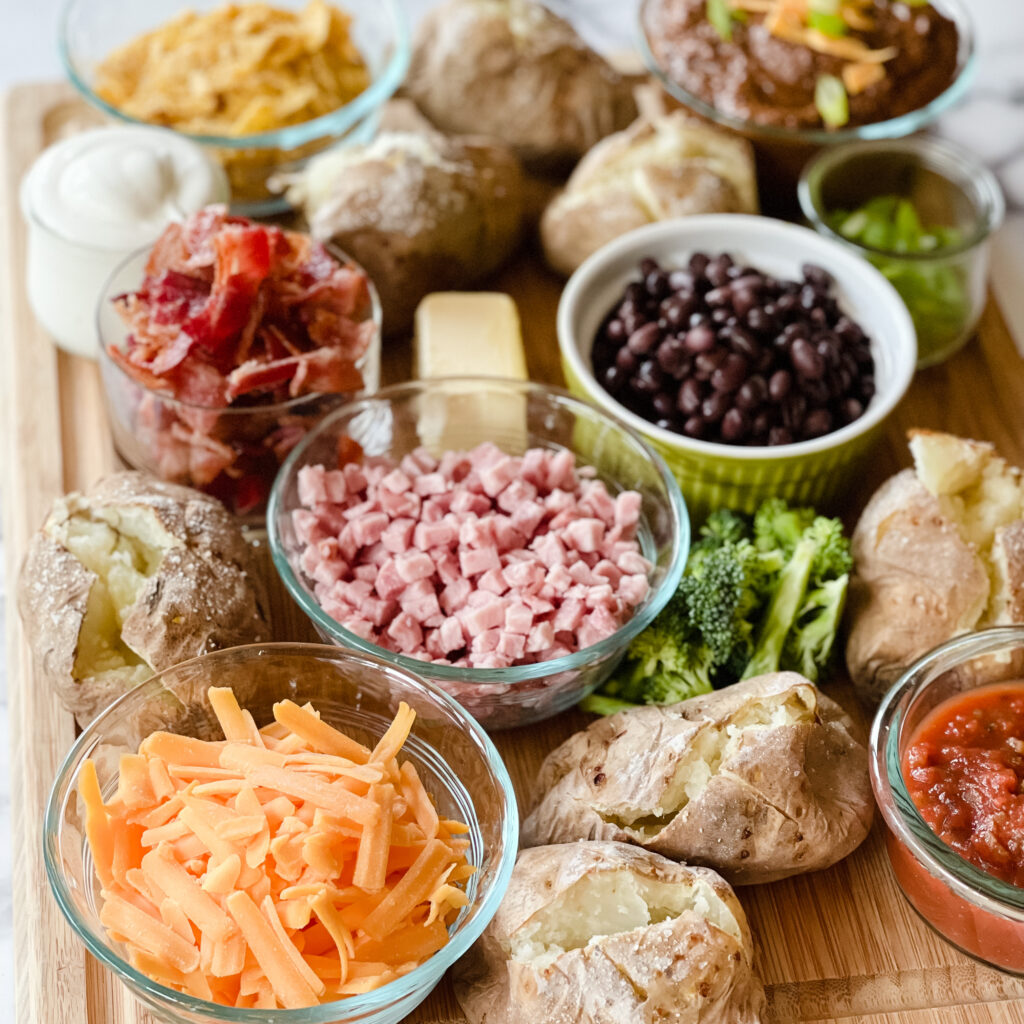 Check out some of my kids' creations: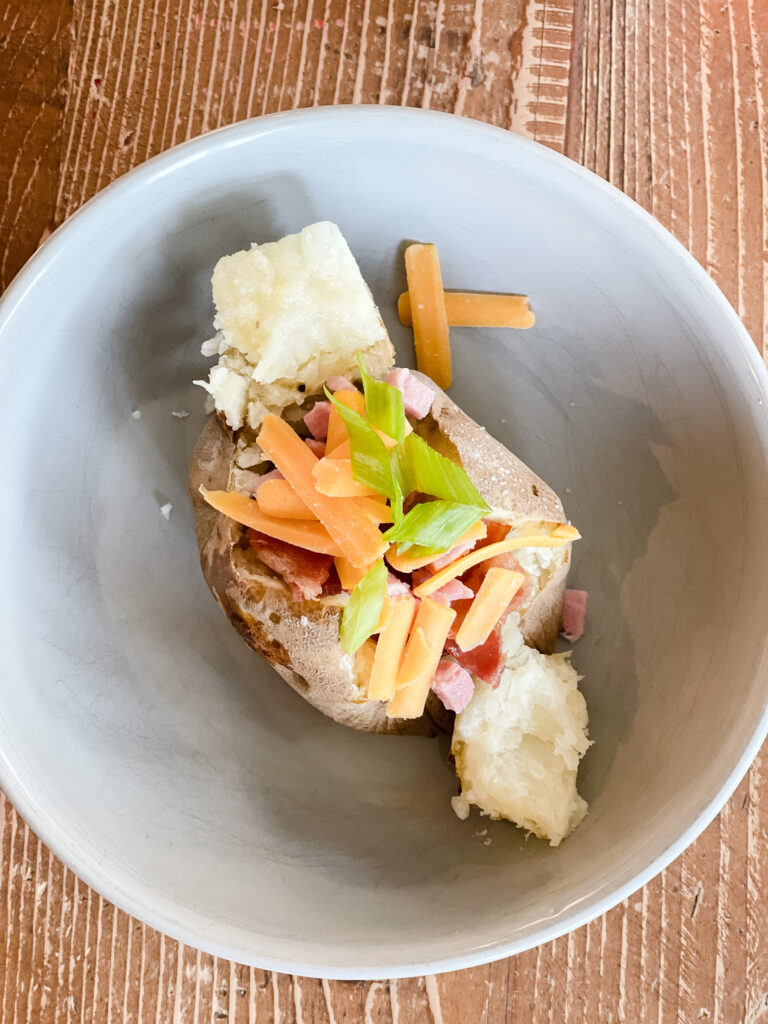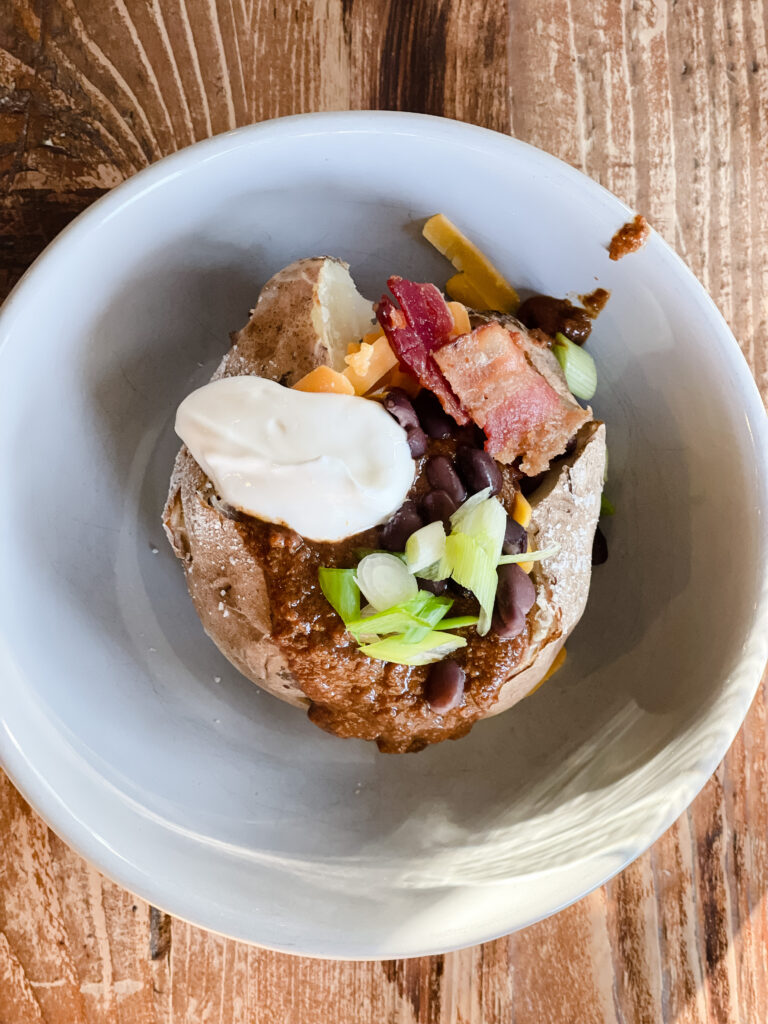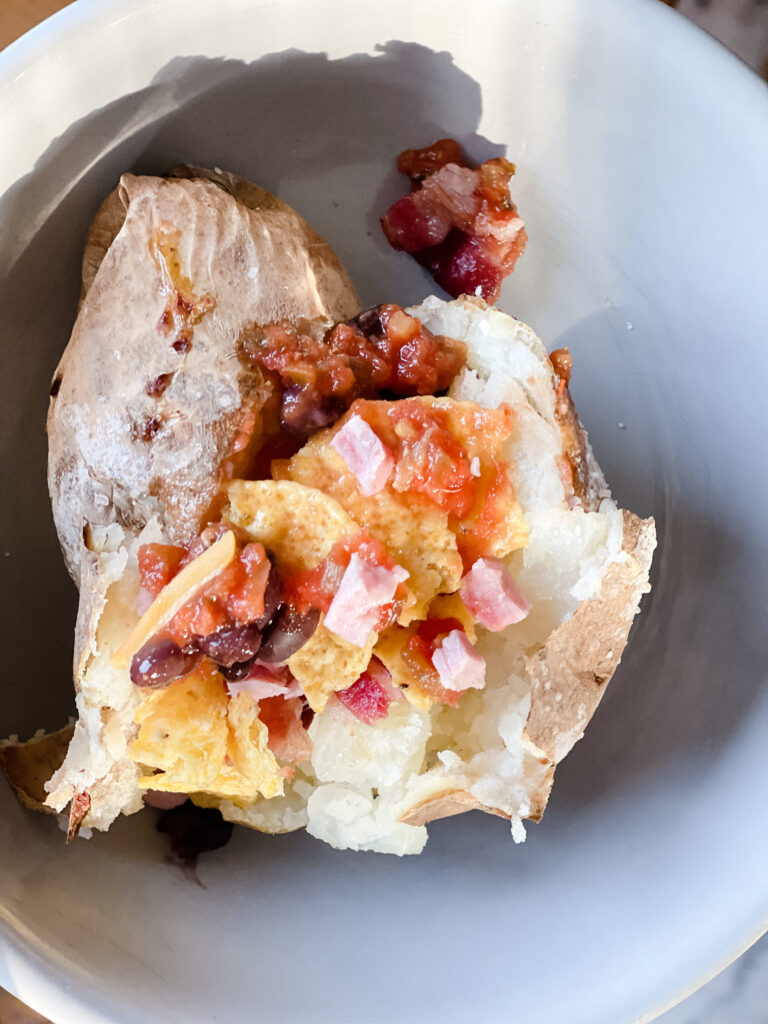 What is your favorite baked potato toppings?
-Brittany
Looking for more kid-approved dinners? Check out the following:
Top 10 Family Favorite Casseroles
Favorite Pioneer Woman Recipes