Having somewhere to store all of your kids' school gear can be easy with these great storage solution ideas. Check them out and then get planning your spot at home!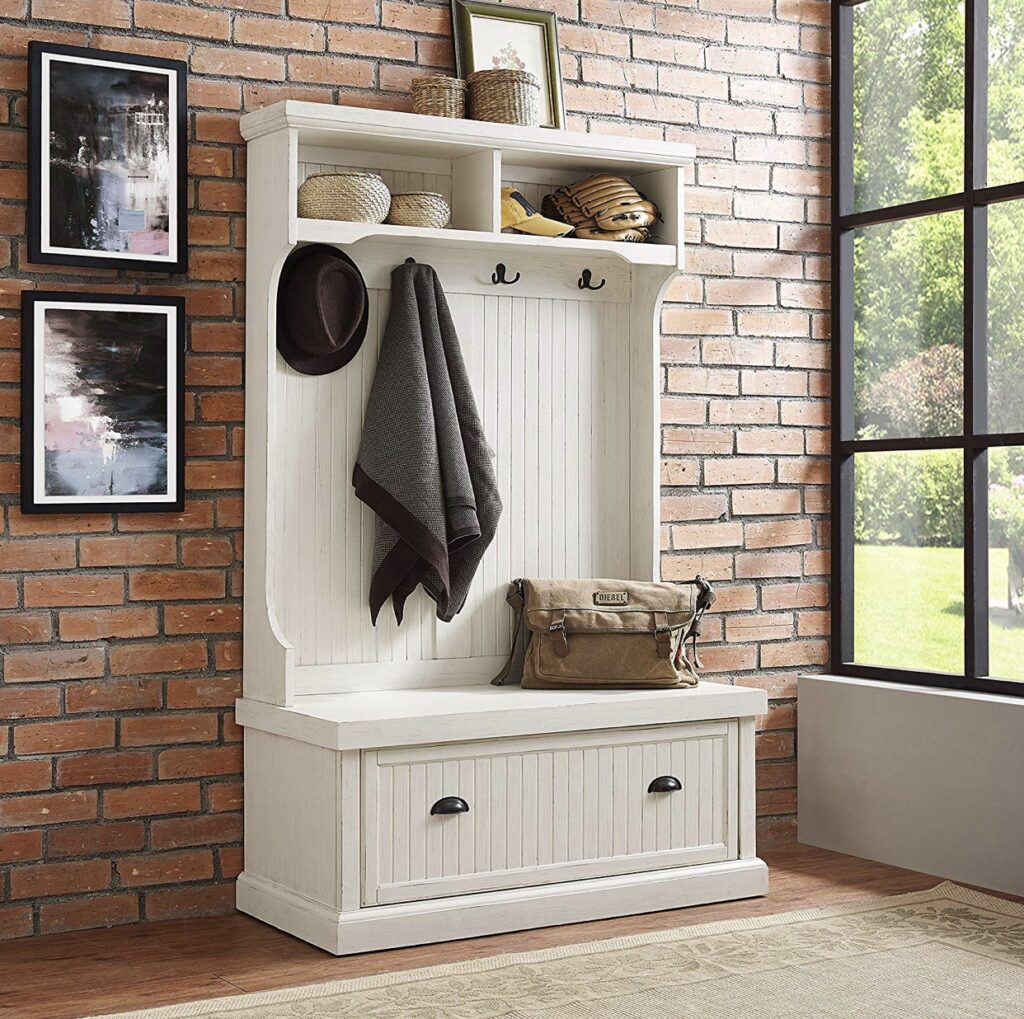 A few weeks ago, I shared my new cabinets in the mudroom that have solved so many of our storage issues when it comes to the kids' book bags, shoes and sports gear. It has worked out so well. We even started storing additional items in the lockers as we saw the need. These include socks for our darling 7 year old as she can't remember to come downstairs with them on and our son's belt for school as he takes it off the second he walks through the door.
I'm also thinking about storing school snacks in their lockers so they can just grab a new one before heading out in the morning. I need to think about that a little longer. I could see a lot of sneaky snacking by my 3 year old.
I've had so many people comment that they wish they had something to store all of their kids' gear, that I decided to search for easy(-ish) ideas to create useful storage in any space. Continue reading below to be inspired.
Vintage Chic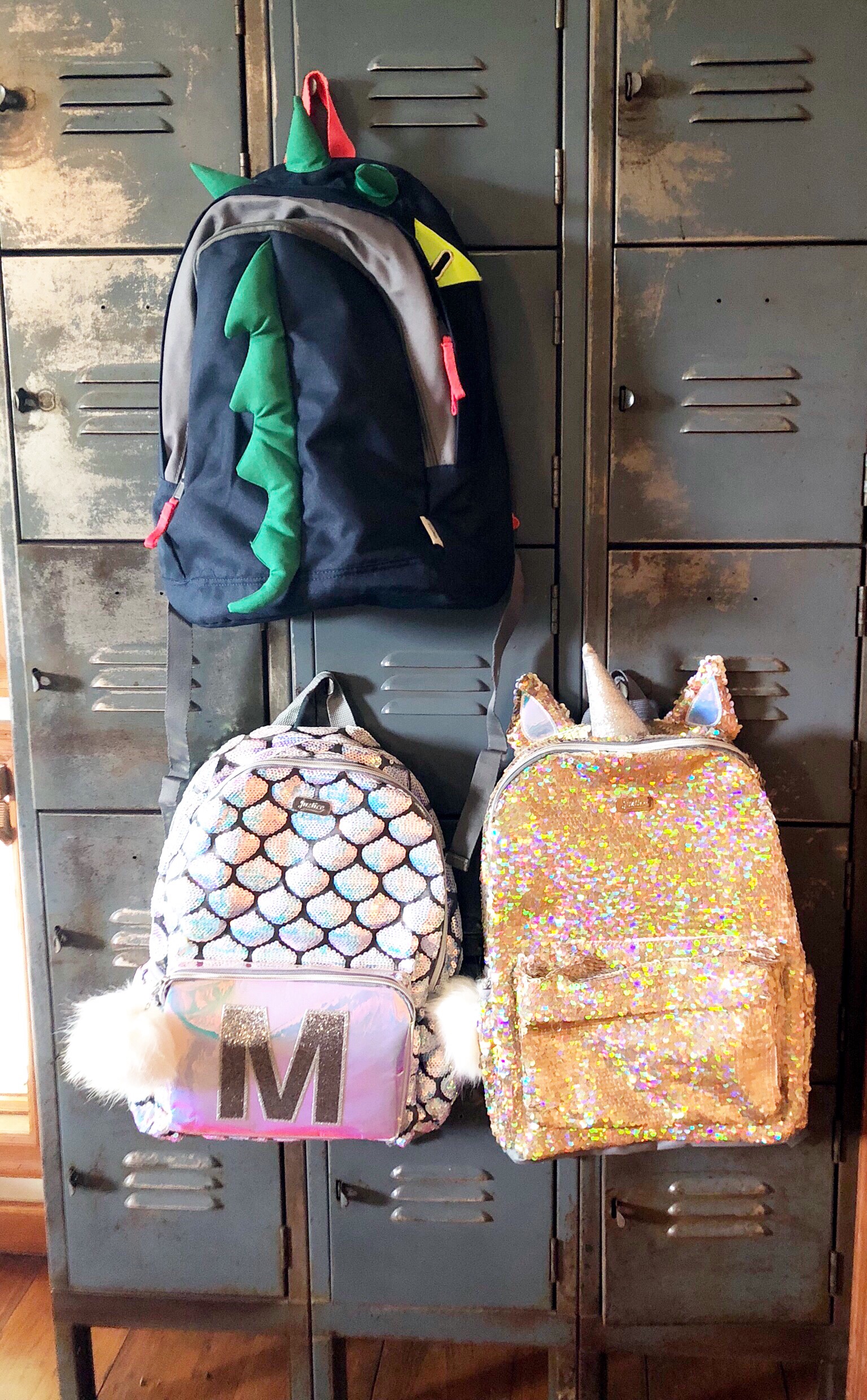 Callie uses these vintage lockers that she got from a flea market. I absolutely love the way they look and think of all the sports gear, shoes and mittens that you could hide in there!
Organized Corner
Only have a corner to work with? This solution by Over The Big Moon is adorable and functional. I love the idea of the "S" hooks.
Buy it!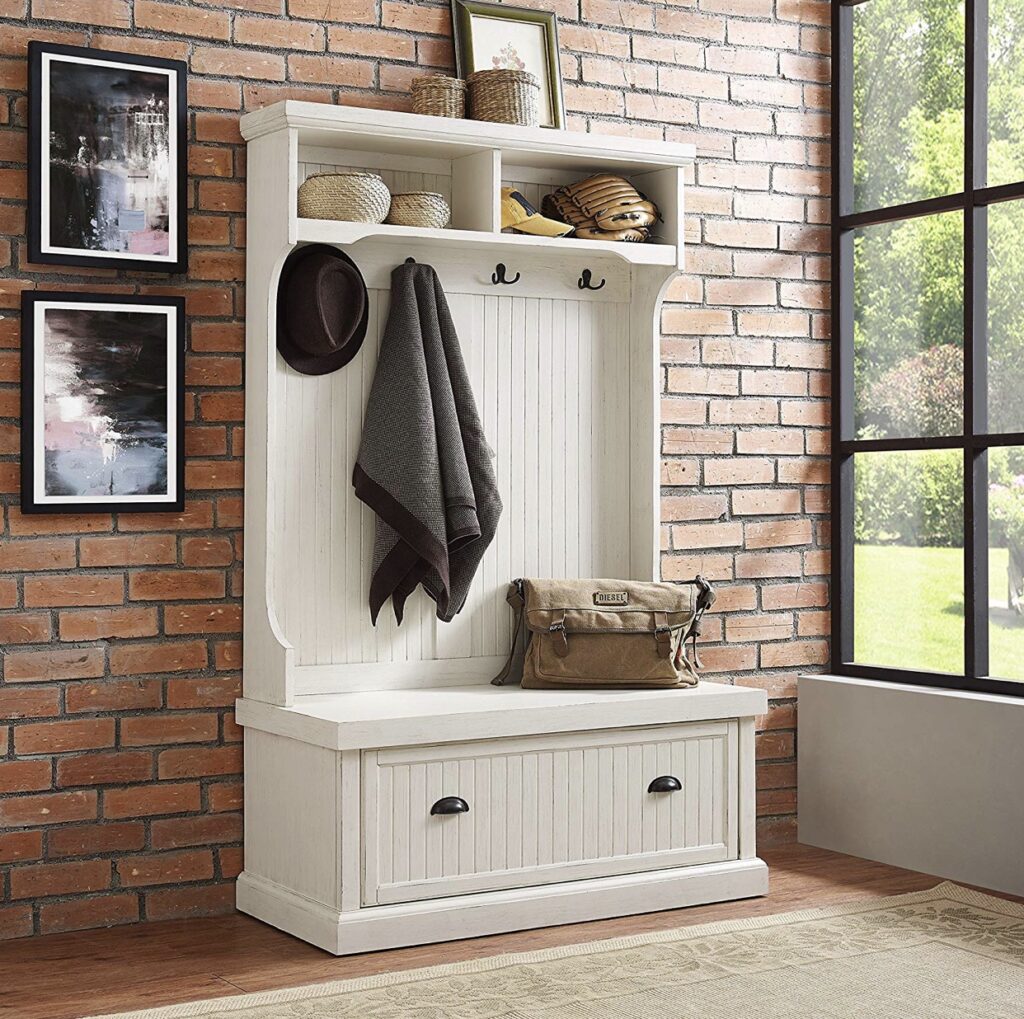 This piece found on Amazon is so nice and I love the storage below the seat. It is currently on sale too!
Use Your Garage!
Not only was our former daycare provider, Jenny, the sweetest, she was also super clever using her garage as a pseudo mudroom. This view is from Eleven Magnolia Lane. Such a practical use of space!
Floating Crates
Use crates hung in a random pattern and at different heights for storage. It will add a lot of interest to any space. These were found on Homedit.com.
Simple and Functional
I love how this makes a small space serve a large purpose. This is by Joanna Gaines, the designer superstar of Fixer Upper. It just goes to show that you don't have to have grandiose systems for them to be pretty and effective.
Happy Creating,
-Brittany