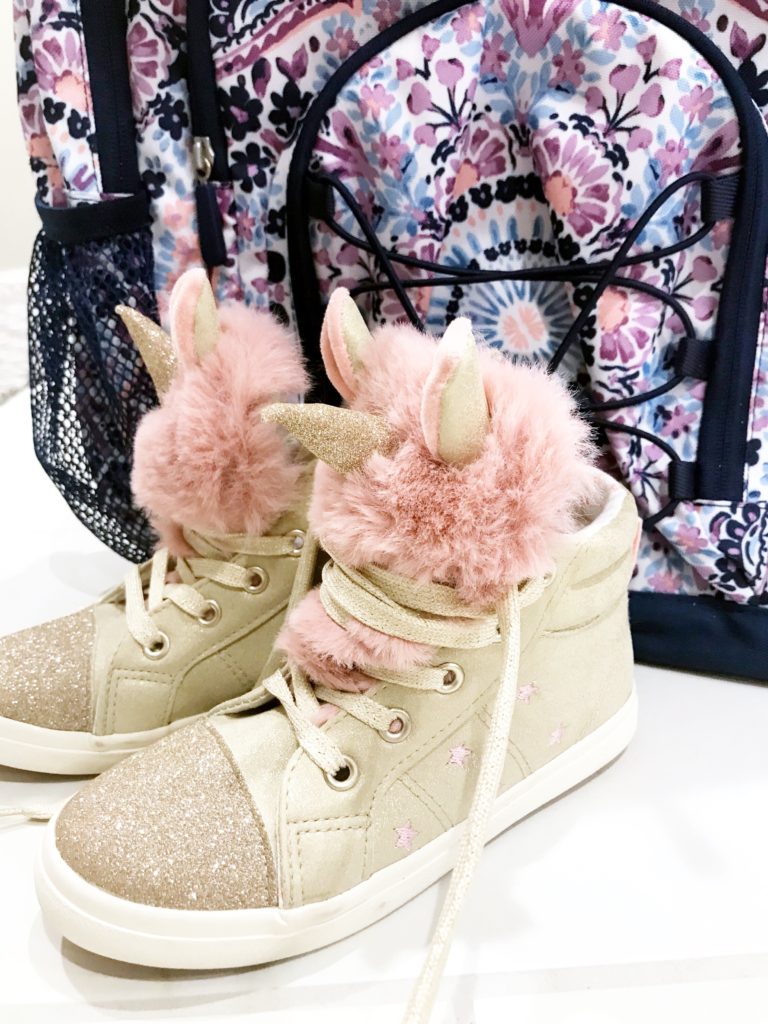 It's here! A new school year is upon us and with that means everyone's favorite (or most dreaded) part: shopping for new clothes!
Today we are helping you find the cutest fall wardrobe for your littles by sharing some of our favorite places to shop for clothes and gear!
There are plenty of stores with great kids clothes, but these top our list today: Target , Gap, Nordstrom, and J.Crew Factory.
Here's a couple of the things I picked up in store or online this year that are still available! Most of these are for elementary aged students but we would love to hear where you like to shop for your older kiddos!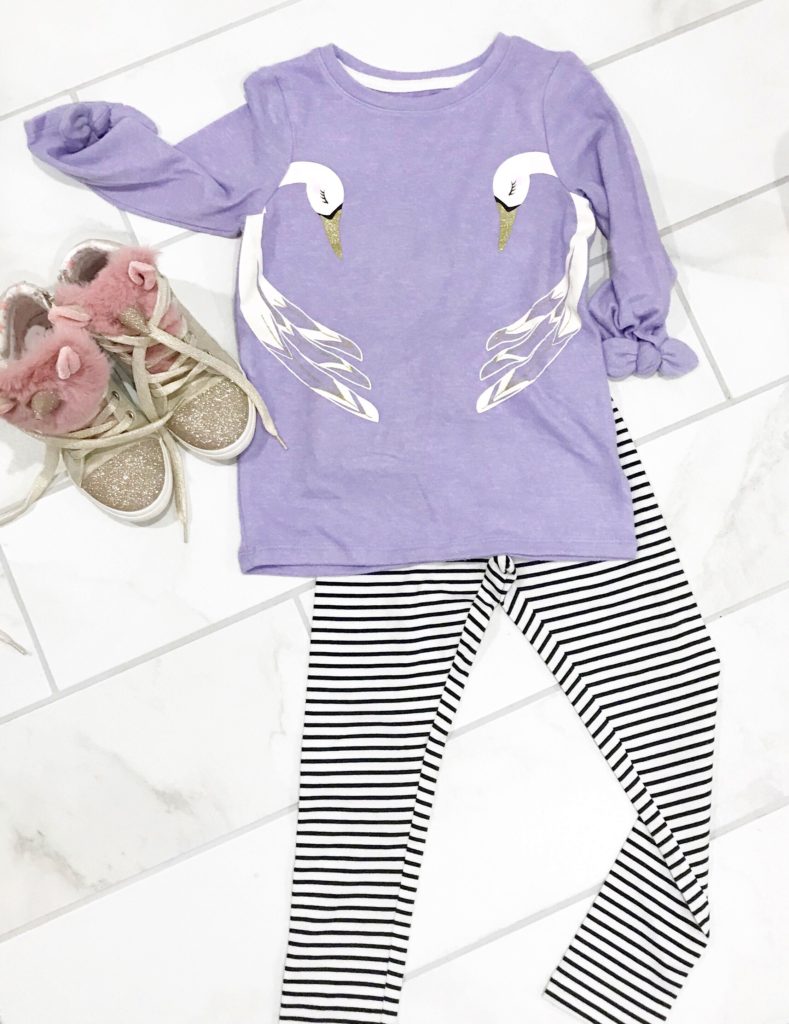 What little girl wouldn't want to wear this to school? This swan print shirt is the most comfortable material. VERY soft and still light weight. The striped pants are on sale now for $5 a pair, so I will be adding a few more to my cart to save for later in the year! And…the…shoes! I know we already featured another great pair of unicorn shoes, but is having two pairs of unicorn shoes ever a bad idea? NOPE.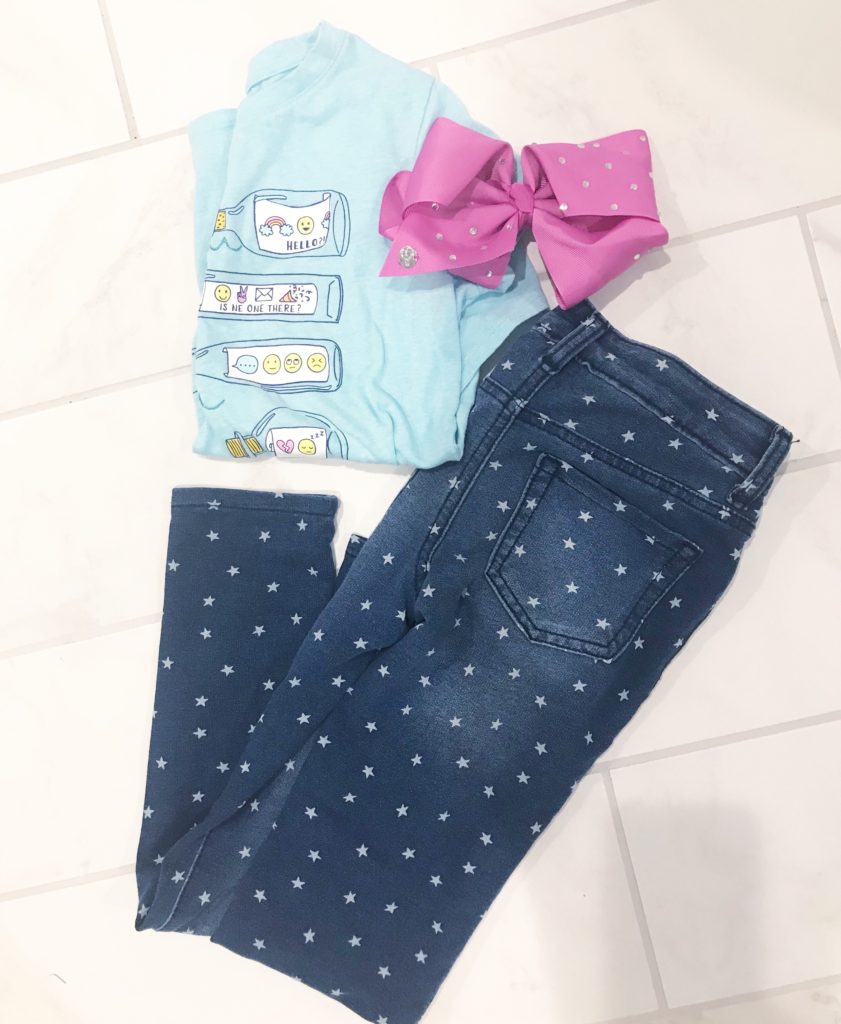 Speaking of comfy, who has a child who wont wear anything that resembles jean material? I do! We discovered these jeggings at Target this year and they are super stretchy and soft while giving the look of denim. We got them in black as well! The T-shirt is also soft and comes in so many different designs!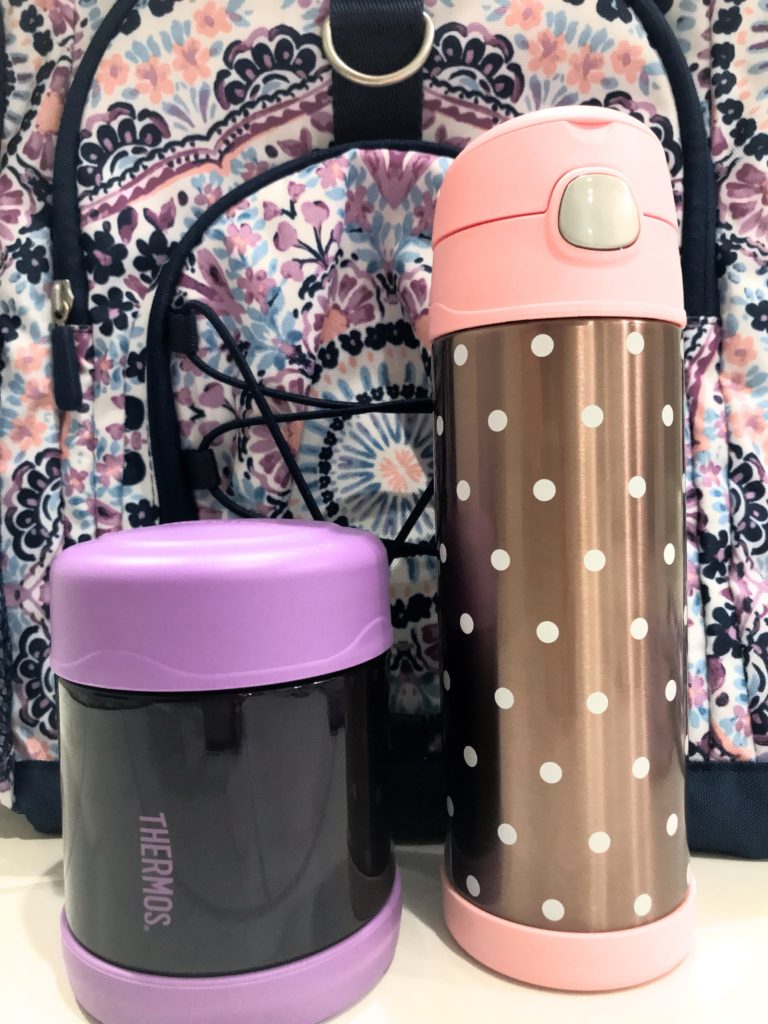 With our gear collection, we usually have a Pottery Barn backpack or two. Here is Isabelle's water bottle and new thermos (thanks Allison ;)) So excited for her first cold lunch day!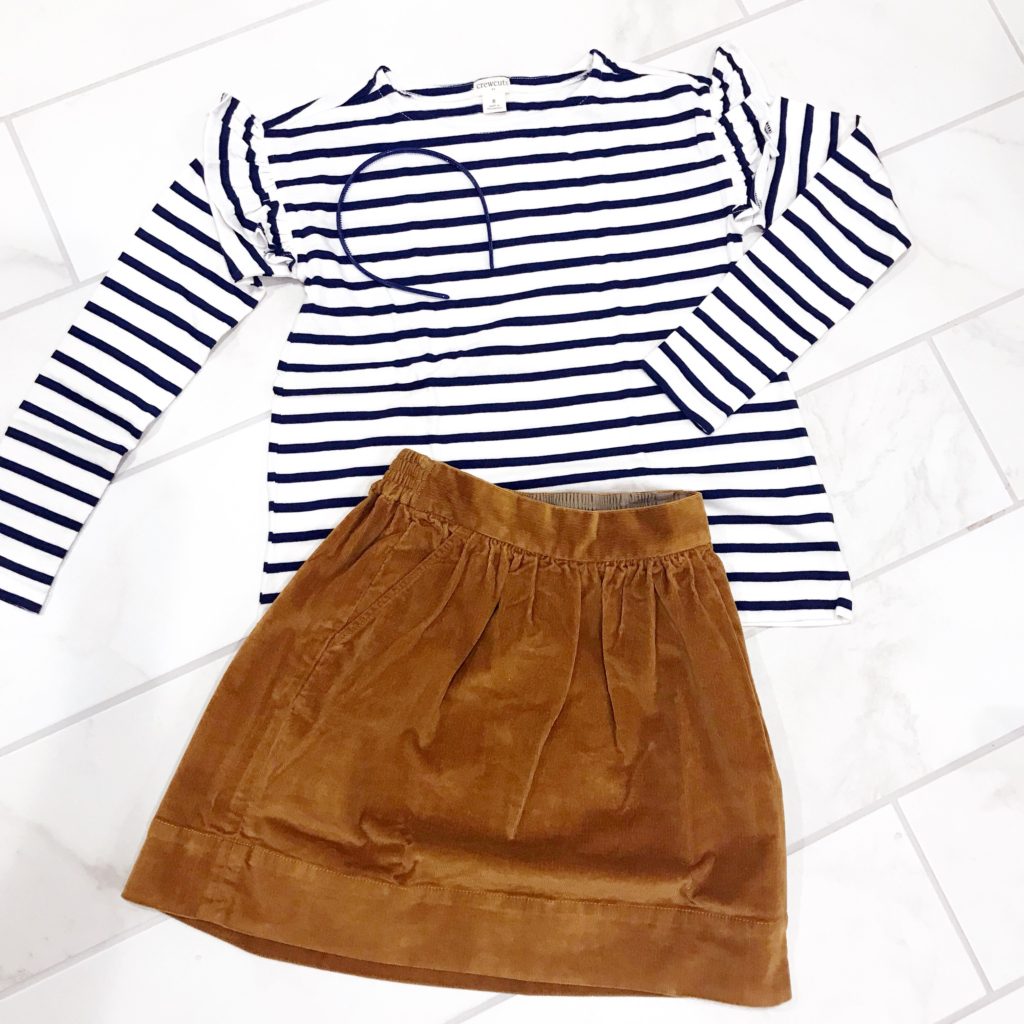 This is the perfect set to wear to school, church, and fall parties! Will stay cozy all season by adding some leggings. You can find the top here and corduroy skirt here.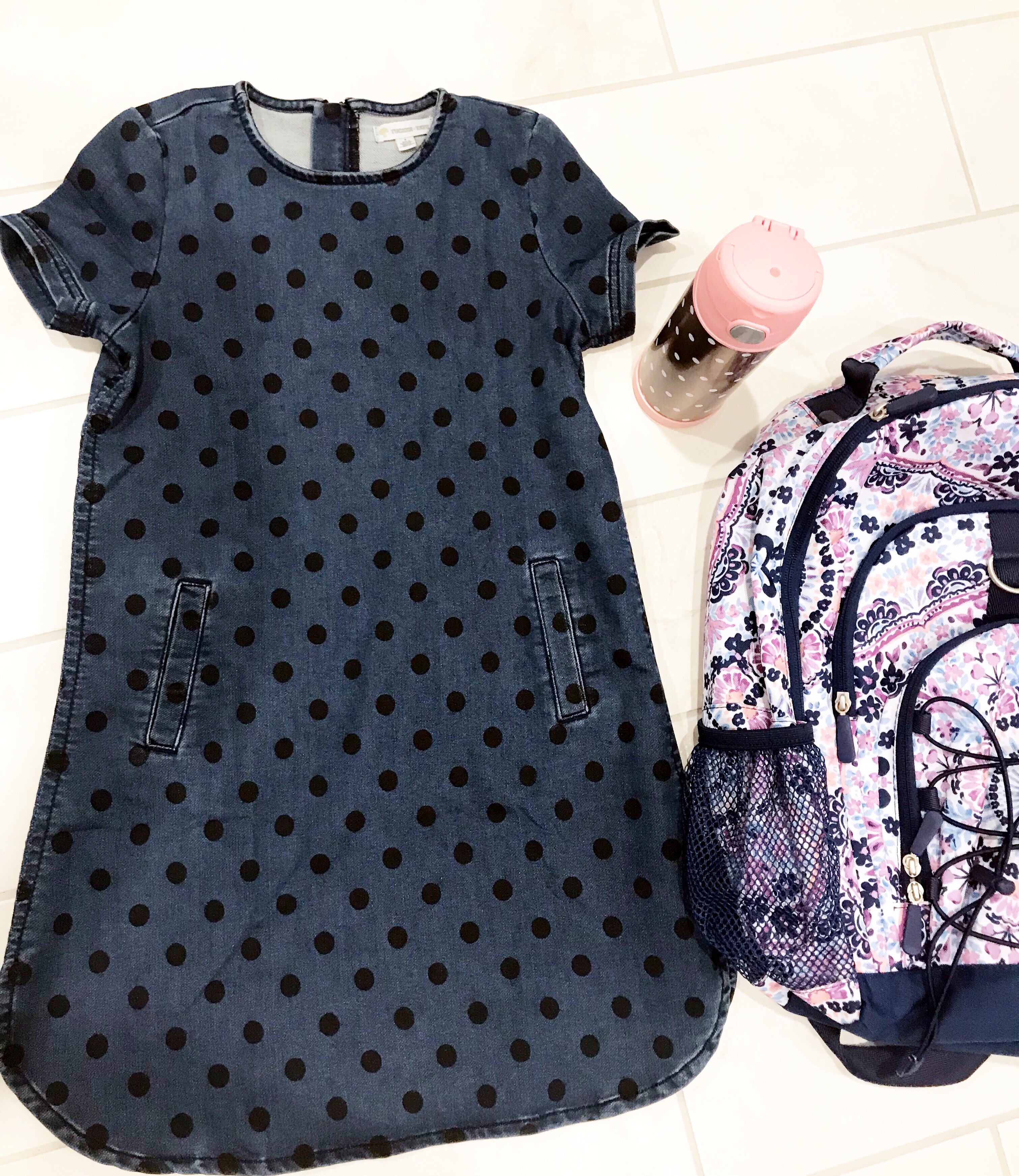 We can't forget about the Nordstrom sale dress! It is already loved at our house! You can add a cardigan as the weather gets cooler.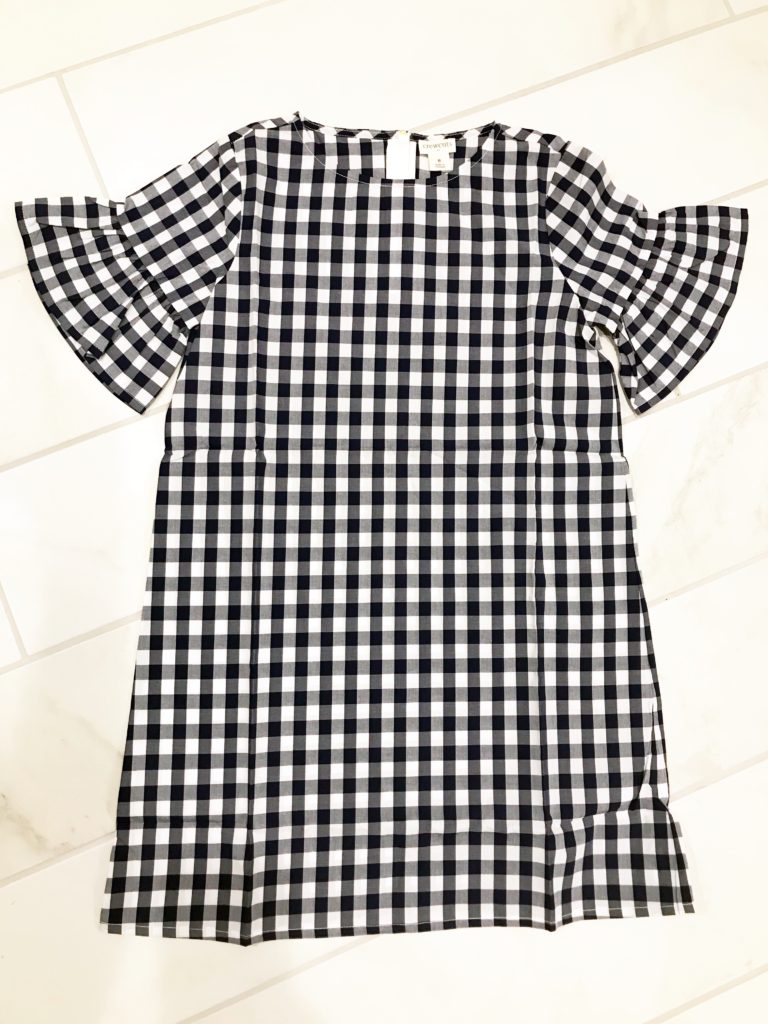 My new favorite and a classic for sure! This dress is super versatile and I love those flutter sleeves.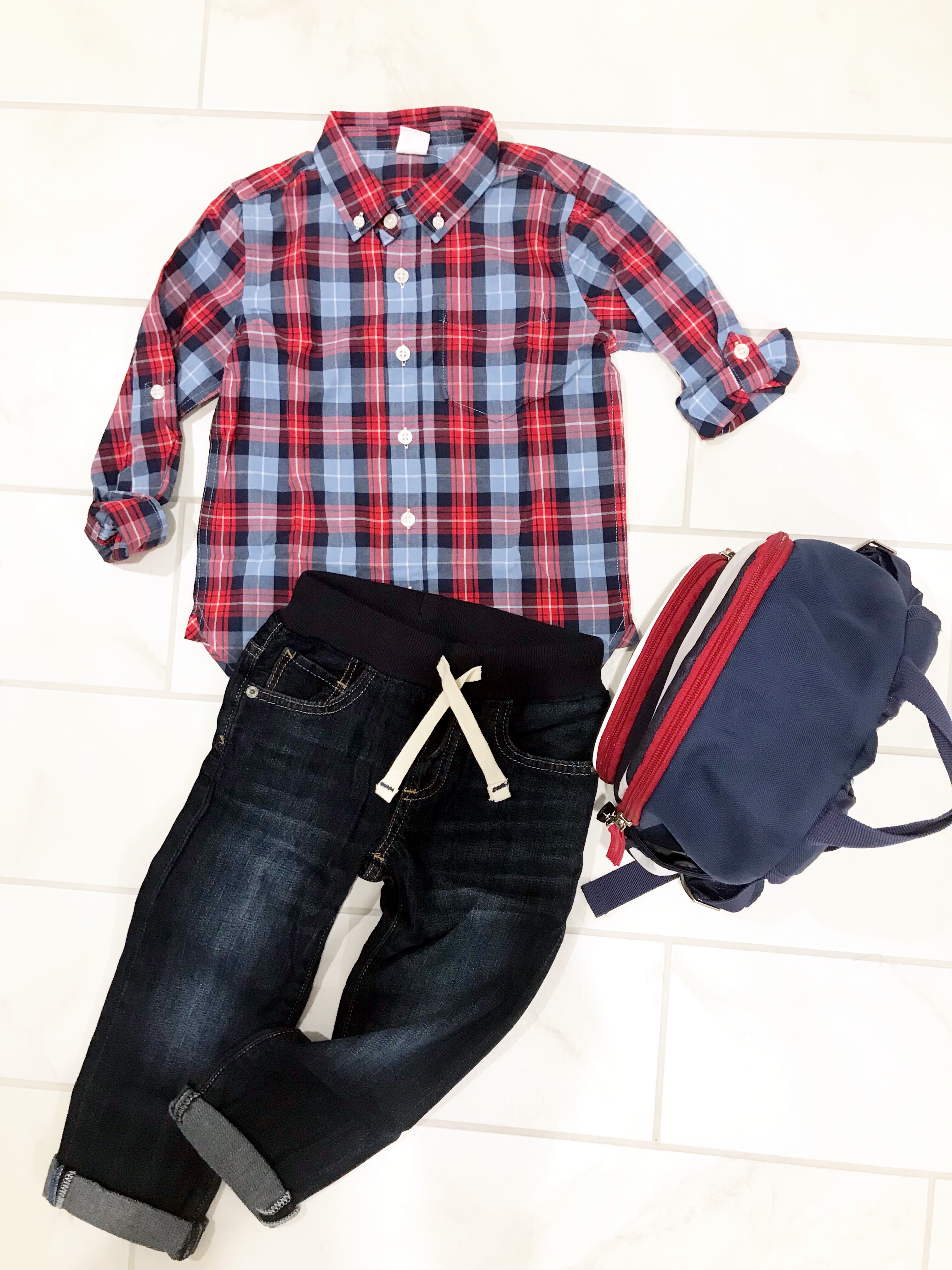 A preppy set for your preschooler! Can't beat GAP pull on denim! My littlest is starting preschool and I love when they are that age and do not yet put up a fight about wearing cute clothes!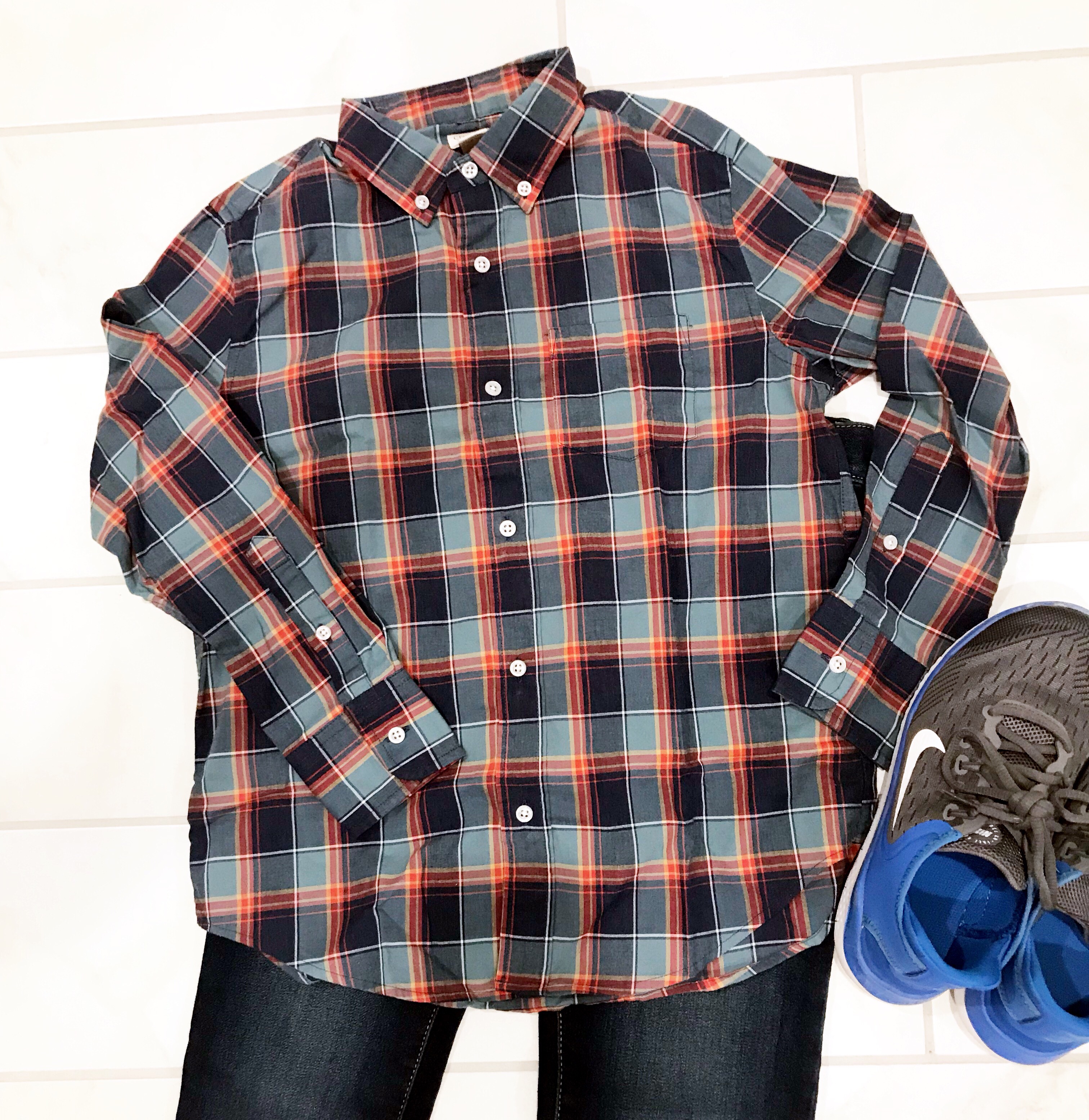 And finally, if you actually get your big boy to wear a button down…you have to compromise and allow the Nikes as well. This is something I would pick out on our 'mom chooses' days. At our house, we have days where I get to choose everyone's outfits and other days where I have to grin and bear it while they wear their favorite old shorts…
Another great option for picky big boys is searching Nordstrom.com for sale athletic wear. I always find great deals that way.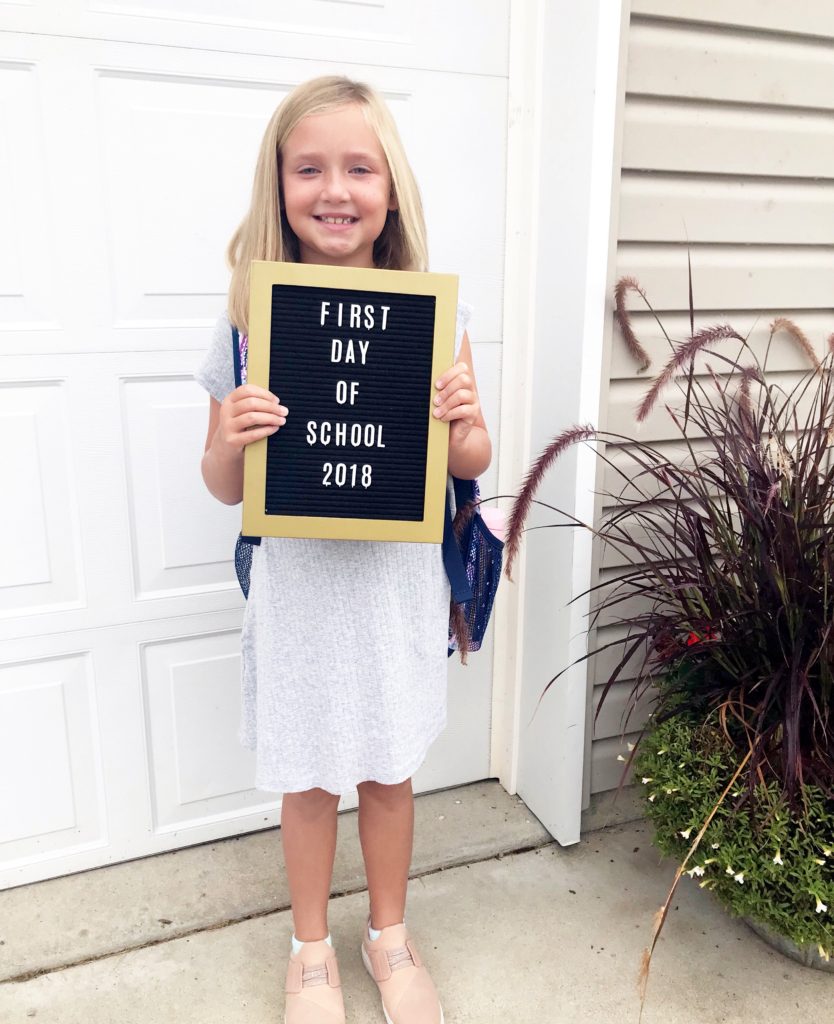 That wraps up this household's BTS shopping. So many choices… so much cuteness! Isabelle's dress and shoes are Target! She was so nervous!
Hope your back to school season is going smoothly!
Sparkles,
-Kelly