The first day of school is almost here! What better way to get your family excited about back to school than a family dinner?! Add a new meal tradition to your back to school game plan and have fun while helping to ease your kids' first day nerves.
Start by setting the perfect table! Personalized name tags make the kids feel special. They can be very simple. This is just paper and a paper clip from the junk drawer. But so much fun for the kids! It is also fun to grab fun straws or bring out different dishes. The kids can set the table as well. Maybe they can hand write the name cards!
I ordered a small globe on amazon and the kids were fascinated! I guess I should have ordered one of these for our office sooner!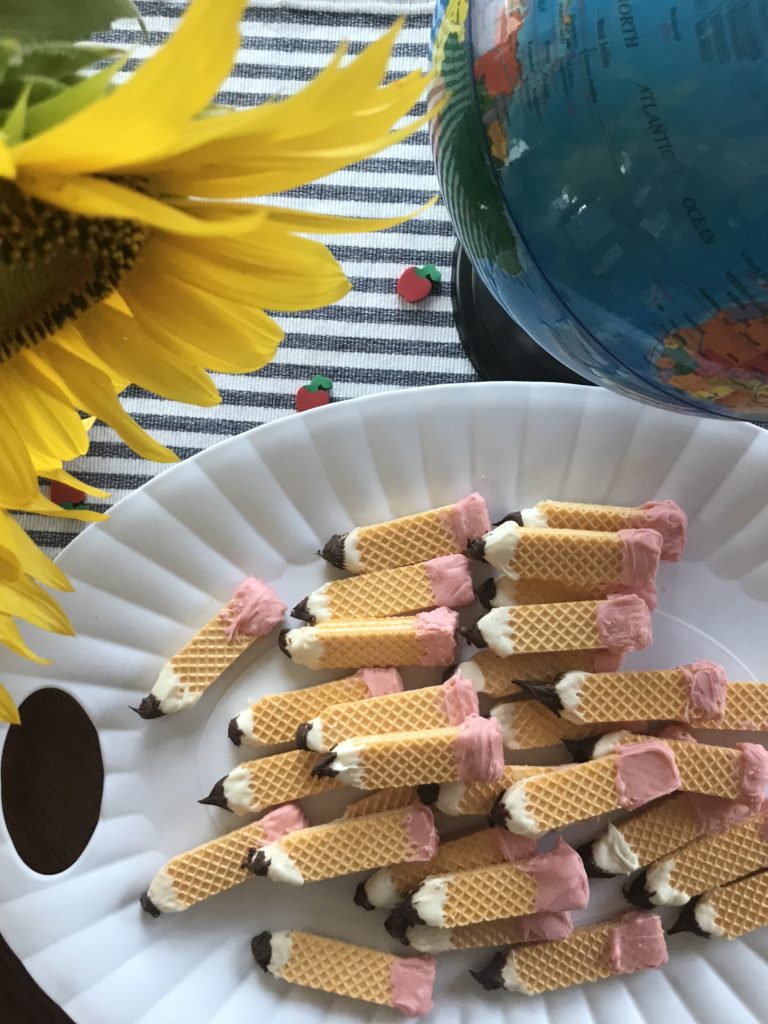 Definitely try to involve the kids in the meal prep! Nothing turns out as neat and tidy as it may have, but they are so proud! My kids were able to help make these vanilla wafer pencils and they loved licking the spoon clean.
My back to school menu is perhaps not as seasonal as it should be….(sweating in Illinois!) but these are dishes that my family loves. I prepare menus like this when we are celebrating or when I want them to have a good home cooked meal. Truly comfort food! You should choose something that your family loves. Back to school dinners could have menus that include breakfast for dinner or even frozen pizzas. If you are excited about the dinner, they will be too!
Here is what I served: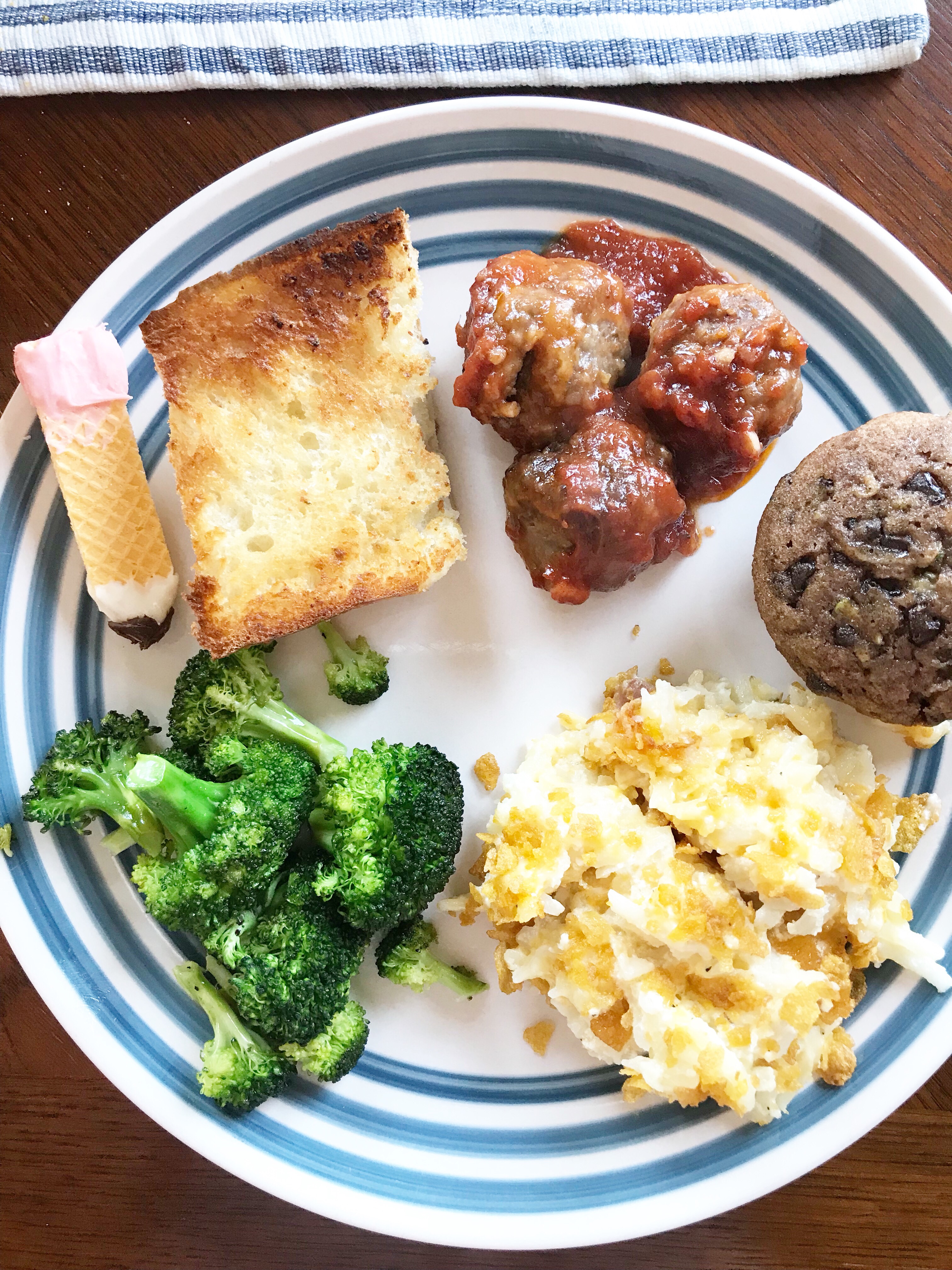 Pioneer Woman Comfort Meatballs
Klein Cheesy Potatoes
Oven Roasted Broccoli
Chocolate Chip Zucchini Muffins
Vanilla Wafer Cookie Pencils
Back to school can be so stressful! I hope your family finds a special way to share a meal this week!
Here's to a great year!
-Kelly