With Thanksgiving only weeks away, our fall days are dwindling… Each year, I try to take a moment to really enjoy this time before rushing into the Christmas chaos. Today I'm sharing the perfect way to do just that: have brunch! Here are all of the menu details from my autumn harvest brunch that I prepared for the whole S&S crew last weekend! Full of fall ingredients, this would also be the perfect non-traditional Thanksgiving menu. A great idea if your family is gathering earlier in the day!
Every brunch begins with maple syrup! This brunch was no exception. This apple crisp French toast bake is the perfect nod to autumn and the best way to use up the extra apples from your trip to the orchard. This was delicious!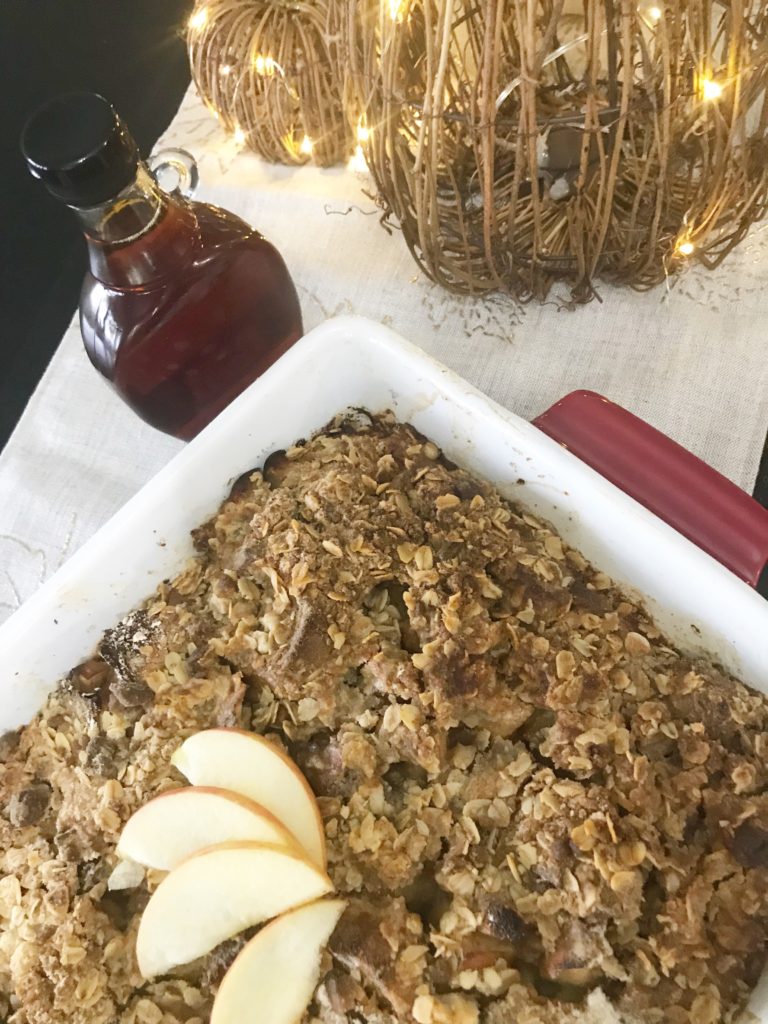 -Apple Walnut Fall Salad-
A fall salad was a great addition to the menu. To prepare, simply combine mixed greens, dried berries, candied walnuts, and apples. Top with balsalmic or poppy seed vinaigrette. Perfect!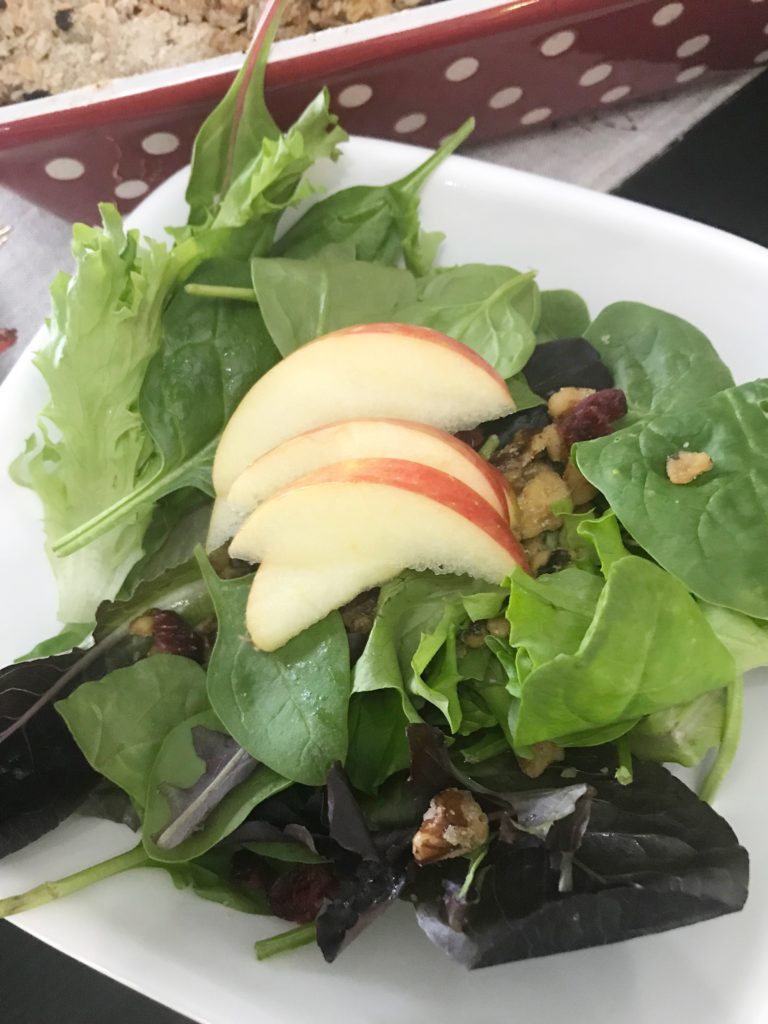 The sweet potato casserole was a great way to mix veggies into this brunch. The sweet potato and the turkey sausage give this dish a nod to the harvest. Packed with turkey sausage, peppers, mushrooms and cherry tomatoes, this is a healthy addition to your brunch.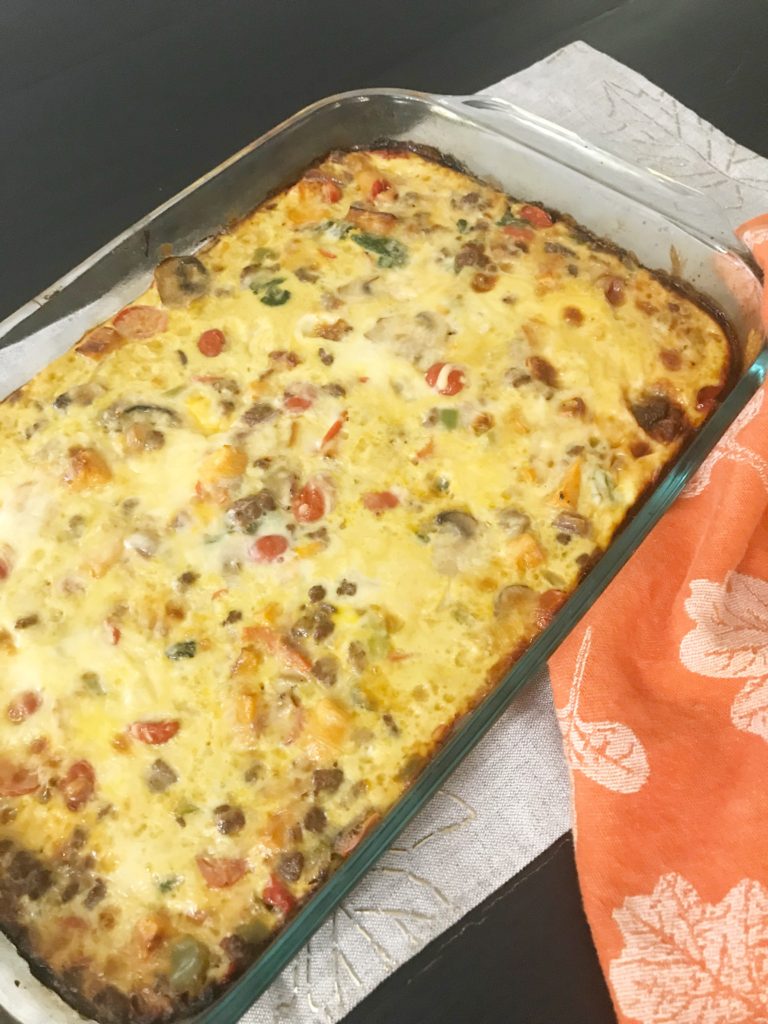 If you have been storing your garden's last few zucchinis, grab them and whip up some zucchini bread. As evidenced by this picture…the bread was devoured by all the little ones at our brunch.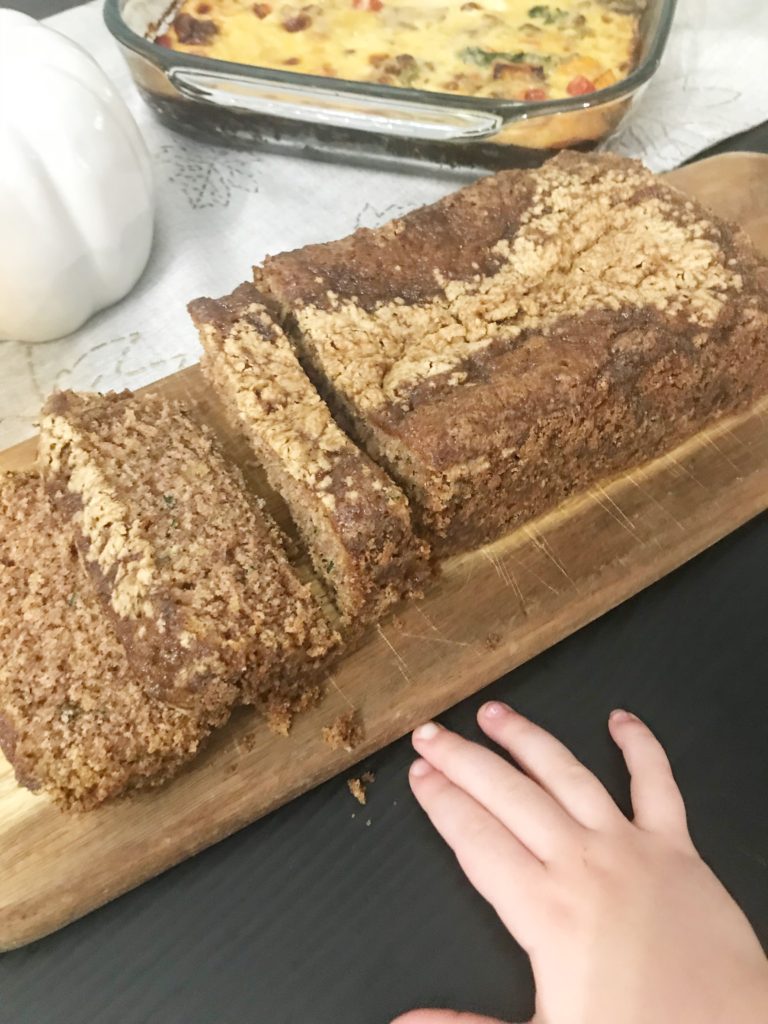 Search no further for the best pumpkin muffins around. What might make them extra special is the dusting of cinnamon sugar on the top. Bonus if you butter them and sprinkle a little more on top while warm. Yum!
-Apple Cider Mimosas-
It is also not brunch without a little champagne! This is just equal parts champagne and apple cider. Would be tasty with cranberry juice as well.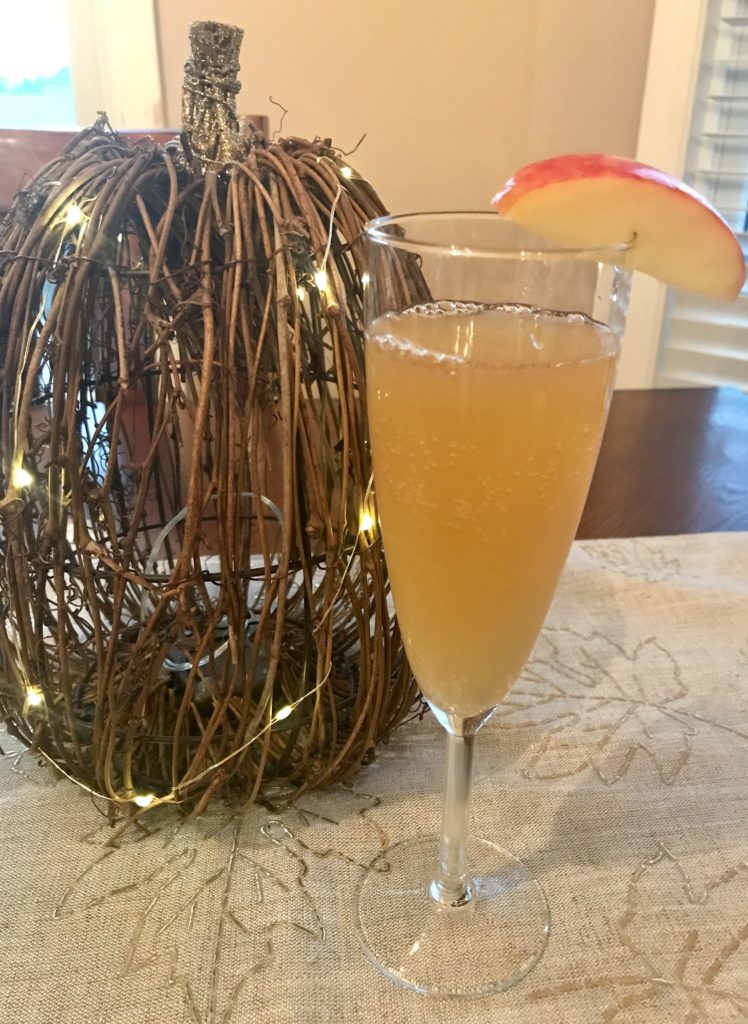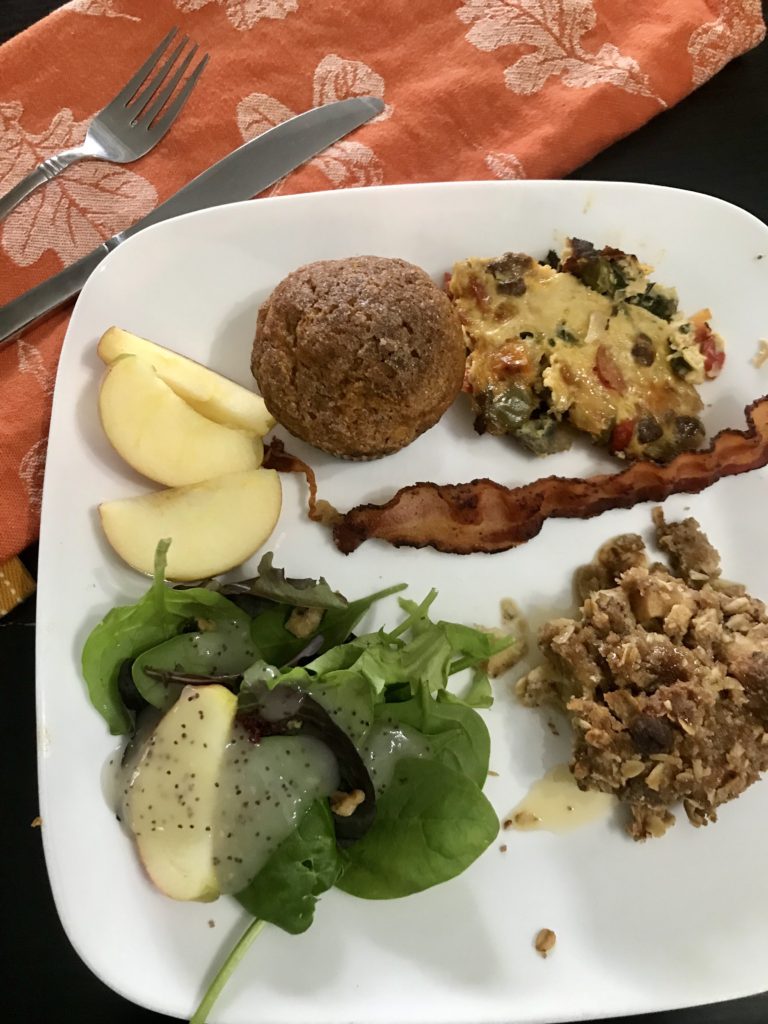 Just add a bit of bacon and this brunch has a little something for everyone! Have a wonderful Thanksgiving!
-Kelly