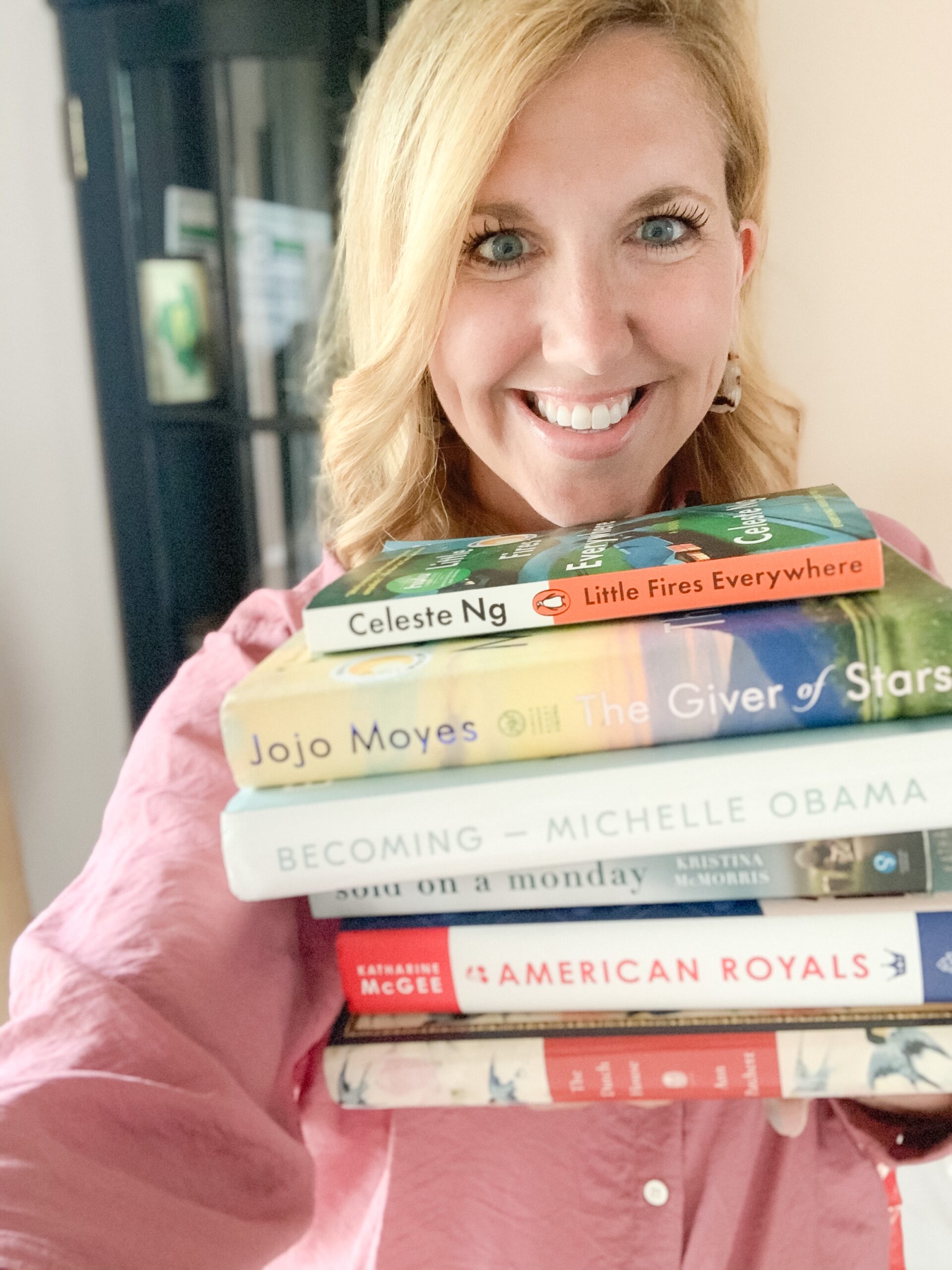 Little Fires Everywhere by Celeste Ng was a great end of summer read! I hope you enjoyed reading this August selection in our Book-A-Month Challenge!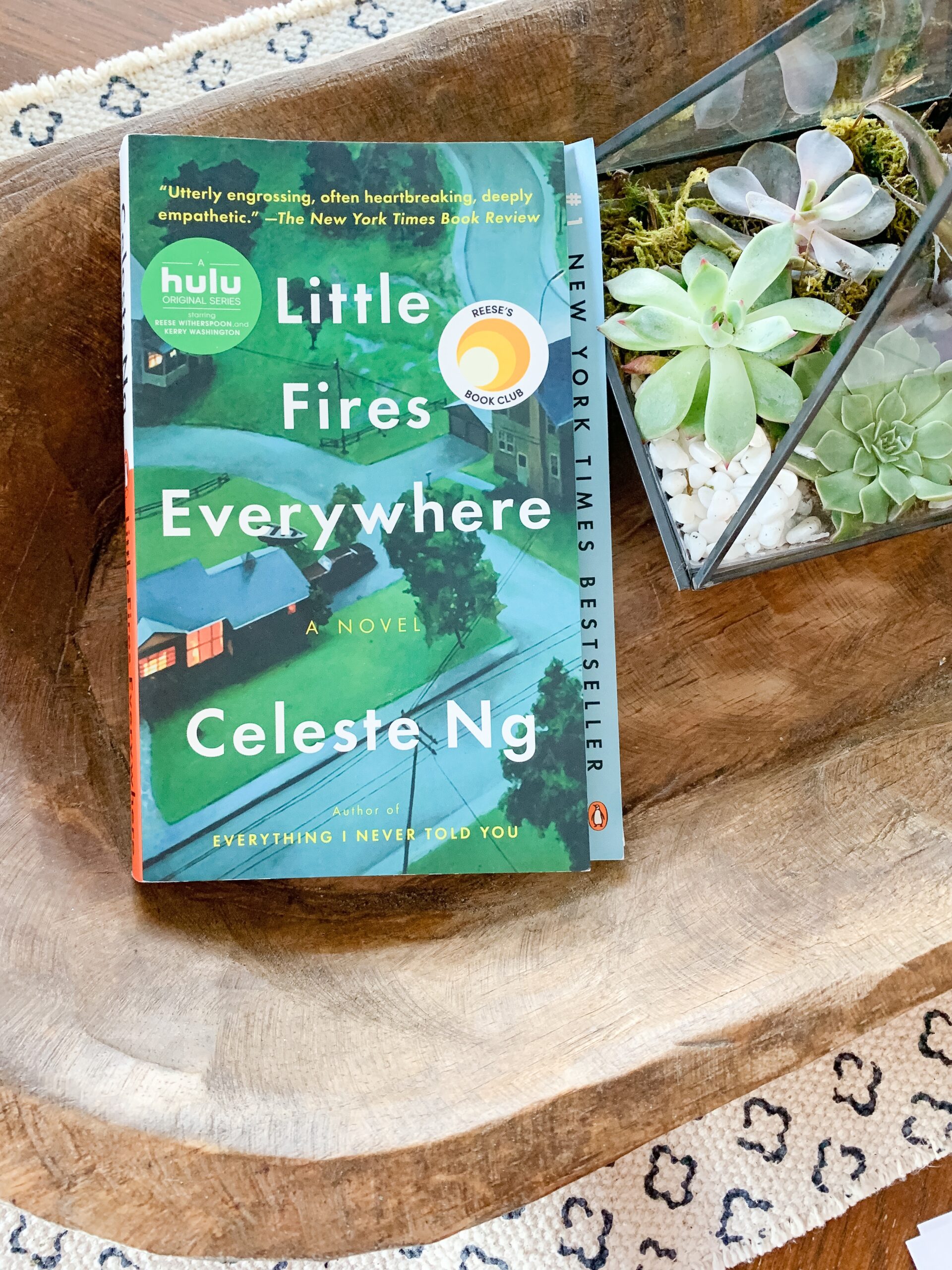 Summary
Little Fires Everywhere by Celeste Ng is set in suburban Shaker Heights. This town is perfectly planned out and so are the lives of the people that live in it. Everything is meticulously scheduled for the Richardson family… until the Warren Family moves to town.
When Mia Warren and her daughter Pearl move to town, everything changes. Mia is an artist and labels herself a 'modern day gypsy'. Mia promises Pearl that this will be their last stop, a settling place for the mother and daughter…but will that hold true?
As a custody trial shakes the tight knit town, Mrs. Richardson discovers secrets about Mia's past and questions her and Pearl's intentions. As Pearl gets intertwined with the Richardson children, more secrets develop.
The custody battle brings with the question of 'what makes someone a good mother?' Motherhood becomes a central theme in this book. The novel explores race and adoption as well as pressure to conform.
Each of the characters comes to realize how easily all of their actions impact others, even if unintentionally. Before running away from Shaker Heights, Izzy Richardson starts 'little fires everywhere' in the Richardson home, and it symbolizes the ways that we humans are able to hurt each other. As she starts the fires, Izzy recalls the words of Mia Warren:
Sometimes you need to scorch everythings to the ground and start over. After the burning the soil is richer, and new things can grow. People are like that too. They start over. They find a way."
Rating
⭐️⭐️⭐️⭐️
Little Fires Everywhere receives 4 stars! This was a fun book that really made you feel situations from another perspective.
It was also super fun that this was set in the 1990's. As child of the 80's/90's, everything they mentioned was full of nostalgia! The youth of the story did not have cell phones (can we go back to that?!). They watched Jerry Springer after school and liked to go to the mall. If you were a teen during those decades, you definitely need to check this book out!
September Book Selection
Our next selection in the Book-A-Month challenge is The Huntress by Kate Quinn. The "huntress" is a Nazi war criminal who is hiding out in American. I thoroughly enjoyed Kate Quinn's other book, The Alice Network, so I know this will be a good one!
We only have four more books in this years' challenge!!! 2020 has been a good reading year!
-Kelly
{Disclosure: This site may contain affiliate links for products and services that we recommend. If you make a purchase through these links, we may earn a small commission at no additional cost to you.}