Our April book selection in our Book-A-Month Reading Challenge was The Henna Artist by Alka Joshi. Check out our full book review below!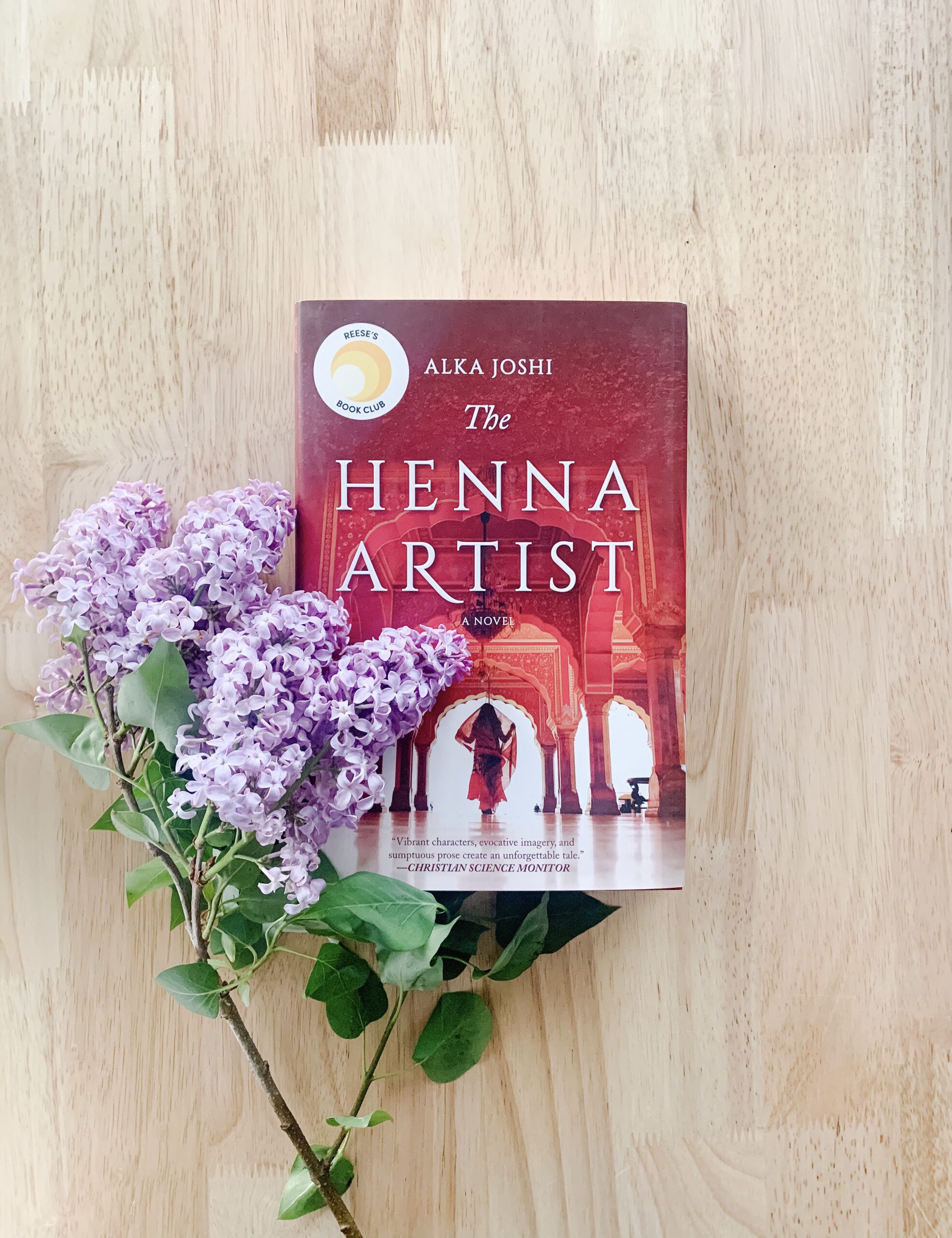 Summary
The Henna Artist by Alka Joshi is a great historical fiction novel. It was such an enthralling story! If you want to escape to a different culture and a different time (who doesn't?!), this book is for you!
This is a vibrant story about living in 1950's Jaipur, India. Lakshmi, the protagonist, is the most highly requested henna artist in Jaipur's upper class. Her success is in response to not only her art, but also her herbal remedies and healing traditions. Her treatments have helped many women to conceive healthy babies and soothe their aches and pains. Therefore, she becomes a trusted confidante to many of Jaipur's elite women; even so far as arranging marriages of princes.
Her world is soon turned upside down when her little sister arrives in town and puts the pair into quite a few compromising positions. There are jealous women all around who threaten to ruin Lakshimi's reputation and soon her henna bookings dwindle. Will Lakshimi and her little sister be able to escape the rumors and start fresh? You will have to finish the book to find out! 😉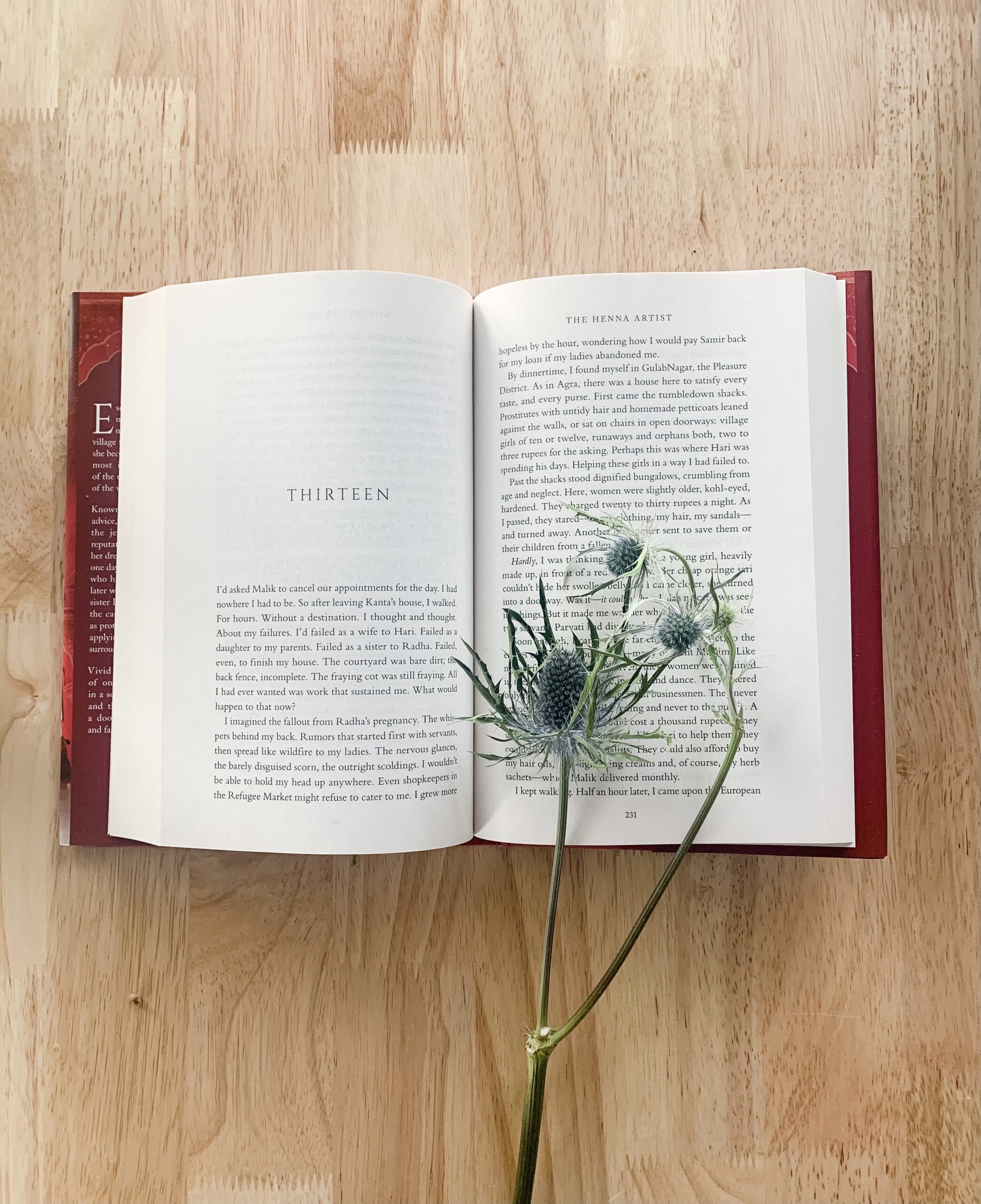 Rating
⭐️⭐️⭐️⭐️
This book earns 4 stars! You should definitely check out this book. You will be wonderfully immersed in Indian culture. There is a glossary of terms included in the back of the book for reference and there are a few recipes for henna paste, batti balls and royal rabri! These recipes would be perfect for a book club meeting!
Henna Artist is a debut novel, and I cannot wait to check out Alka Joshi's upcoming novel, The Secret Keeper of Jaipur which will be published this summer, in June 2021!
May Selection
The selected book for May is Where the Lost Wander by Amy Harmon. This is a love story set on the Oregon Trail! You will not want to miss this one! To peek ahead and see what is left for 2021, see our full list of picks here.
-Kelly
{Disclosure: This site may contain affiliate links for products and services that we recommend. If you make a purchase through these links, we may earn a small commission at no additional cost to you. We only share what we love!}