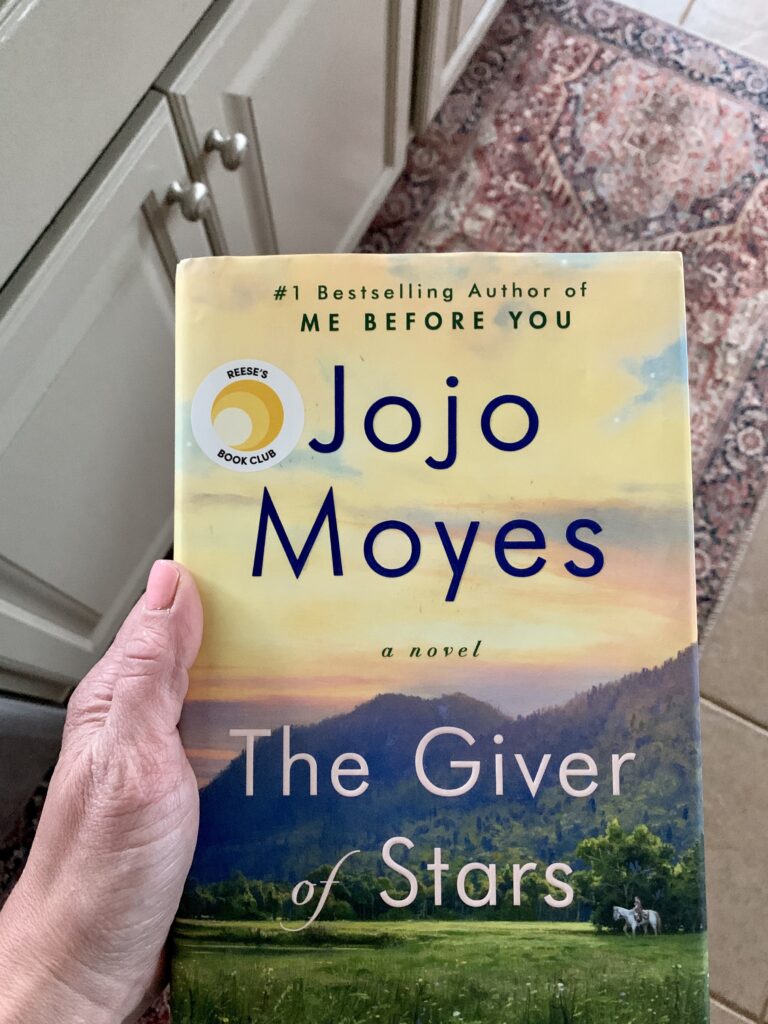 It is already the last day of April! That means it is time to discuss our book of the month, The Giver of Stars by Jojo Moyes!
Did you guys love it?! I loved the Me Before You trilogy, so I was super excited about this book.
Having just finished The Book Woman of Troublesome Creek, I was surprised to learn that this month's book was about the same topic! Both books are based on the packhorse library campaign of the Great Depression. This is something I had never learned about and the stories in both books were fascinating!
I honestly had no idea that they were so similar when I added them both to my 'to read' shelves. It was surprising to read them one after another. They are so many similarities that plagiarism was even suggested! Read more about that on Buzzfeed.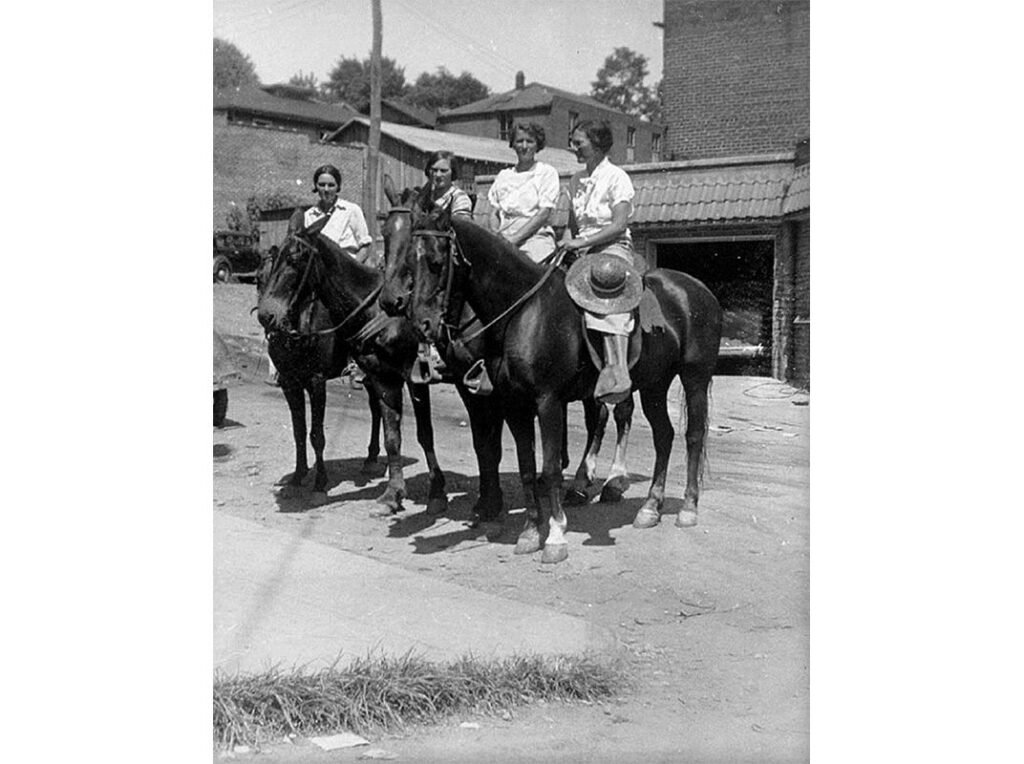 The packhorse librarians distributed books and reading materials as part of Franklin Roosevelt's Work Progress Administration program that ran from 1935-1943. The books were meant to bring education to some of the poorest parts of America. This made for a fascinating historical fiction setting!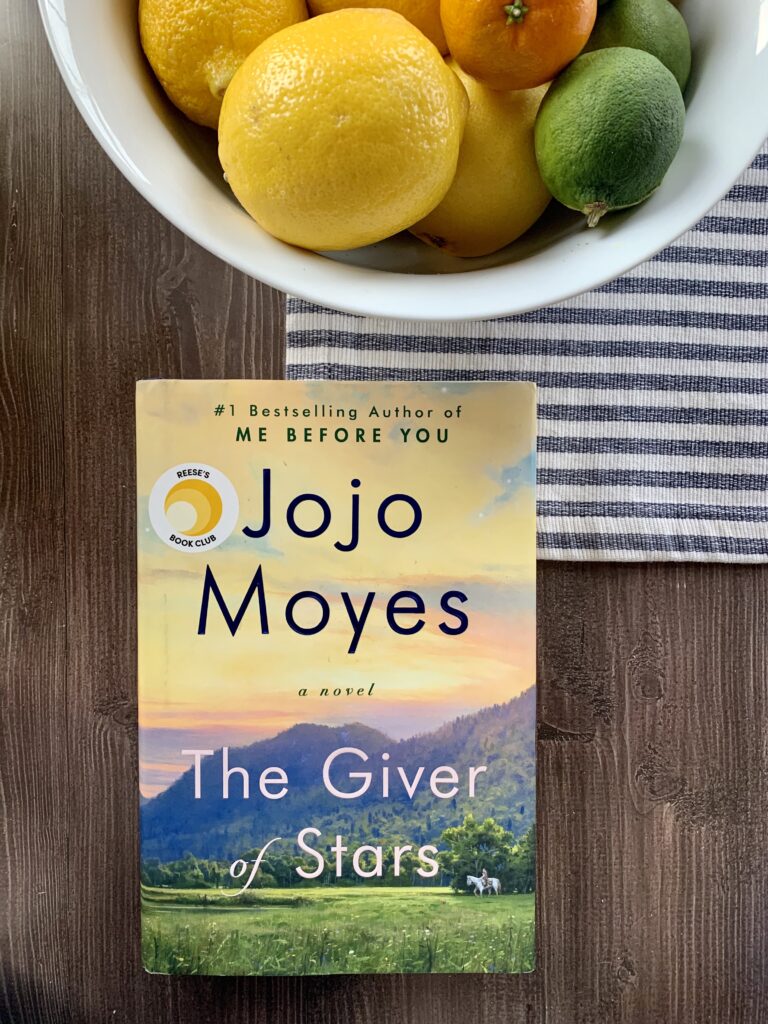 Summary
The Giver of Stars follows an Englishwoman named Alice as she moves to Kentucky to marry handsome Bennett Van Cleve. She has never really felt a part of her home and family in England and is hoping for a beautiful, fresh start in exciting America. Unfortunately, that is not what awaits her in 1930's rural Kentucky.
Alice's marriage does not flourish as she would hope but rather is a source of fear and disappointment. The silver lining of her new home is that she finds refuge with a group of strong women in Baileyville- the newly established packhorse librarians. It is through this group of women that Alice really comes to find herself. Together the librarians overcome many obstacles and continue to navigate the mountain trails spreading books and hope.
The little makeshift library where the women sort and repair books becomes a safe haven in town. Within its walls, the women feel protected and loved. The strength that the library brings them allows them to fight back against social injustice and the ending is…ultimately a happy one!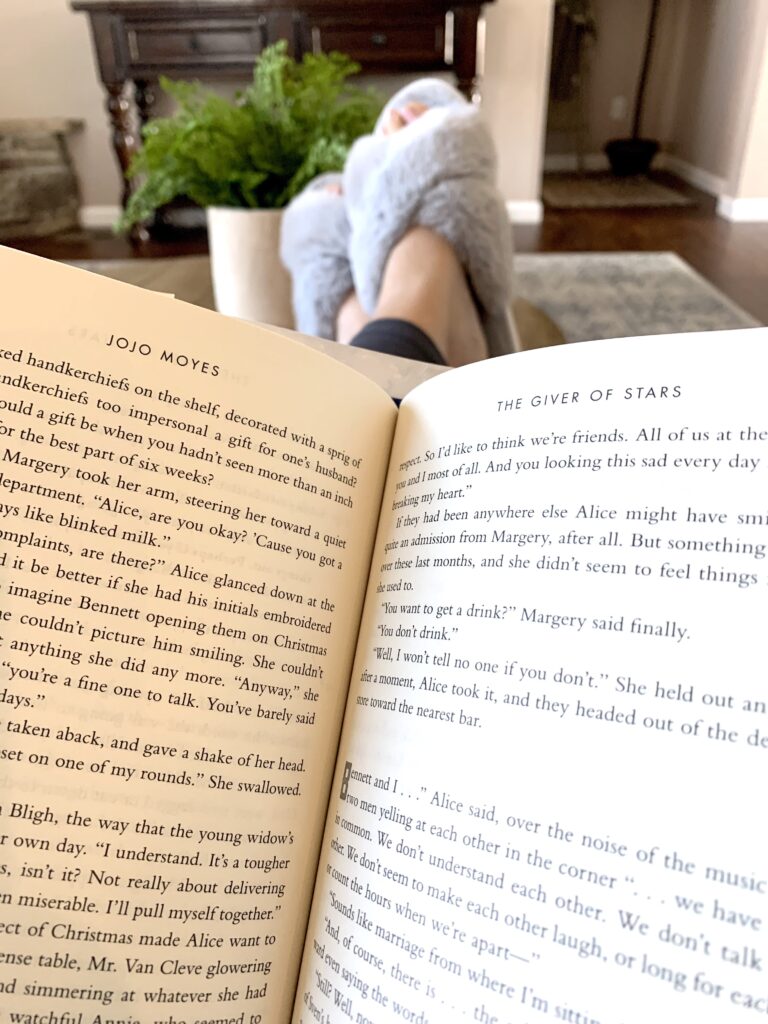 Rating
The Giver of Stars gets ⭐️⭐️⭐️⭐️ [4 out of 5] stars on my very unofficial scale. Maybe it is because I read and rated The Book Woman of Troublesome Creek first, but I loved that one just a bit more! I would love to hear your rating!
May Book-A-Month Selection:
We love that you are joining us on this 2020 Book-A-Month reading challenge! Join us next month for Becoming by Michelle Obama!
Happy Reading!
-Kelly
Disclosure: This site may contain affiliate links for products and services that we recommend. If you make a purchase through these links, we may earn a small commission at no additional cost to you.