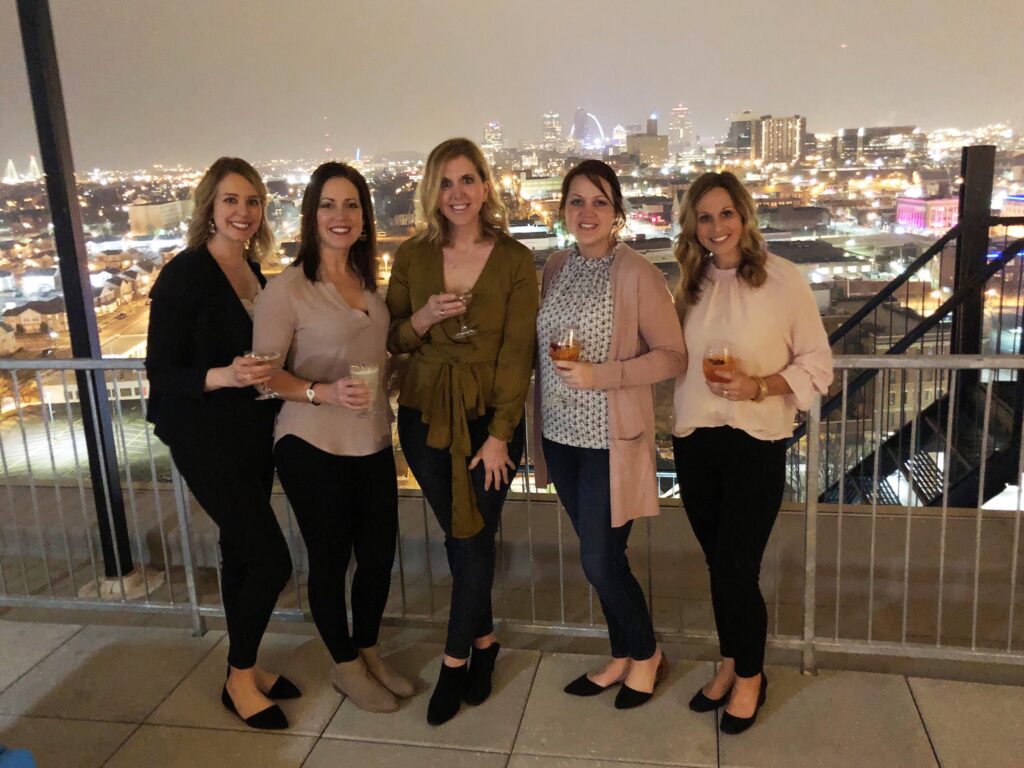 St. Louis is a perfect choice for a girl's weekend. There is so much to see, do and the culinary scene is fabulous. Follow our guide for where to stay, where to play and what to eat!
Every year, the girls of Stickers & Stilettos get together to go on a girls' trip. We've been to Napa, Charleston and this year we decided on St. Louis. How did we choose St. Louis? Well, I live about 30 minutes outside of downtown. My husband and I decided to move to STL about a year and a half ago to make his travel schedule easier and we love it. All of the other girls from S&S live in northern Illinois, so STL is an easy weekend away for them and its packed with a bunch of fun stuff that I wanted to show them.
Where to Stay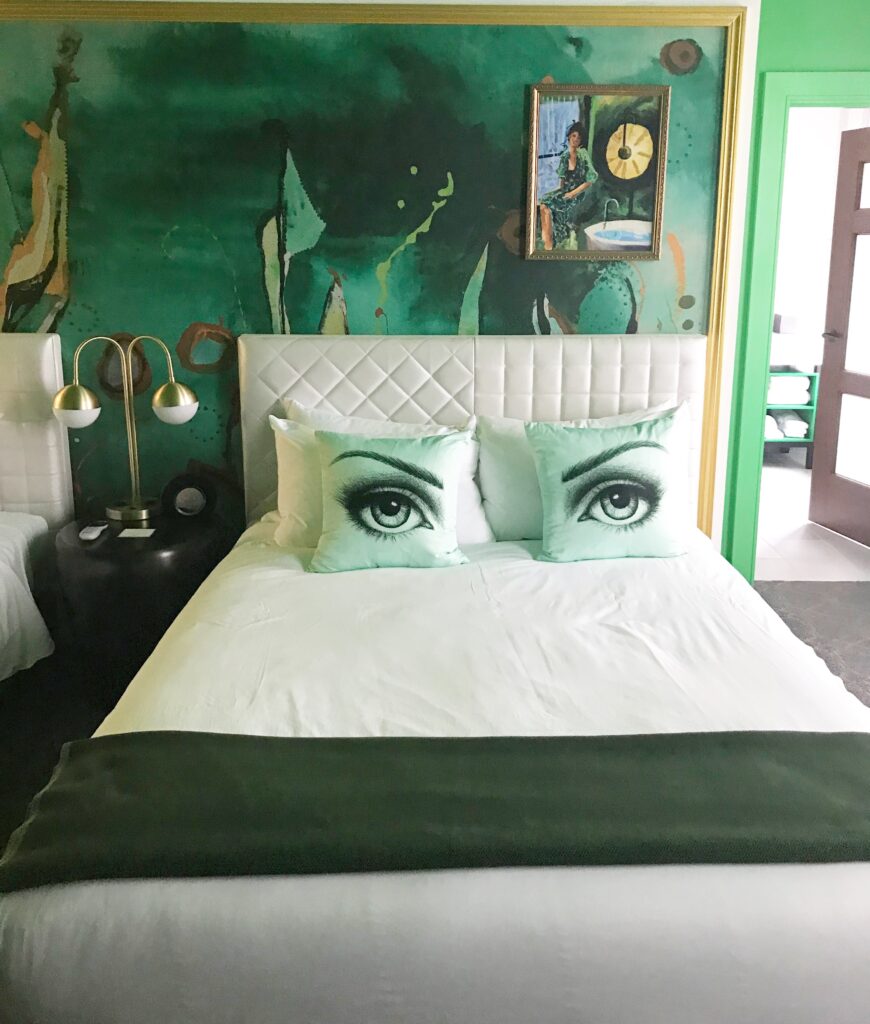 First, I needed to find a place for us to stay. There was no way I was going to put my friends up at my house with my four kids running around. Talk about not relaxing! So I asked around to get people's opinions on great places to stay and someone recommended a hotel that opened a few months earlier that is modern and ultra artsy. After looking into it, it was exactly what I wanted. The Angad Arts Hotel is situated right across from the Fox Theater and is fun, super cool and so different than any hotel I've stayed in before. When you book a room, you pick the color you want. They have yellow, red, green and blue and everything in the room is that color. I chose for us to stay in green as those are proclaimed the rooms for the ultimate relaxation and that was my biggest goal for the weekend. The hotel has modern art everywhere you look, a fabulous restaurant and a rooftop bar that has a gorgeous view of the city.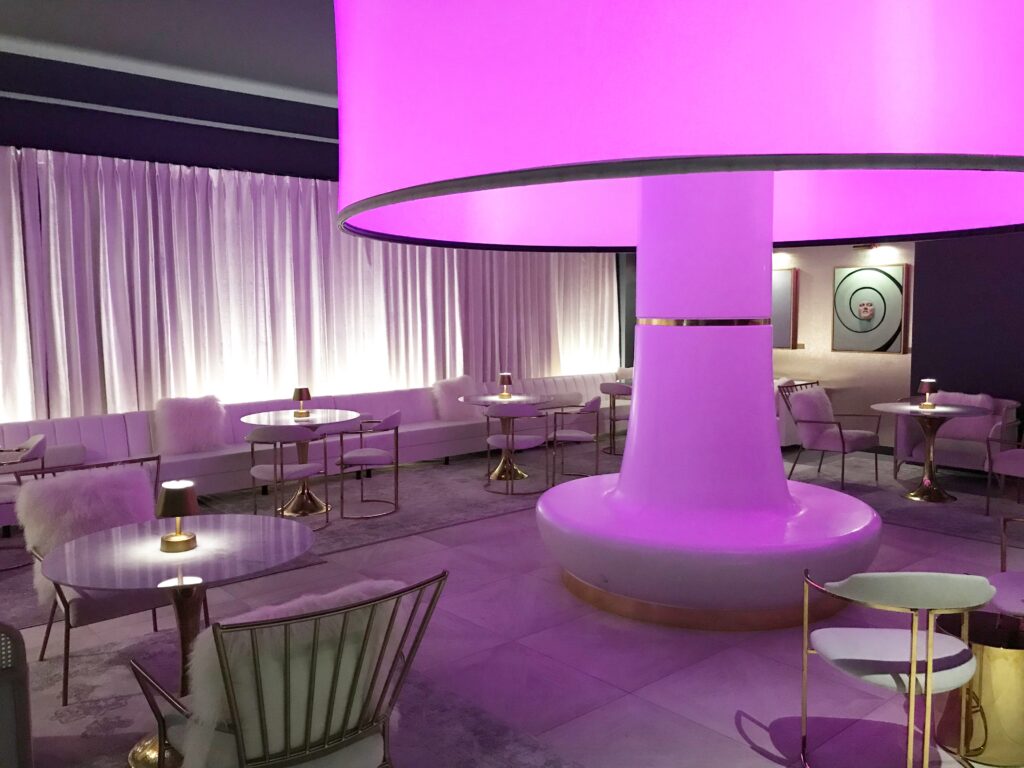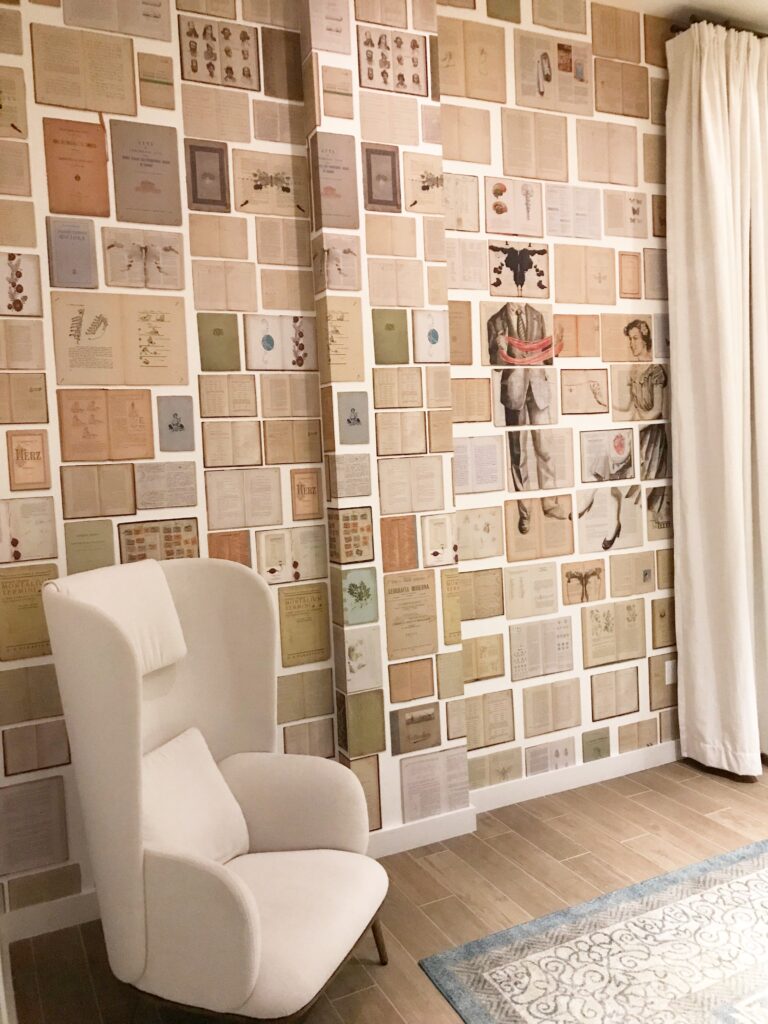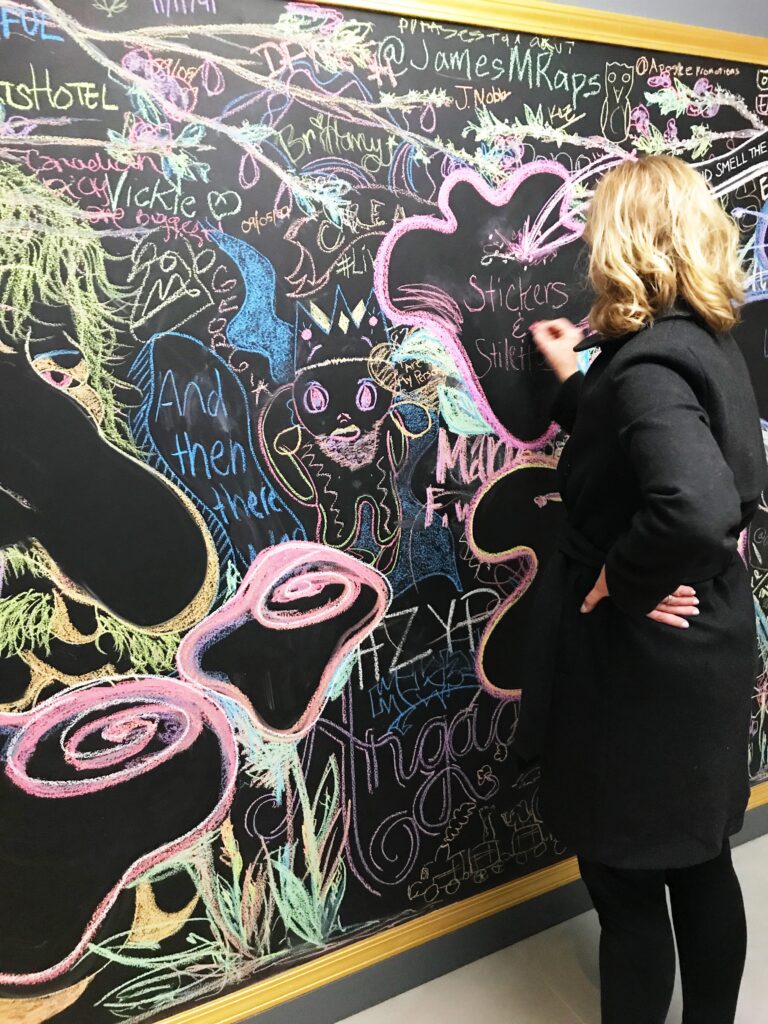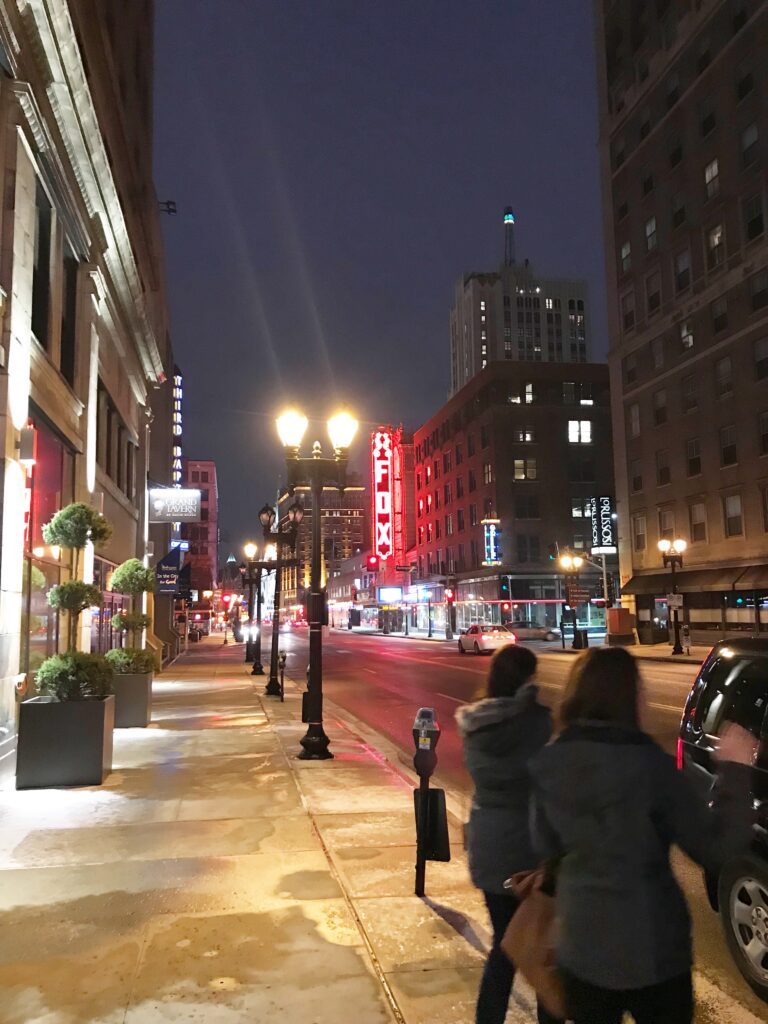 Where to Play
When we took our girls' trip to Charleston, Kelly scheduled a candle-making class for all of us girls. It turned out to be so fun and we loved being able to take the candles home as souvenirs to remember the trip. Since it was such a great experience, I wanted to plan something equally unique to do. So, after some research, I decided to sign us gals up for a chunky knit throw making class at AR Workshop Chesterfield. (Chesterfield was our meeting point upon arriving. It is about 30 minutes outside of the city.)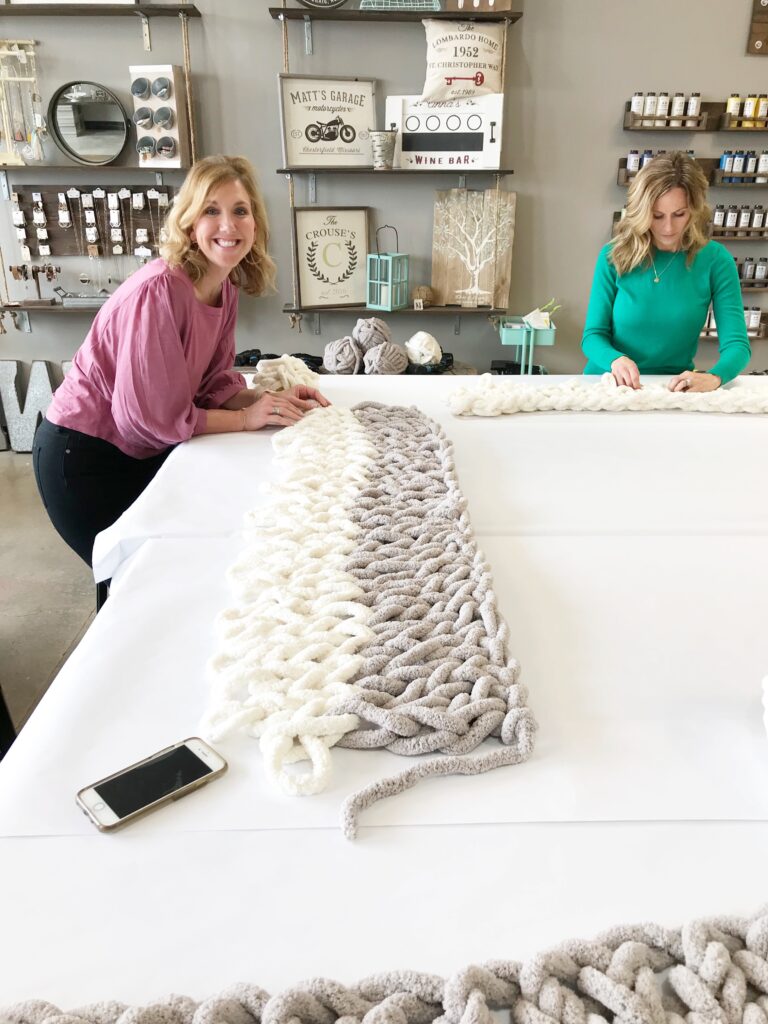 Perhaps we should not have had a glass of wine beforehand, because it took a few of us longer than it should have to catch on to the pattern, but soon enough, we were cranking our blankets out like machines! It was also fun to choose the colors and patterns of the blankets so we each left with a throw that matched our home decor. The blankets turned out great and we made sure to take them to our hotel room to cuddle with in the mornings while we chatted and had our coffee! Overall, it was definitely a fun (and funny!) experience.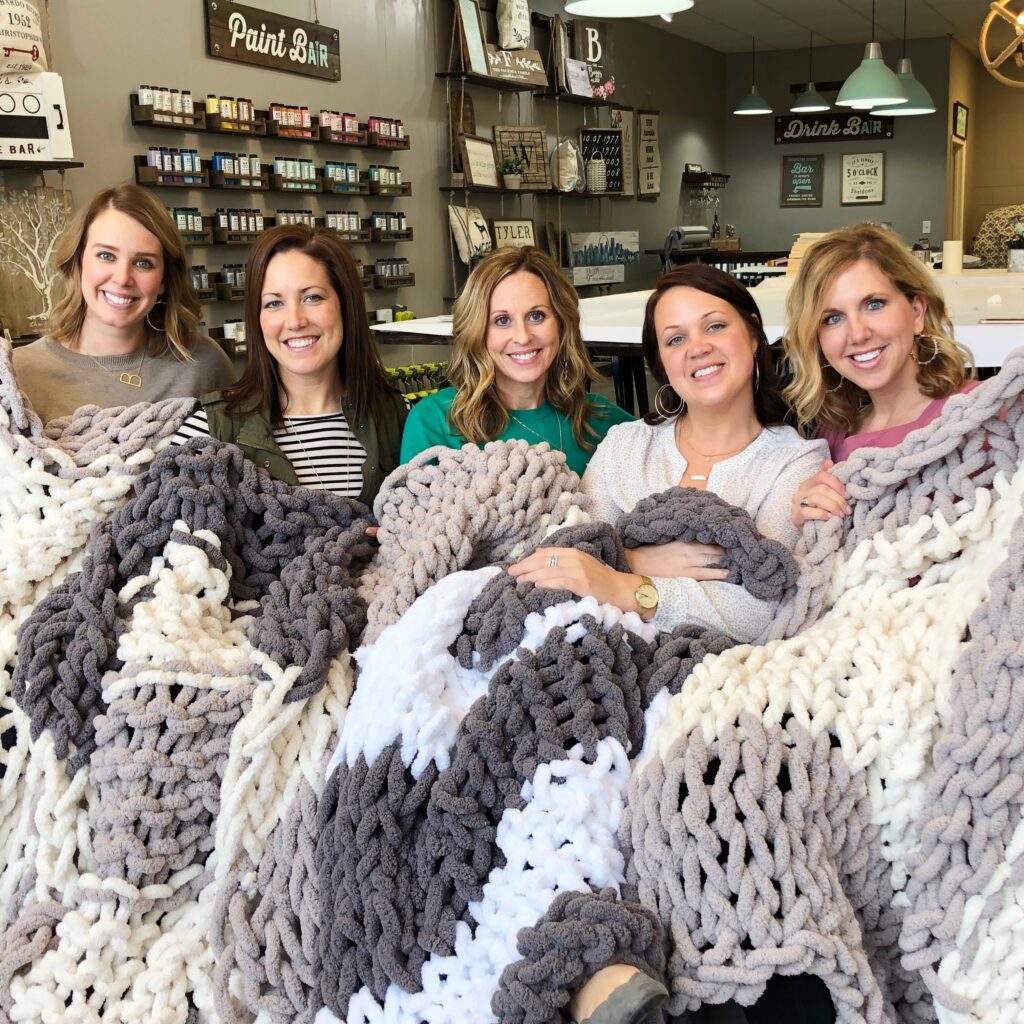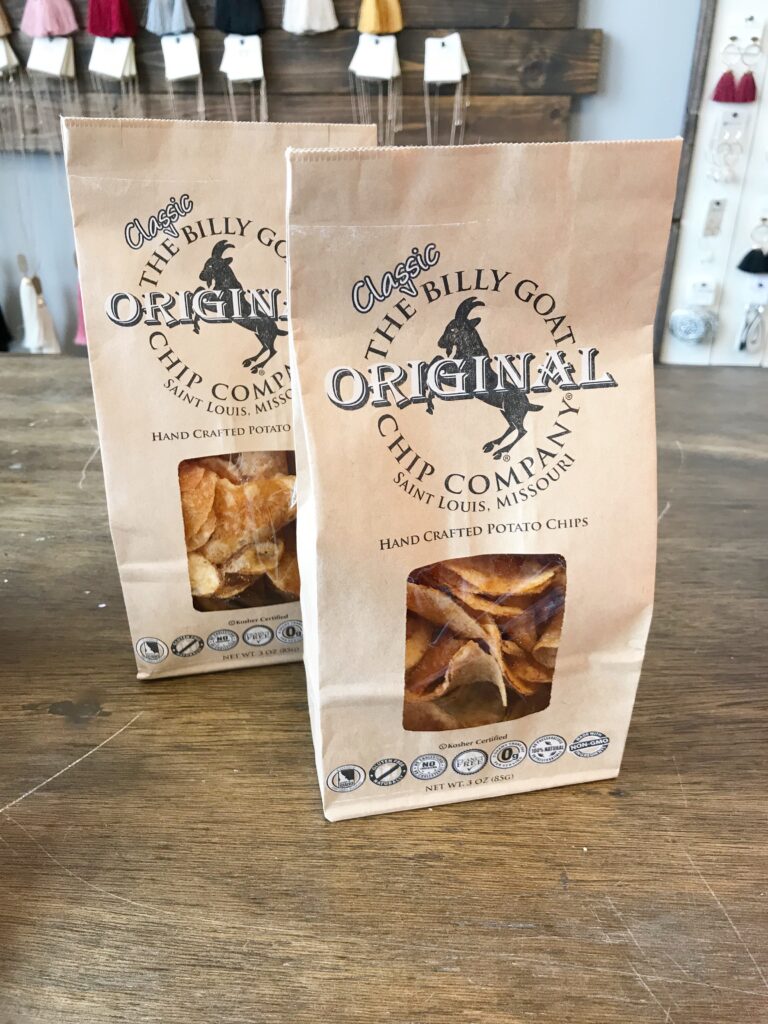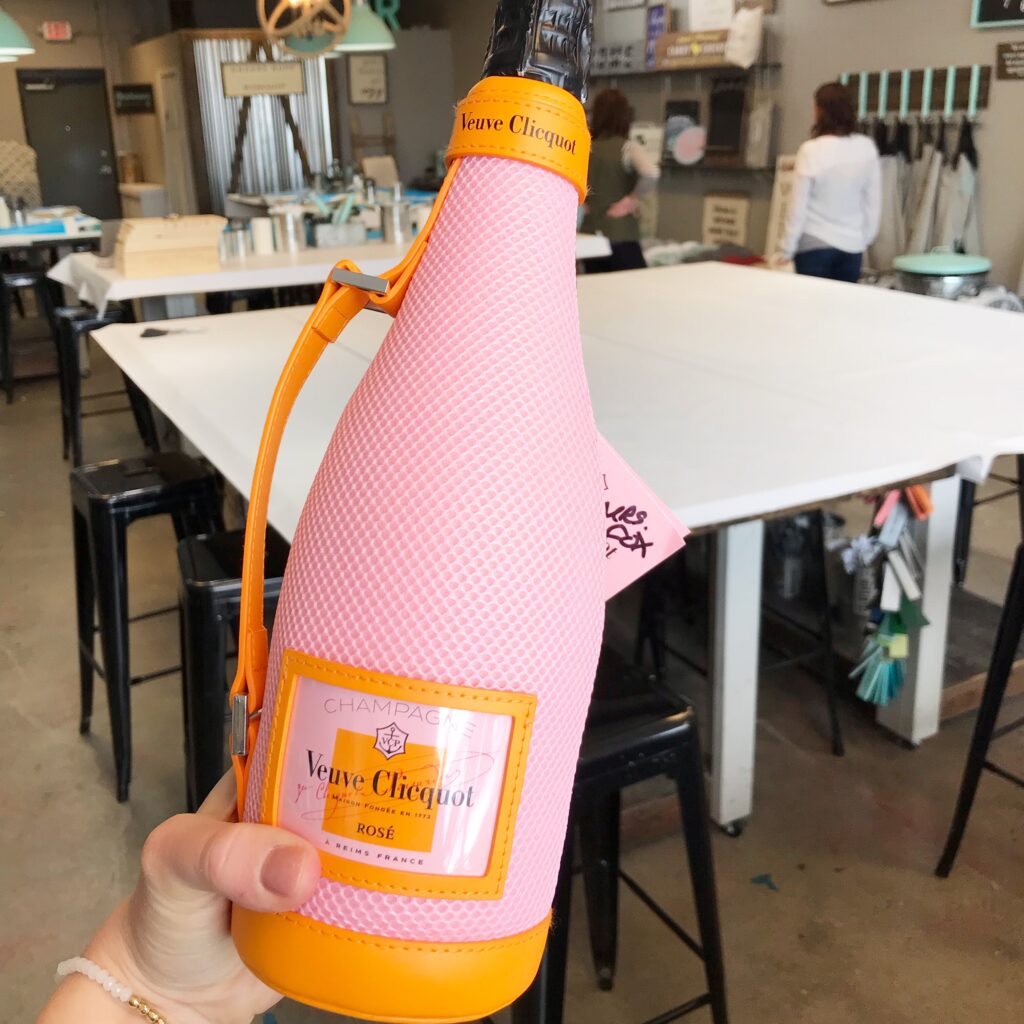 Let's be real. A good Stickers and Stilettos girls' trip involves wine. Luckily, about an hour away from St. Louis, is Missouri's wine country. So Saturday, I planned for us to head there after brunch to visit two wineries, Chandler Hill Vineyards and The Balducci Family Vineyard and Winery.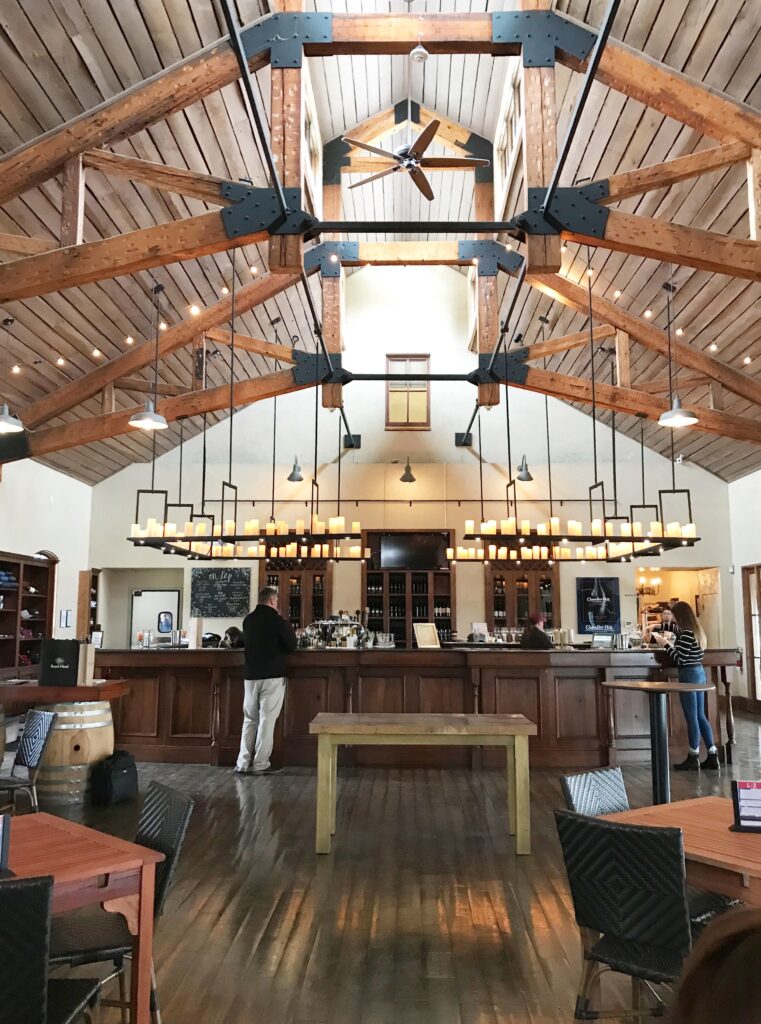 We began at Chandler Hill and opted to start by grabbing a table and ordering a glass of wine and a charcuterie board. (We love a good charcuterie board! Check out our summer version and our fall version!) We had planned to start with a wine tasting, but the curvy drive proved to be a bit much for some of us, so we needed to ease into our vino. During our time at Chandler Hill, we chatted quite a bit and also discussed the book that we had last read for our book club, Before I Let You Go by Kelly Rimmer. (In case you're wondering, we ended up giving the book 3.5/5 stars.)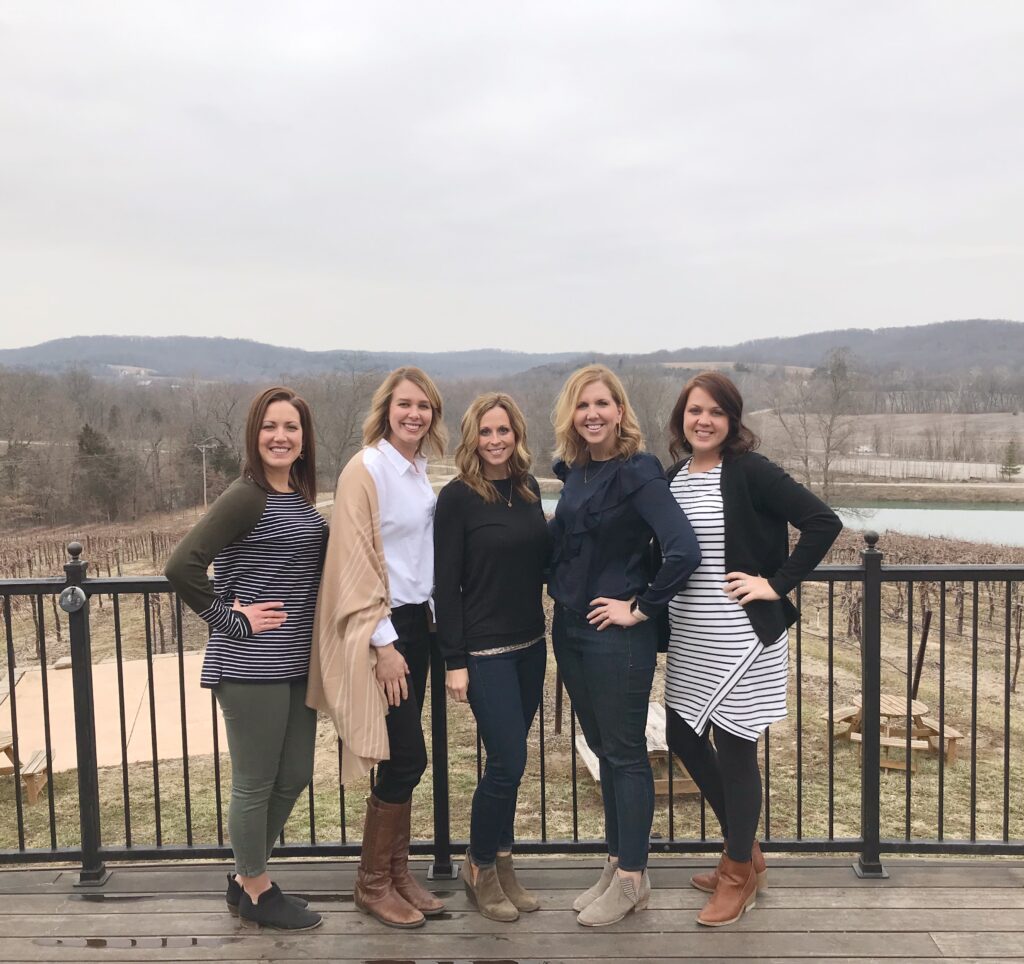 After awhile, we continued on our excursion and headed to Balducci. Here we did start with a wine tasting. We then each ordered a glass of our favorite and sat at one of their tables to enjoy some of their appetizers. The food here was really yummy!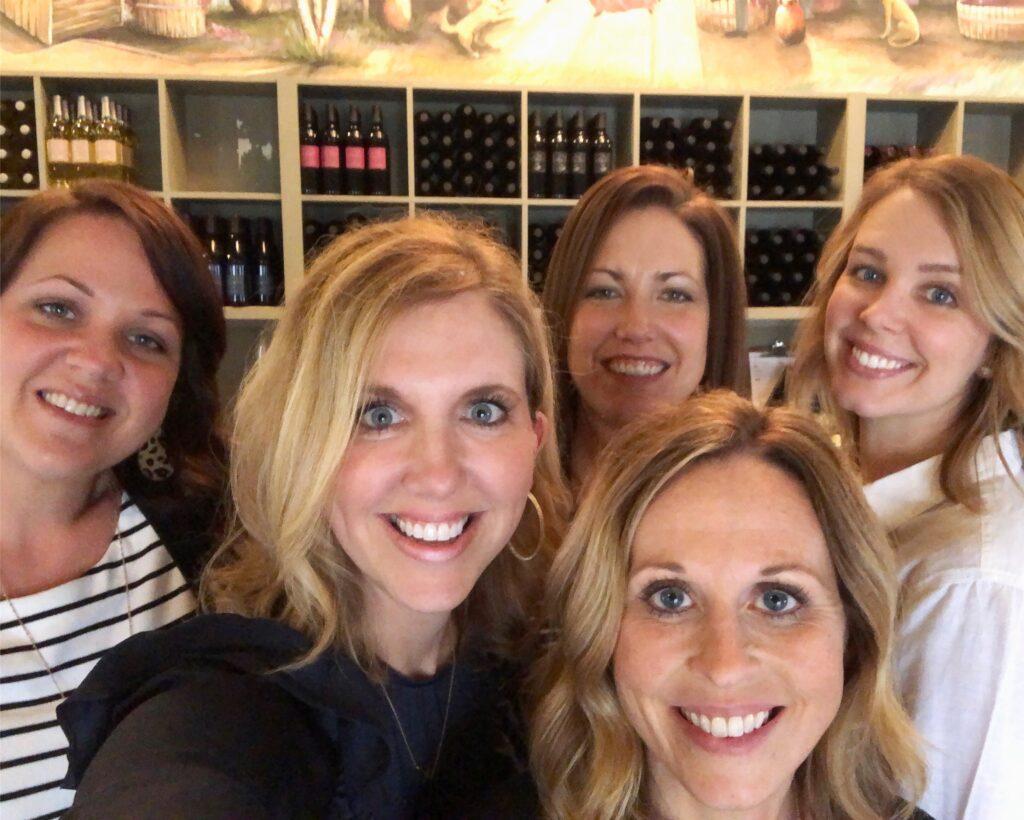 There are a bunch of wineries around STL to pick from. A pro tip would be to check their calendar of events and hit the ones that have entertainment if you can.
Lastly, after our weekend full of fun, I knew we needed a little relaxation worked into our schedule with a trip to the spa at the Four Seasons. We each picked one massage or body treatment and enjoyed our morning of peace and quiet before heading home to our busy lives. We took our time both before and after our services sipping hot tea and quietly chatting while lounging on their chairs overlooking the riverfront.
What to Eat
Since I have only lived in STL for about 1 1/2 years, I asked anyone and everyone where I should take my friends when they came to town. Then, I narrowed down my list and made my husband take me to some of the places I hadn't been to on our date nights just to make sure they really were fun and unique places with great food. Here's a rundown of where we ate.
Upon meeting in Chesterfield for our chunky knit throw class, we gathered at YaYa's Euro Bistro and had a light lunch and a (few) glasses of wine. The food was good and the starter that every table gets upon ordering is addicting. It's their homemade baba ganoush which is basically an eggplant hummus served with bread and artisanal crackers.
That night, we headed to Bar Les Freres for appetizers and a glass of champagne. No joke, you will not find a restaurant with cooler ambiance than Bar Les Freres. It has the feel of an old French manor with tapestries and oil portraits lining the walls, Louis XV chairs and crystal chandeliers. Appetizers were delicious but decadent and the champagne was crisp and perfect.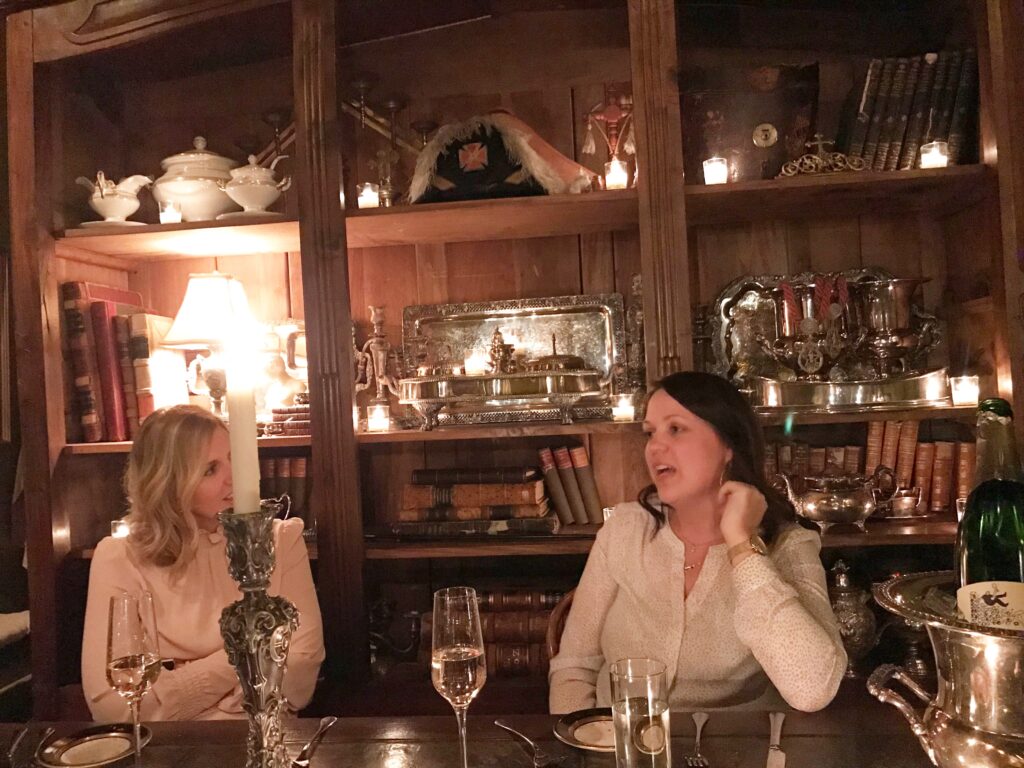 Next, we headed across the street to Bar Les Freres' sister restaurant, I Fratellini. This place has more of modern/gothic/romantic vibe and serves amazing Italian food. Everything was so delicious and the service was impeccable.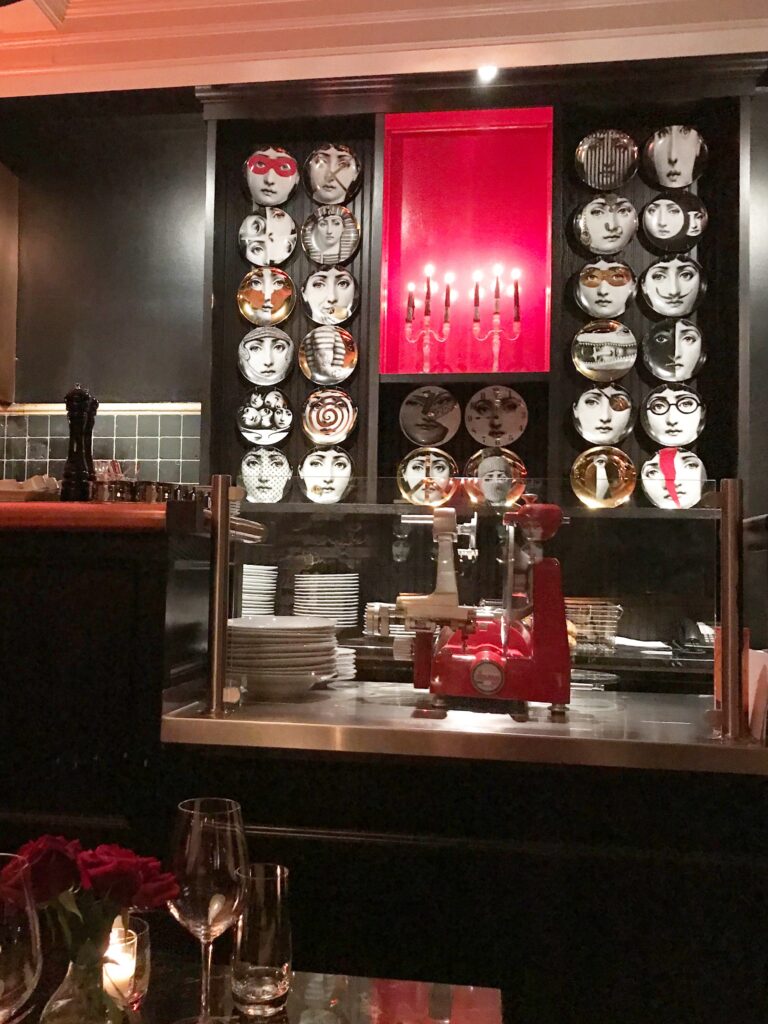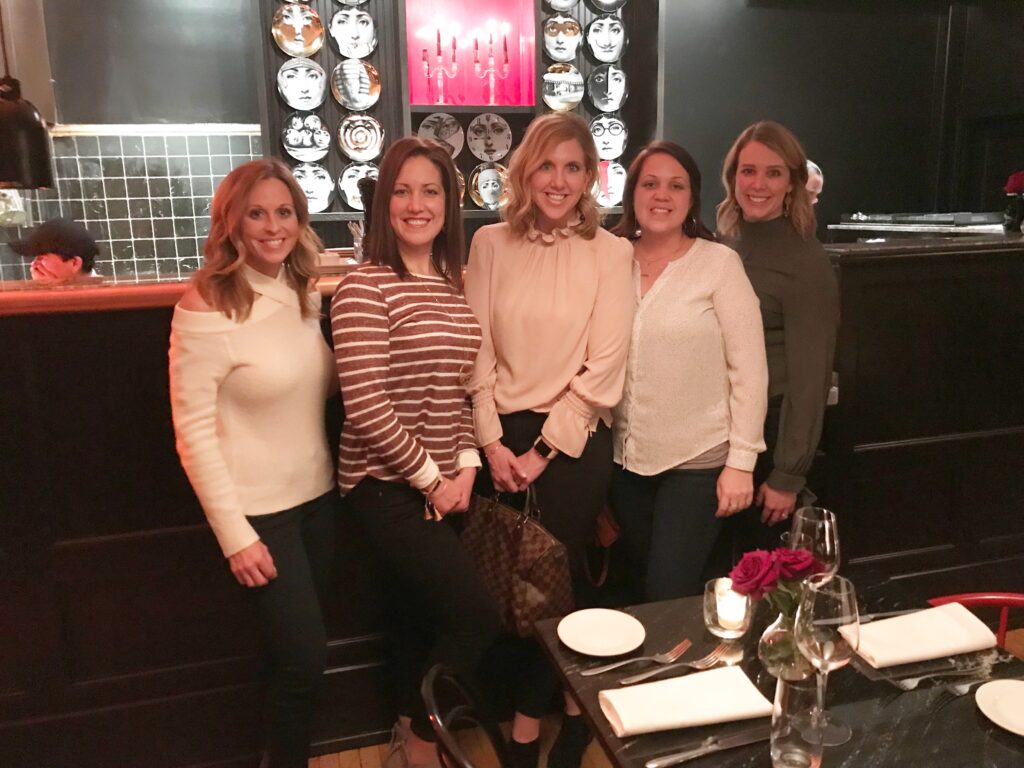 The next morning, we opted to have brunch at the hotel's restaurant The Grand Tavern. It is a restaurant by Chef David Burke so we knew it would be good and it was! It was the perfect meal before we headed to the wineries.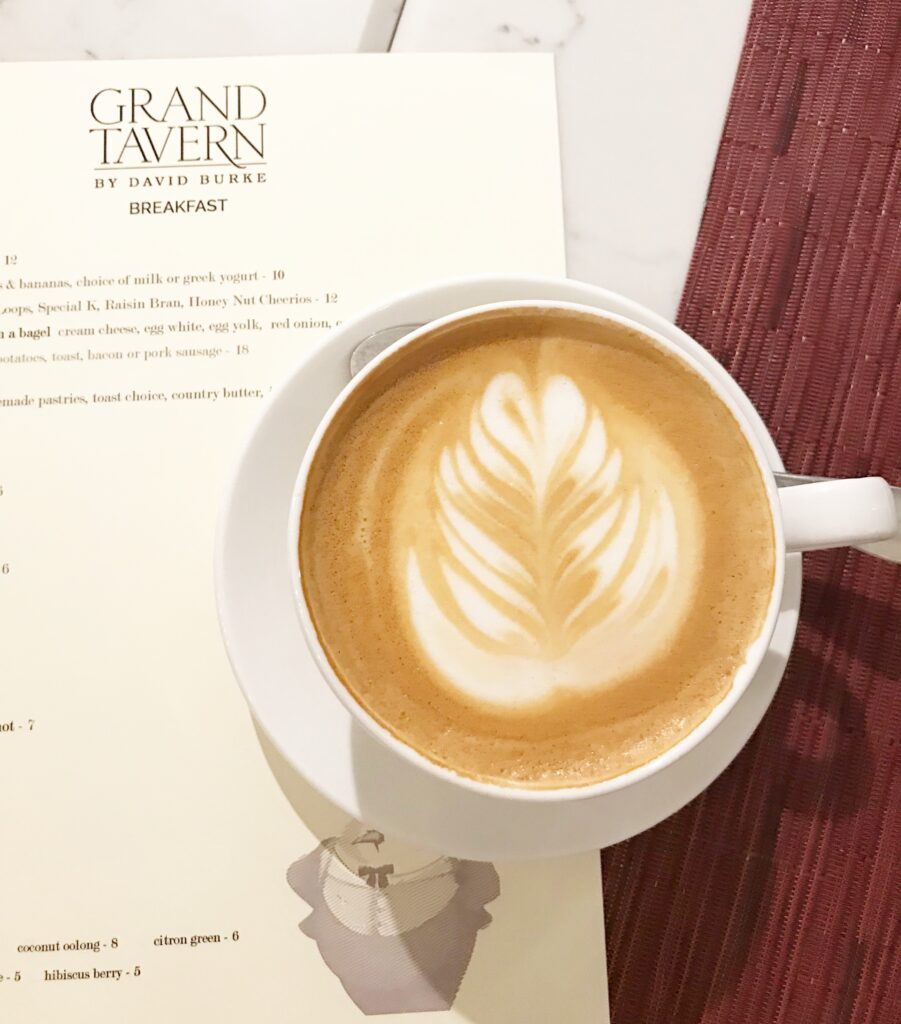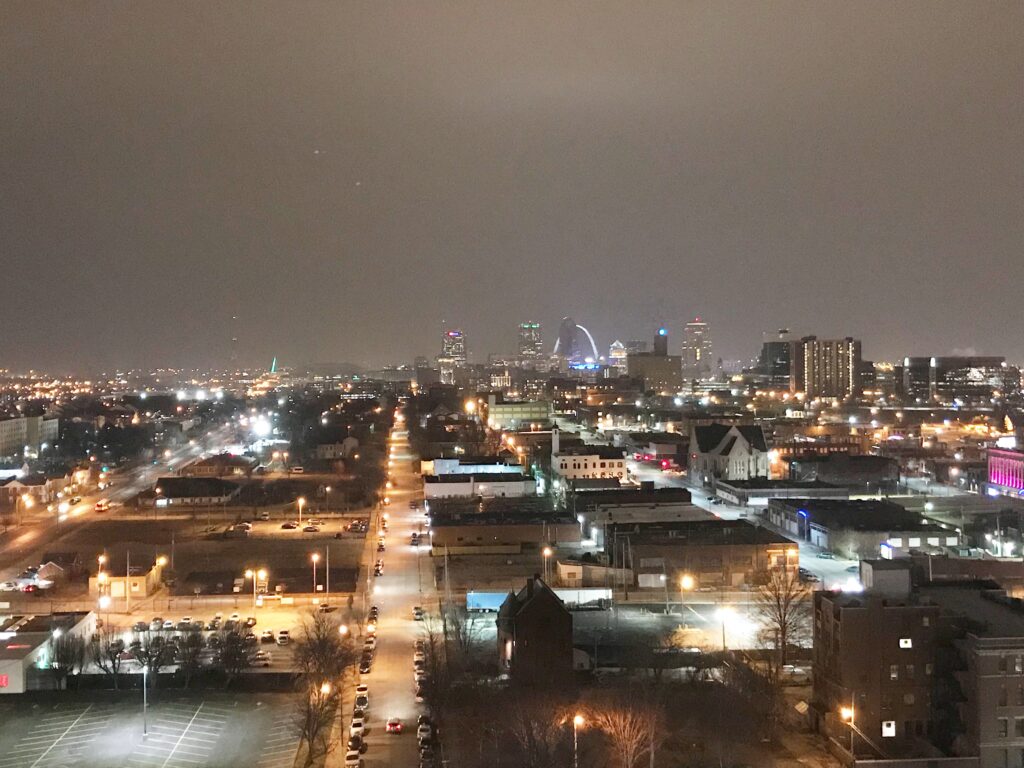 That evening, we headed upstairs in our hotel to the Angad Rainbow Terrace to have a drink before our dinner reservation. It is a fantastic rooftop bar and lounge with crafted cocktails and sweeping views of the STL skyline and the arch.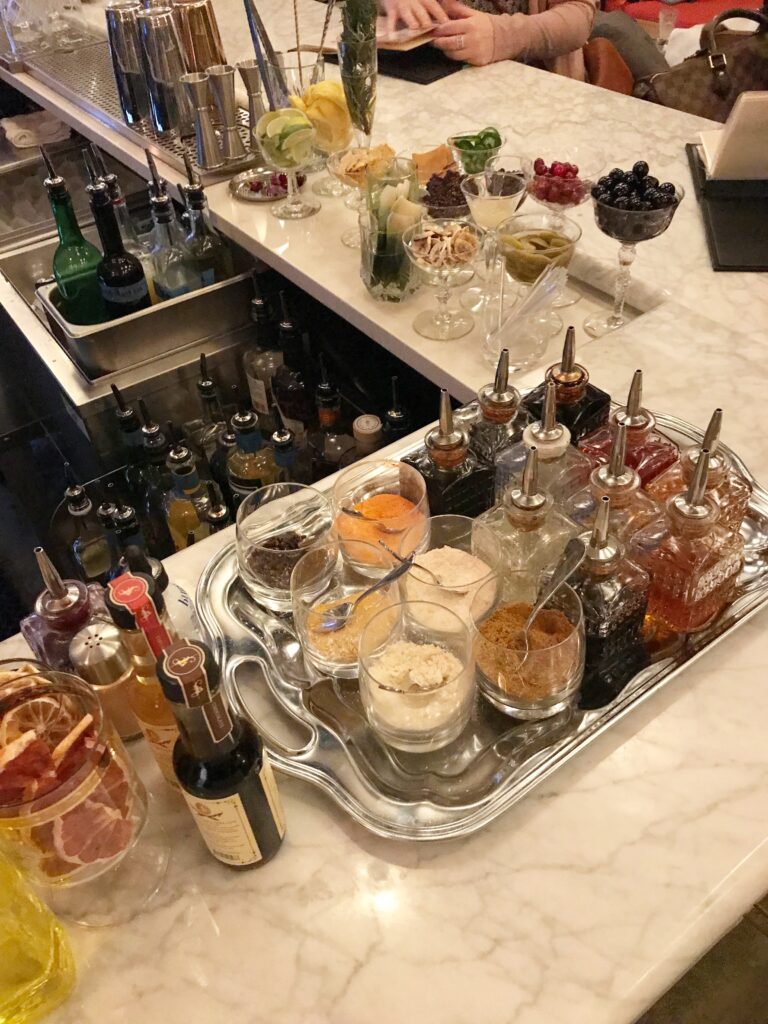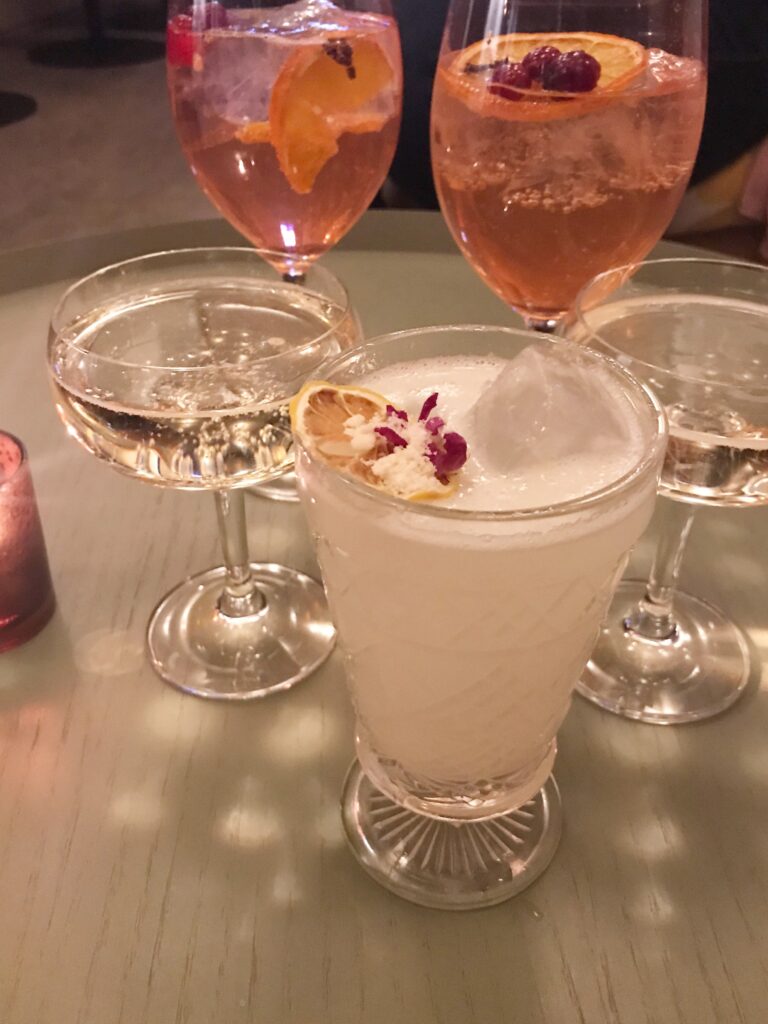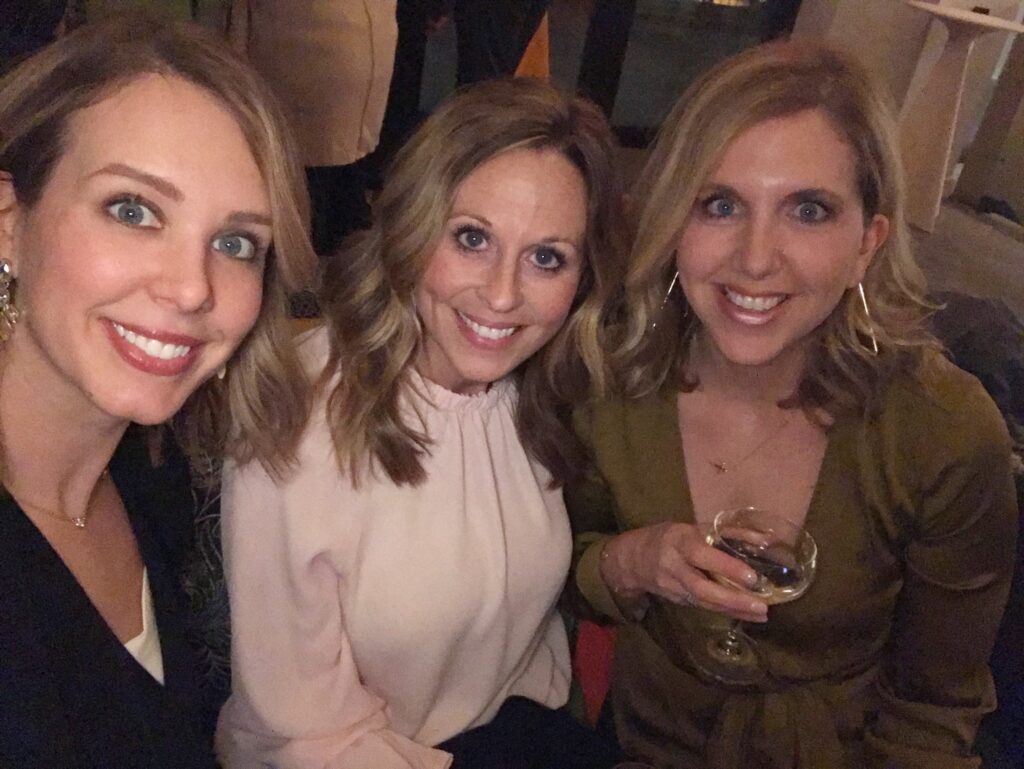 Next, we dined at Eleven Eleven Mississippi. The restaurant is named after its address and serves rustic Italian cuisine. It also boasts a fabulous wine list. We each loved our meals and the candle-lit and relaxed ambiance was perfect for us as we had had a big day at the wineries.
After dinner, we strolled down the block to Bailey's Chocolate Bar. Its a fabulous place to end your night with a drink and a decadent dessert. Most of us opted for the "brownie" which is so much more than that! It is a huge fudge brownie with Bailey's ice cream and salted caramel sauce. We would definitely recommend sharing it!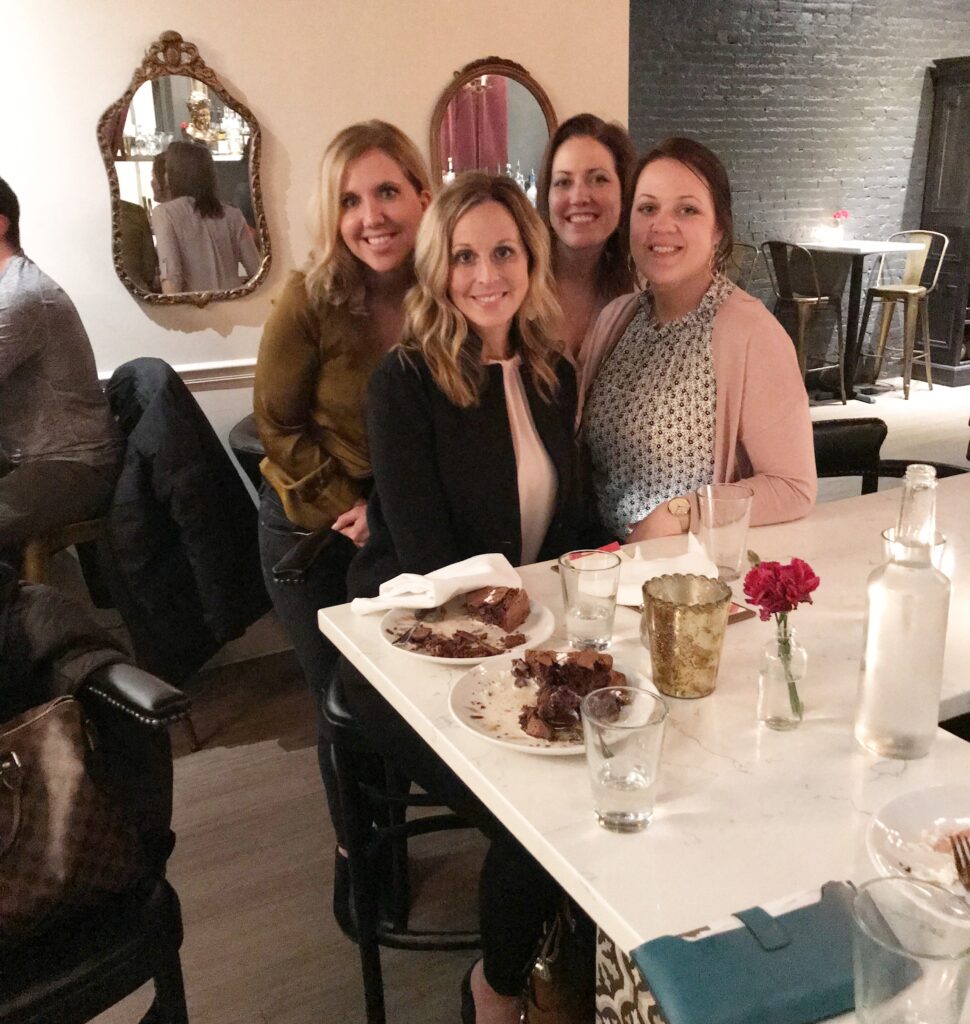 On our last day, after our spa services had been performed and before heading home, we decided to enjoy one last meal together at the Four Season's restaurant, Cinder House. It was absolutely fantastic and the view of the arch is amazing!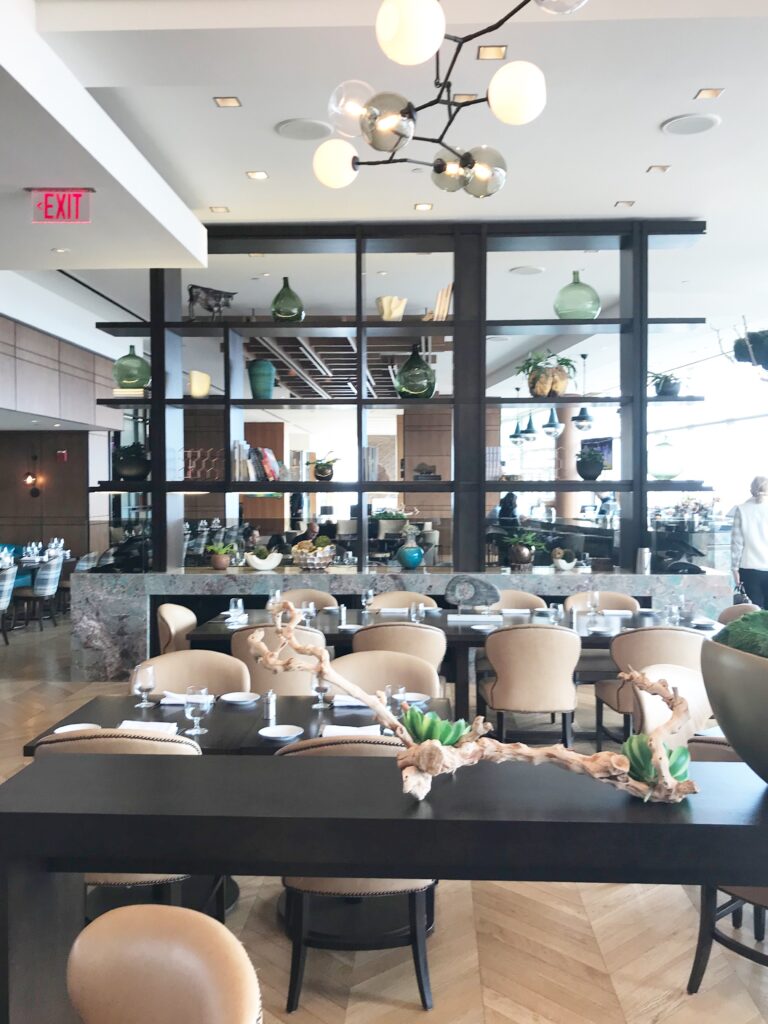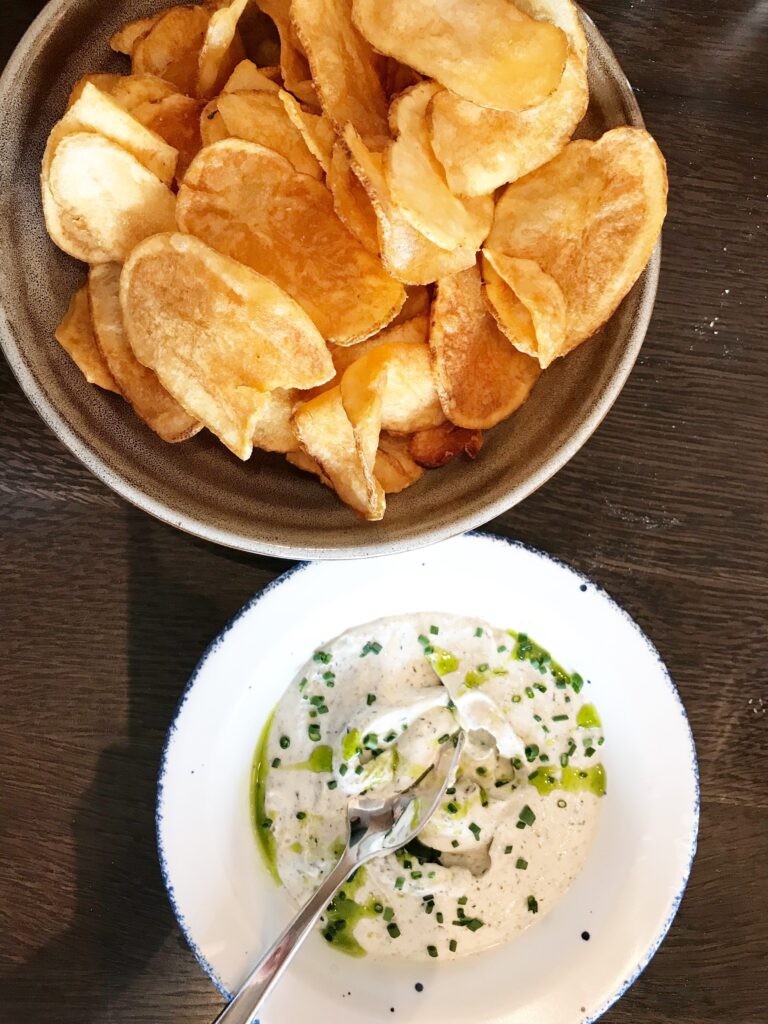 We really enjoyed our girls' getaway to St. Louis. Plan one for you and your best gal pals soon!
-Brittany