Is one of your New Year's resolutions to read more? You should take our 2020 Moms' Reading Challenge!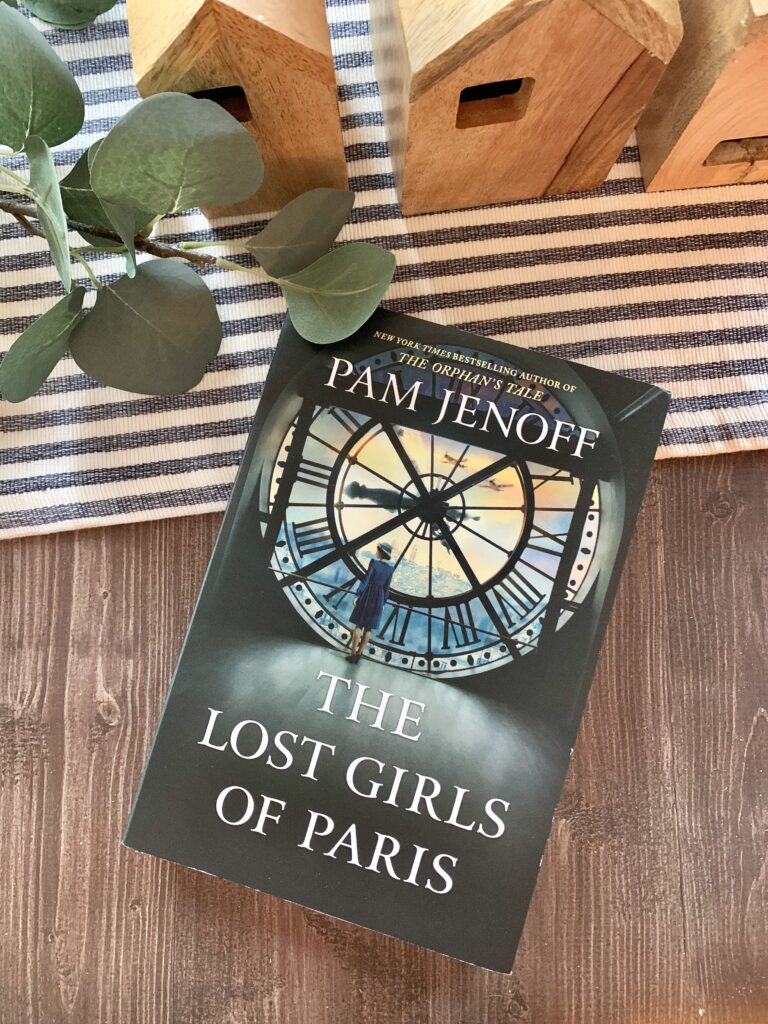 For the past few years, I have consistently fallen short on my yearly reading goals. I track my books through the app Goodreads. If you are not a member, join now! It is a social media site for readers. Even if you do not add anyone as a 'friend', it is the perfect way to track what books you have finished and which you are hoping to read.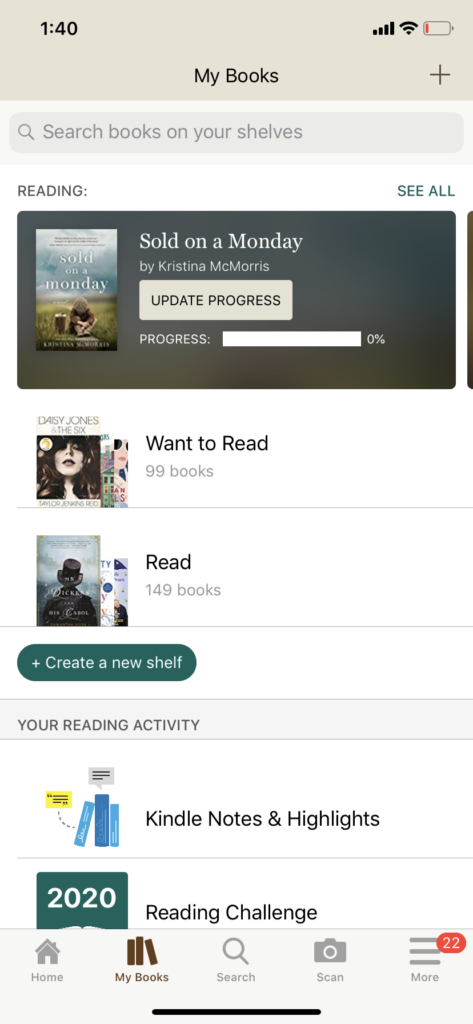 Goodreads allows you to make a yearly challenge and state how many books you would like to read in 2020. My challenge to myself (and you!) is one book a month!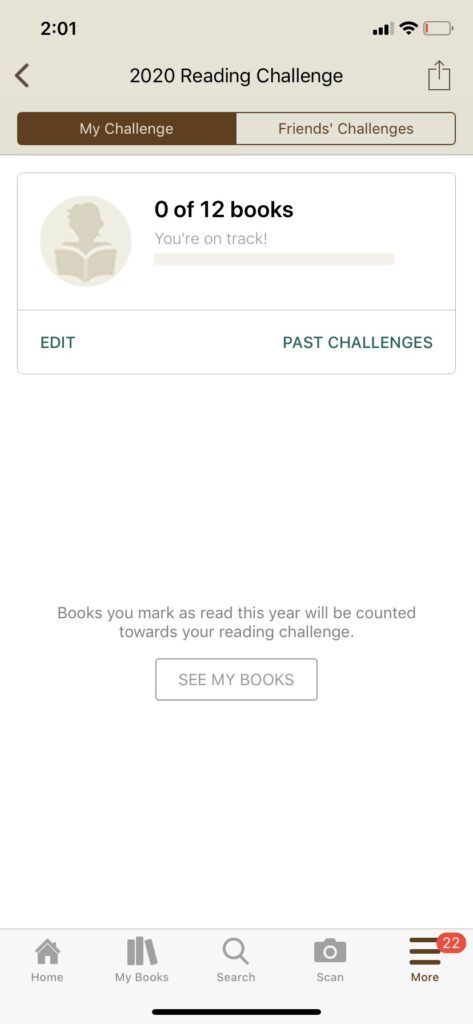 That's right, one book a month for all of 2020. Do you think you can do it? I know you can! To make it easy and fun, I've outlined my 12 and hope they give you inspiration. I'll put a review of each on the blog. . . you can share your opinions, and it will be like all of our blog readers are one big book club! YAY!
Here we GO!
A sweet literary friend at work loaned me this gem. If you liked Orphan Train, you'll love this!
We have to read this book before watching the TV series under the name Truth Be Told. This is a psychological thriller written by my sorority sister! Hooray!
A Today Show: Read with Jenna Book Club pick, this is a novel about the bonds between brother and sister.
Can't go wrong with a Jojo Moyes book! This is set during the Great Depression and follows a group of five women as they journey through the mountains of Kentucky. A story about friendship…here is your next book club pick!
I purchased this book over a year ago, and haven't committed to reading it. Lately so many friends have been recommending this, it is time I finished it. You don't have to be political to take notes from icon Michelle Obama!
So excited for this one! Are you obsessed with William and Kate? What if America had a royal family?! Light and easy reading for your summer break!
This has been on my to-read shelf for a while as well. This book is supposed to be hilarious! Also a must read before watching the movie!
A tale of two families in a suburban Cleveland, this book is also soon to be a Hulu series starring Reese Witherspoon and Kerry Washington.
If you loved loved loved The Alice Network as much as I did, you will be totally excited about this one! Kate Quinn is so good at telling the story of female involvement in World War II.
The story behind the breakup of Daisy Jones and the Six. This epic novel set in the 60's and 70's will certainly be unforgettable. I gave 5 stars to both The Seven Husbands of Evelyn Hugo and Maybe in Another Life, both by this same author.
Another tale of ordinary women who did extraordinary things in post war Europe. More historical fiction that I can't wait to read!
It can be tricky to find a good, not too cheesey Christmas themed book. I found this one after I read Mr. Dickens and His Tale. Who doesn't love a good Shopaholic book?!
Bonus Books:
For choosing if you have already read one of the above . . . or dislike one of the picks . . . or *gasp* finish the list!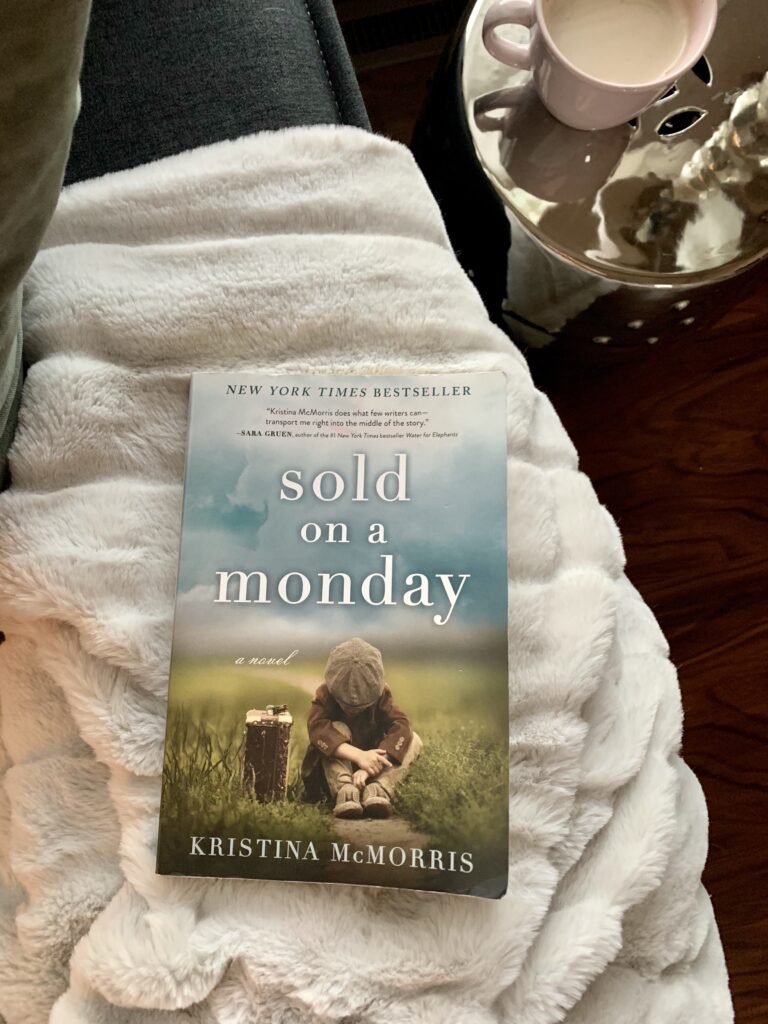 Ok, now that I have typed this out, I am committed to reading all of these books! It is very hard for busy mommas to make time for reading, but this is our year! I hope you can join me in this reading challenge!
Happy Reading!
-Kelly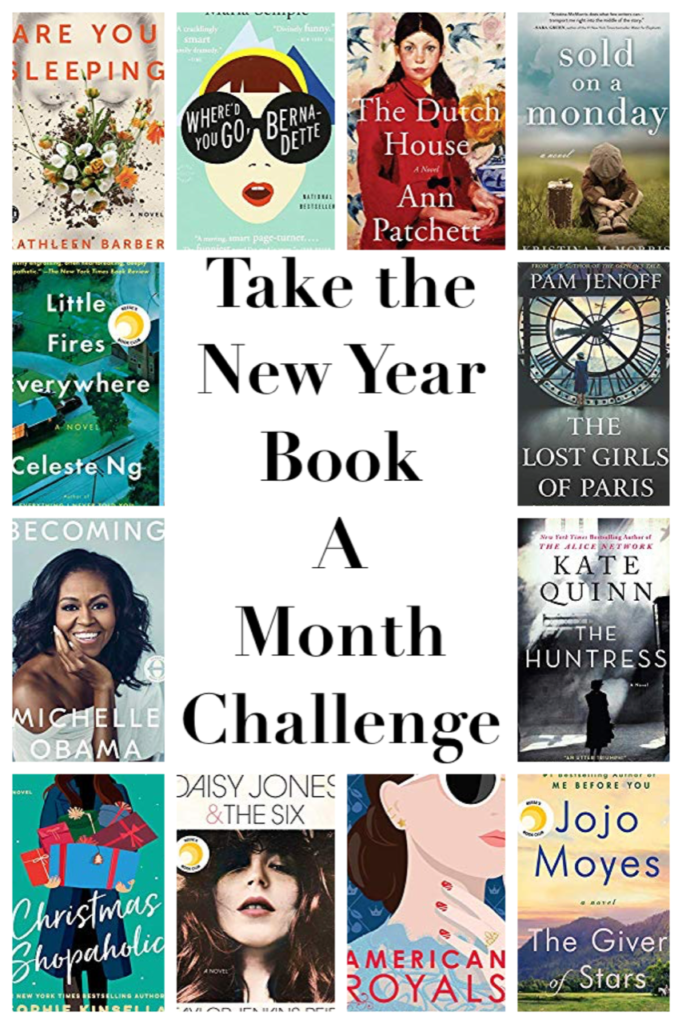 Disclosure : This site contains affiliate lings for products and services that we recommend. If you make a purchase through these links, we may earn a small commission at no additional cost to you. Thank you for following along!