Eek!! Uhm, hello? Summer? Where are you?! Not so fast, please! It is hard to believe that it is already August. In a few short weeks, we will be back in the school routine. 😅 We still have a little time left though!
If you are looking for ways to make the very end of the summer as memorable as the rest of the summer has been, keep reading for some fun (and cheap) end-of-the summer activities.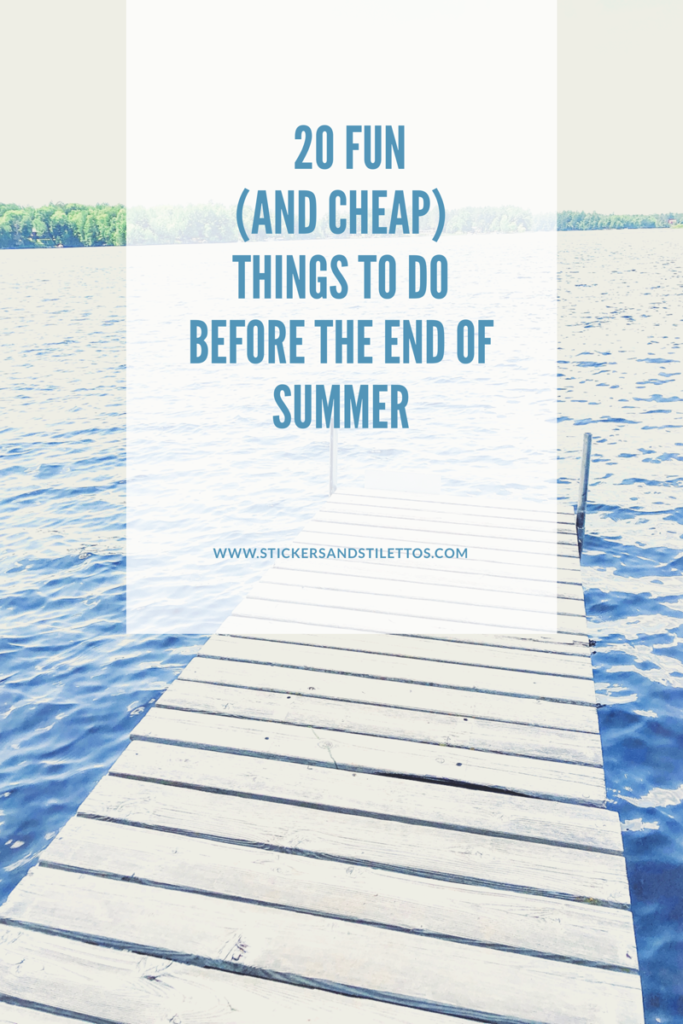 Why is it at the beginning of the summer we always come up with a bucket list of fun activities for the summer, and then poof summer seems to be over and school is getting ready to start? This summer has flown by! If you haven't had a chance to cross off your entire summer bucket list, consider doing some of these fun activities that I have come up with. They are all fun and easy activities that your kids are sure to love, and they require no traveling and cost next to nothing! Sounds perfect to me!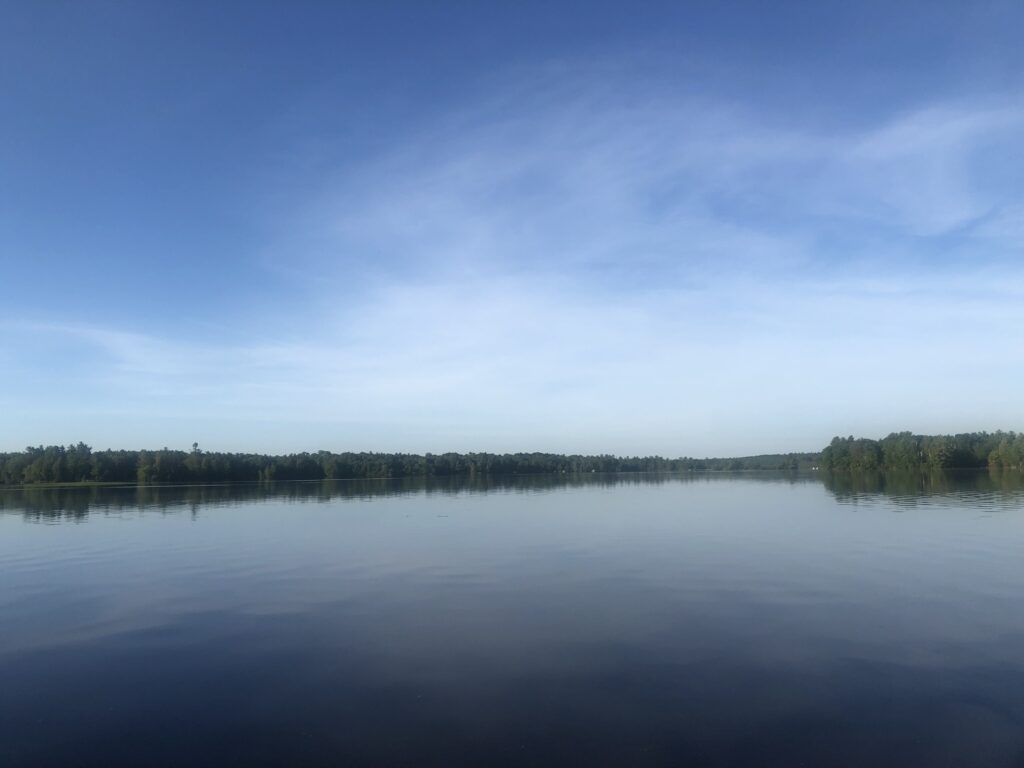 Ready? Here we go with some great ideas!
1. Camp out. Now, I don't mean that you need to pitch a tent in the middle of a forest. If that floats your boat, then by all means, go for it! But you can throw a tent in the backyard and make it a memorable and fun experience for your kids. Don't own a tent? No problem! Build a blanket tent in your living room and "camp out." No worrying about bugs that way, either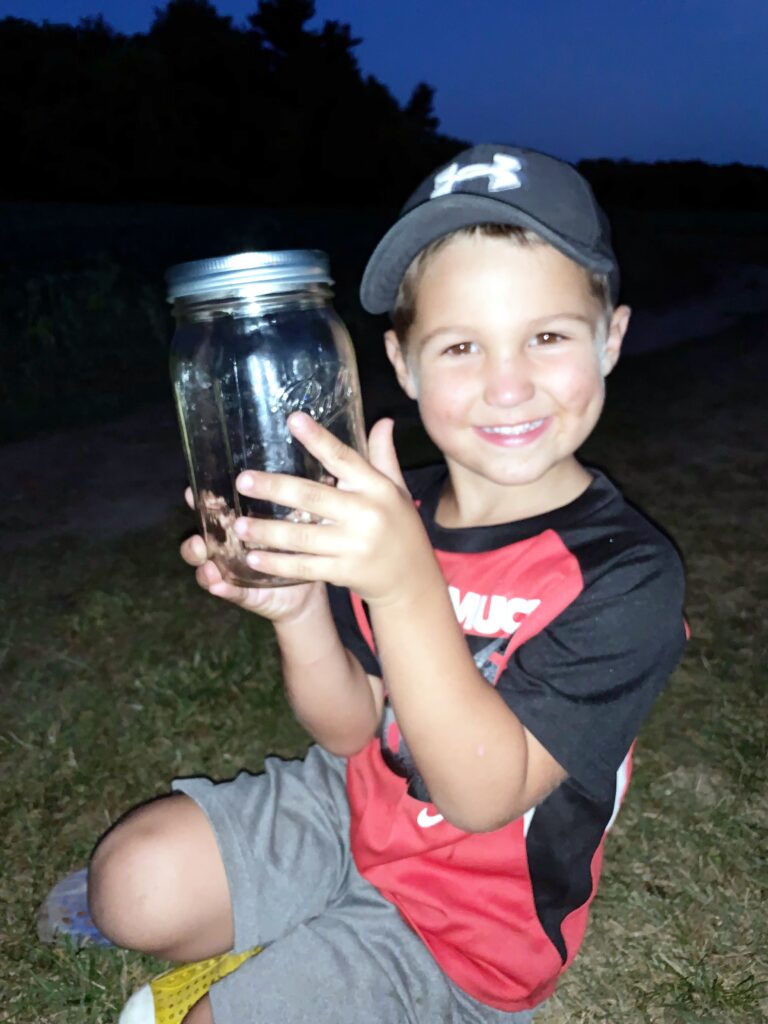 2. Catch fireflies. Grab a jar and giggle as you chase fireflies. Your kids will love trying to catch as many as they can and watching them light up the jar.
3. Go golfing. Most golf courses offer free golf to younger kids. It's the perfect excuse to get out and enjoy some one-on-one time on the course. If golf is not your thing, try miniature golf.
4. Go hiking. Pack some snacks and water in a backpack and go explore an area park. You can even add in the fun of a scavenger hunt to make it even more fun.
5. Make homemade lemonade. Have you ever squeezed fresh lemons and made homemade lemonade? If not, what are you waiting for?! You may never go back to Countrytime Lemonade! Pour over a couple of glasses filled with ice and enjoy! Or even set up a lemonade stand and let the kids become summer entrepreneurs.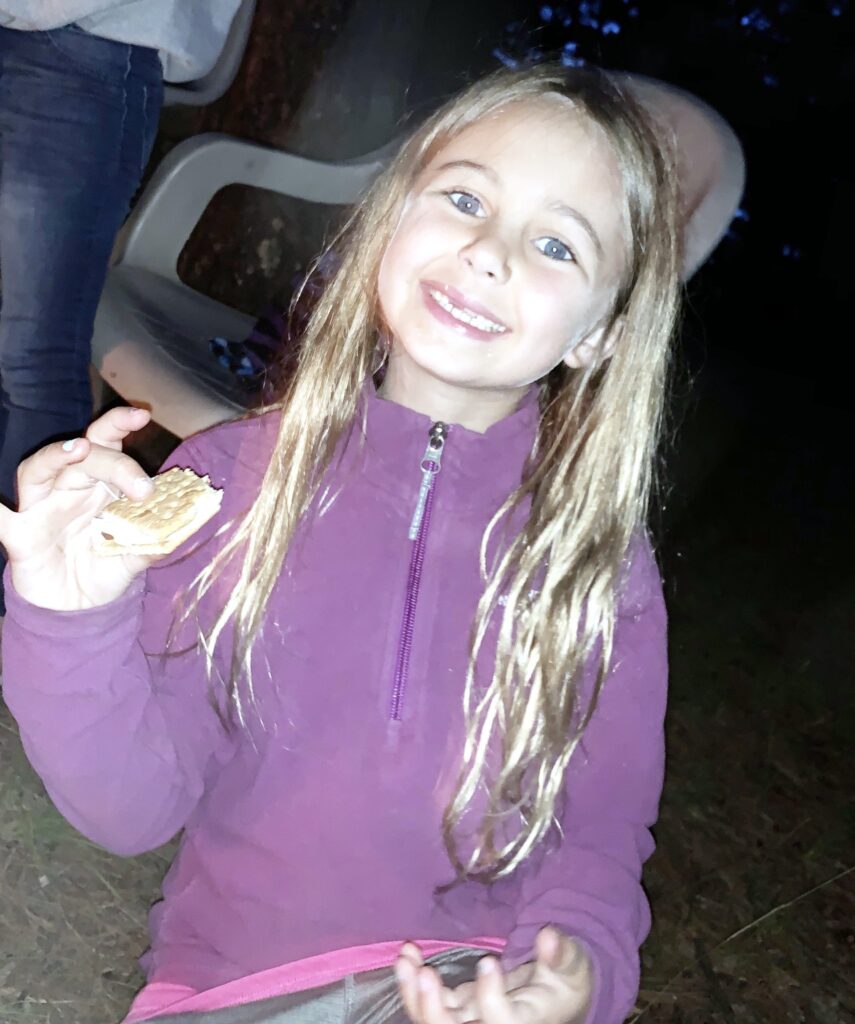 5. Have a bonfire. Pull up some chairs and sit around a bonfire. Some of the best conversations happen in the light of a bonfire. S'mores are a must, too!
6. Watch a movie. Most movie theaters have a day of the week that they offer discounted movie tickets for kids. Head into an air-conditioned theater on a hot summer day and catch a movie. If you have an area drive-in movie theater, pack some blankets, grab some bug spray and watch a movie under the stars. Check out local communities and see if they offer outdoor movies. Watching a movie under the stars is perfect for summer!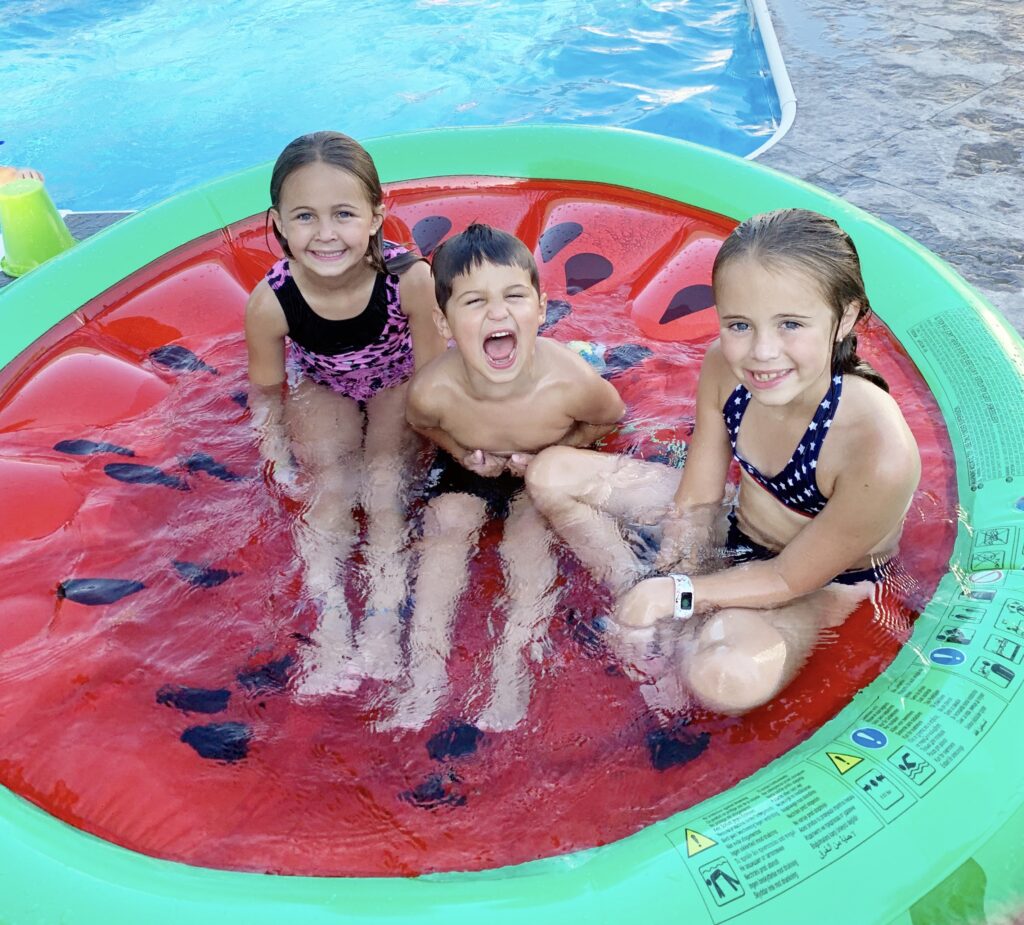 7. Play in water. Have a water balloon fight, turn on a sprinkler, find a local splash pad, or go to an area swim park or lake. On a hot summer day, nothing beats playing in water.
8. Have a picnic lunch. Grab an old blanket and pack a lunch and have a picnic. Even on a rainy day, picnics in the living room are so much fun!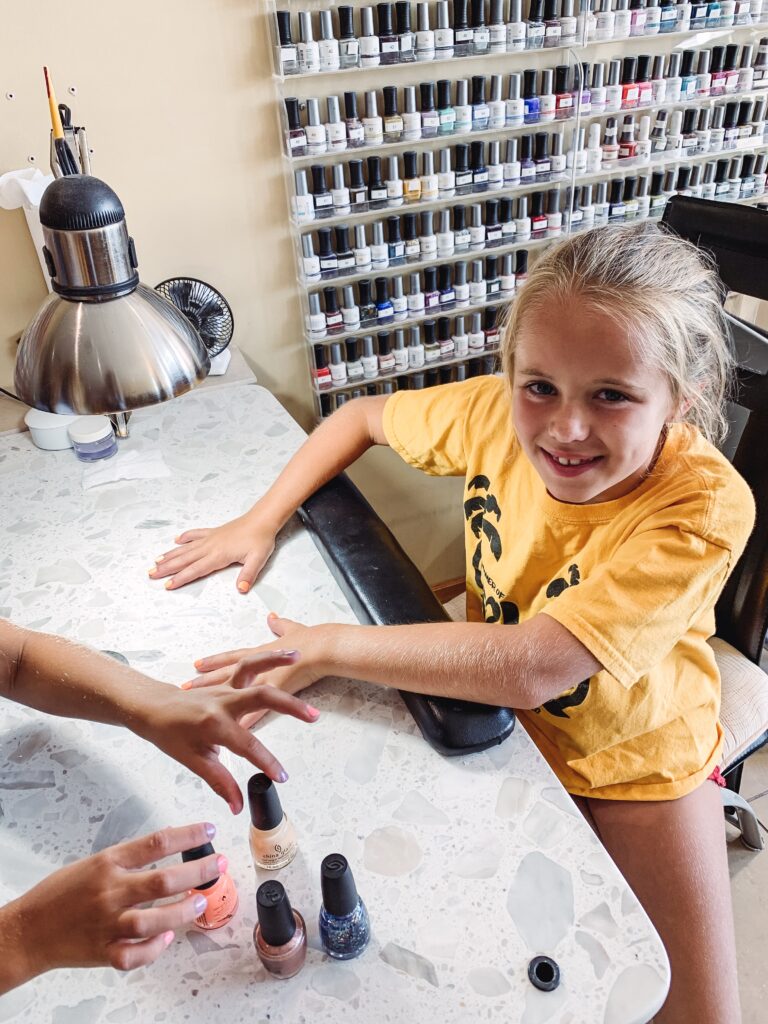 9. Get a Manicure/Pedicure. Last year before school started, my girls and I went and had a pedicure day. They loved getting pampered …. and so did I, of course!
10. Bake a treat in the kitchen. We tend to shoo our kids away when trying to make something in the kitchen. We just want to get it made quickly because we have so many other things on our minds to get done. Slow down and take the time to make a new recipe or bake some brownies with your kids. Make sure to let them lick the spoon too!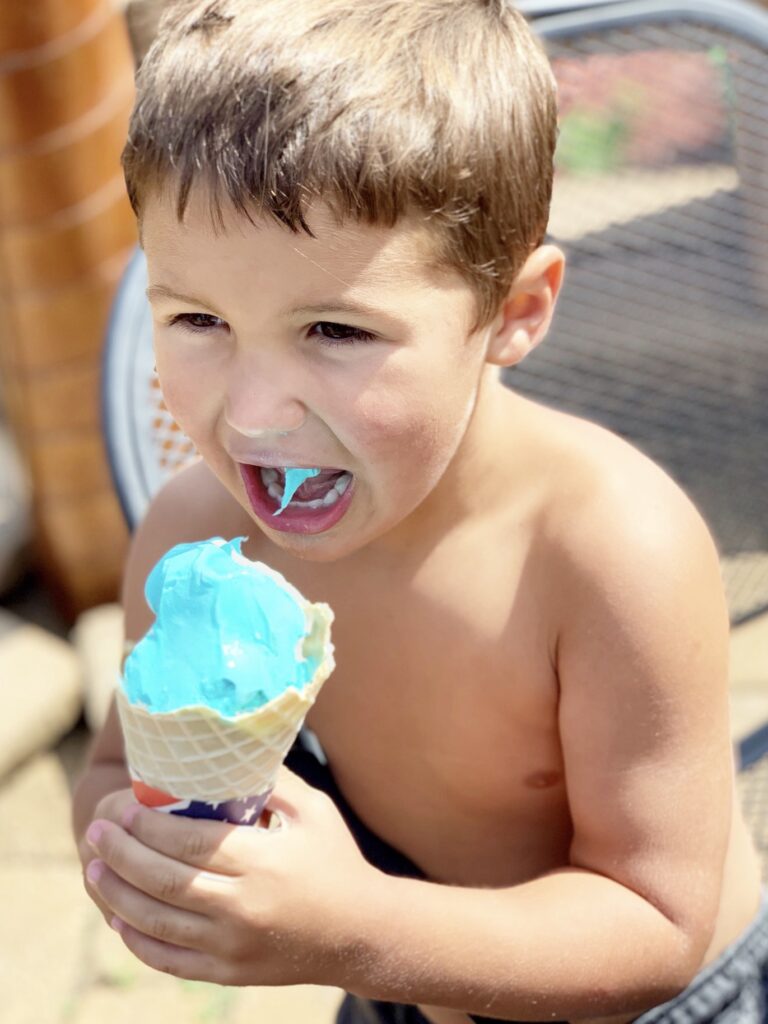 11. Eat ice cream. One or two scoops?! Let that be the only dilemma on your mind! There is always room for ice cream because it melts around everything else 😉
12. Attend an outdoor concert. There are lots of area outdoor concerts during the summer. Plan to attend one as a family.
13. Dance in the rain. Why not? Jump in the puddles and twirl around. Sing and dance. All kids love to, so why not see how much fun it is! If there is no rain in the forecast, turn on the sprinkler and dance in that "rain."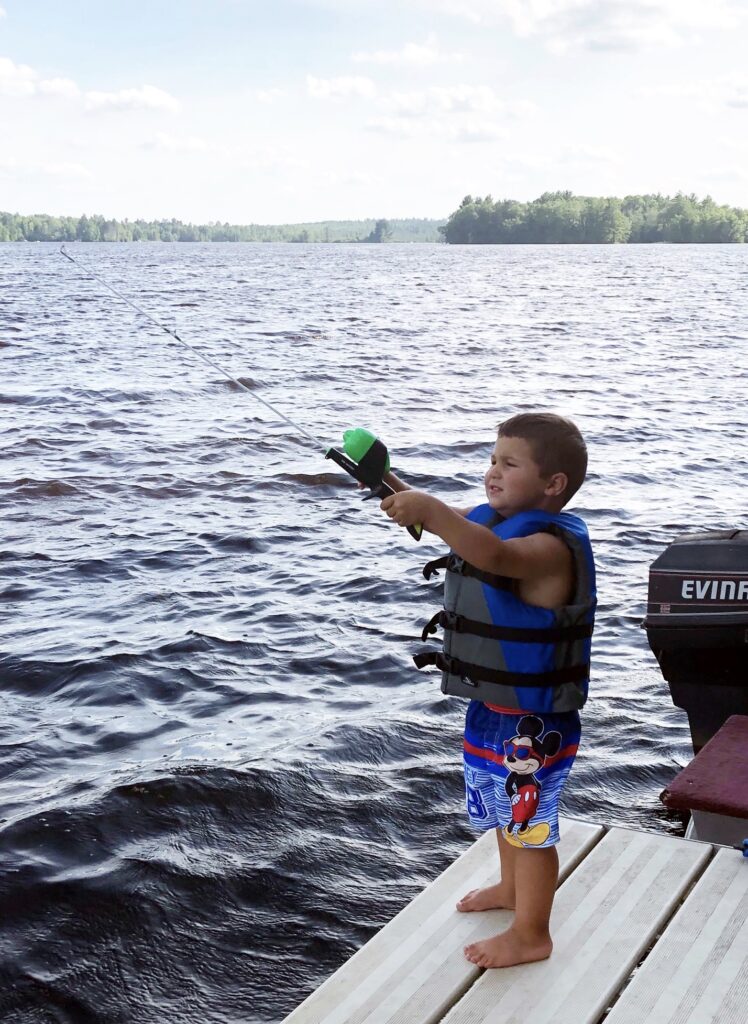 14. Go fishing. Grab your poles and head to an area lake to see what fishing stories you can come up with. If you have ever been fishing, you know exactly what I am talking about. You know, that one fish that was so big that got away … we have all heard those stories!
15. Go roller skating. Dust off your rollerskates and head to the roller rink. Your kids will be amazed that you can skate circles around them. Just be careful if you decide to show off in the limbo contest! You may not be able to get back up 😅😉
16. Play at a playground. Head to a park or school and show your kids that you can still swing across the monkey bars or show off your mad underdog skills.
17. Make a sandcastle. Give your kids a sand bucket and a shovel and they will be entertained for hours. See who can build the best sandcastle.
18. Volunteer. Find a summer food pantry or local not-for-profit and volunteer for the day. Not only will you walk away feeling better, but you will teach your kids a valuable life lesson.
19. Make tie dye shirts. They are groovy! ✌🏻The kids will have so much fun making them. Make one for yourself, too!
20. This might be my favorite one out of the list …. have the kids do a fun daddy/kid day. You sit with a good book and a drink in hand and enjoy the summer day. After all, it has been a crazy, hectic summer, and you enjoy a day to yourself as well! Cheers to you, mama!
-Callie