Summer temps are officially here! I have rounded up 10 of my favorite summer must-have earrings that are sure to add some summer fun to any outfit.
Bright and fun statement earrings for the summer are my jam. I love how a pair of earrings adds a pop of color to any outfit and instantly elevates your whole look. If you are ready to bring some summer fun to your outfits, check out these 10 options for summer must-have earrings.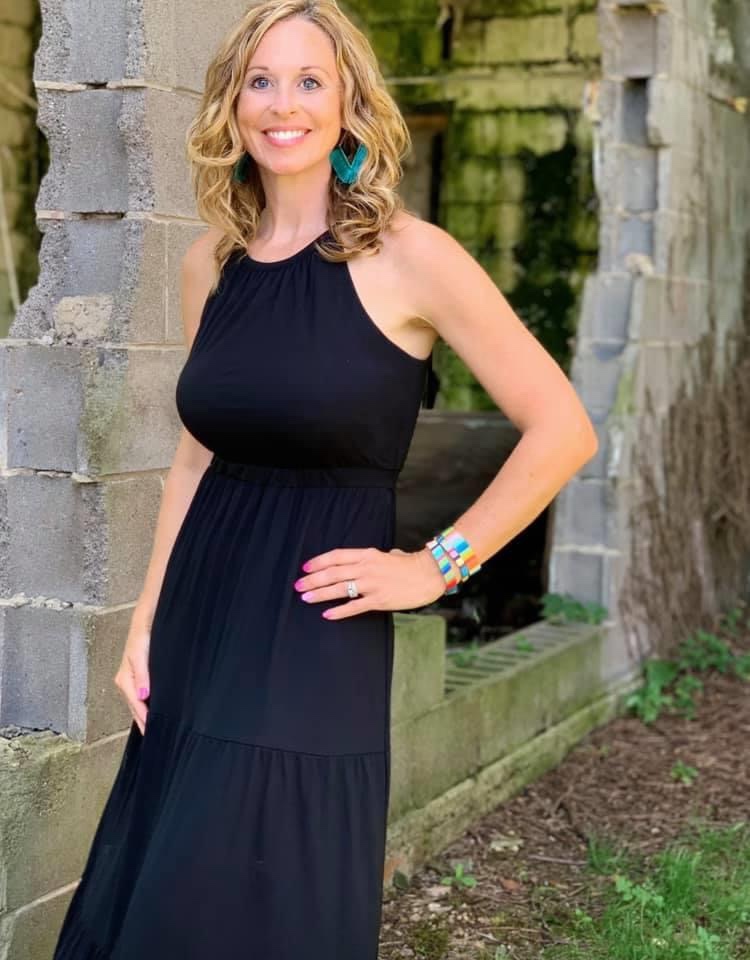 Whether you are a fan of the natural rattan look, bright statement earrings, or wearing your favorite summer food, I have rounded up 10 perfect summer must-have earrings for you. Let's take a look!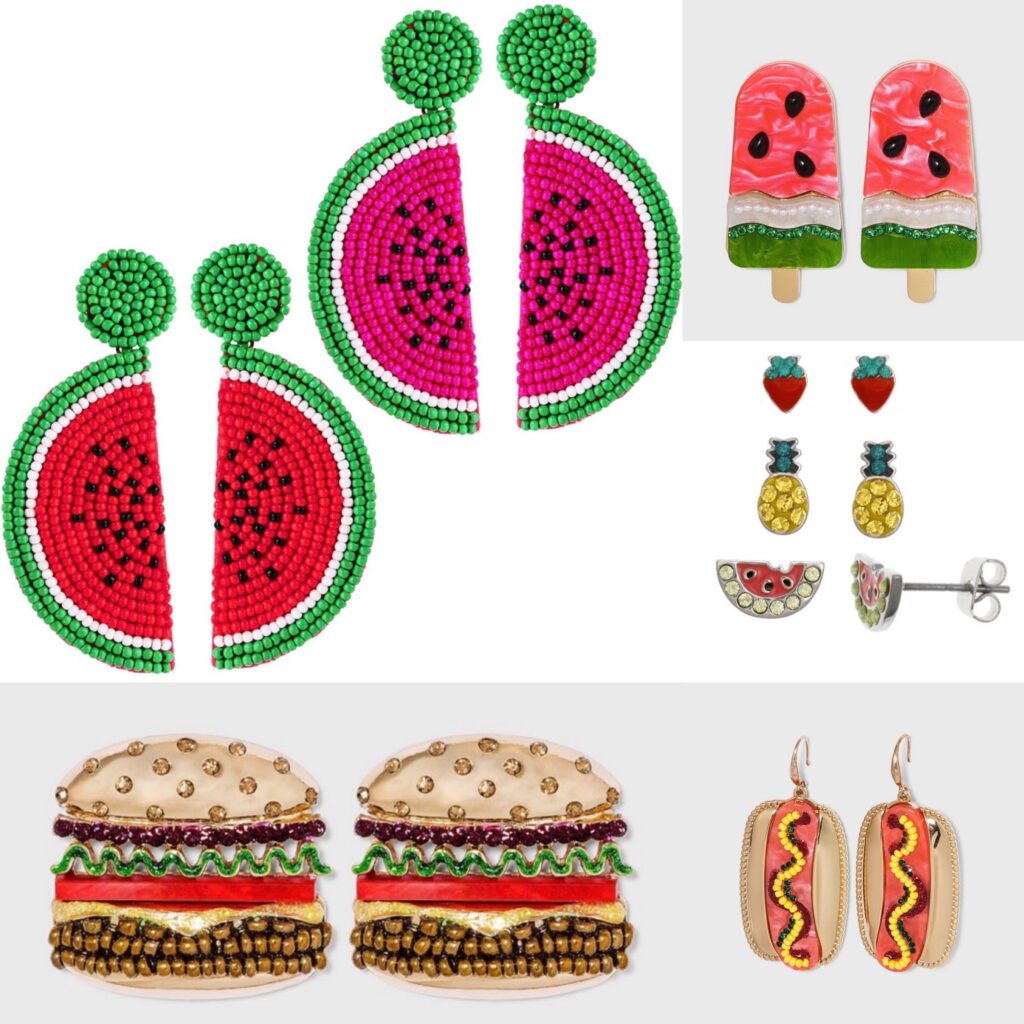 Have you ever thought of wearing hot dog earrings to a cookout? ? They scream summer and are seriously so darn cute!! If you are headed to a backyard cookout or dining al fresco, wear a pair of these earrings for a simple way to add some fun to your look. I don't think that there is any possible way not to have fun while wearing any of these earrings!
Get 4th of July ready with these beaded earrings!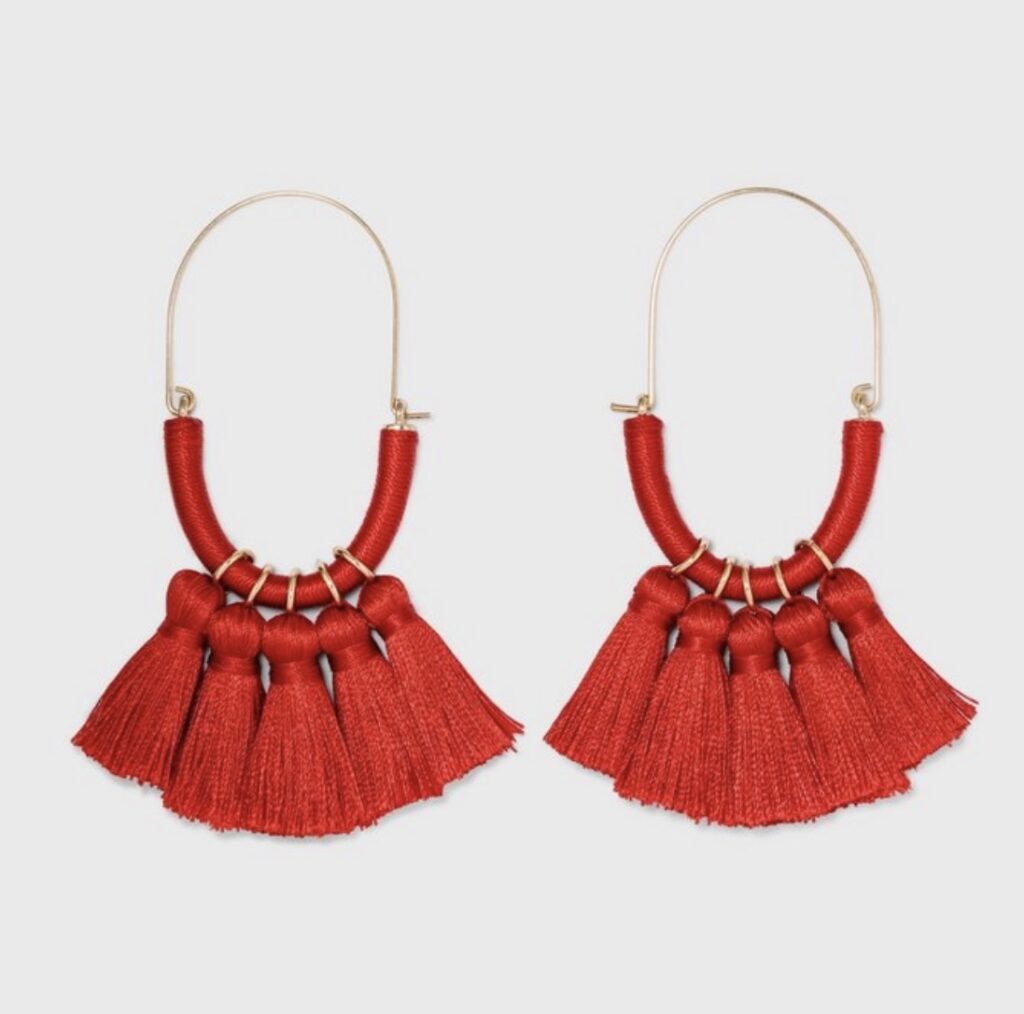 Another option to get your outfit ready for the 4th of July! These red tassel earrings are so fun.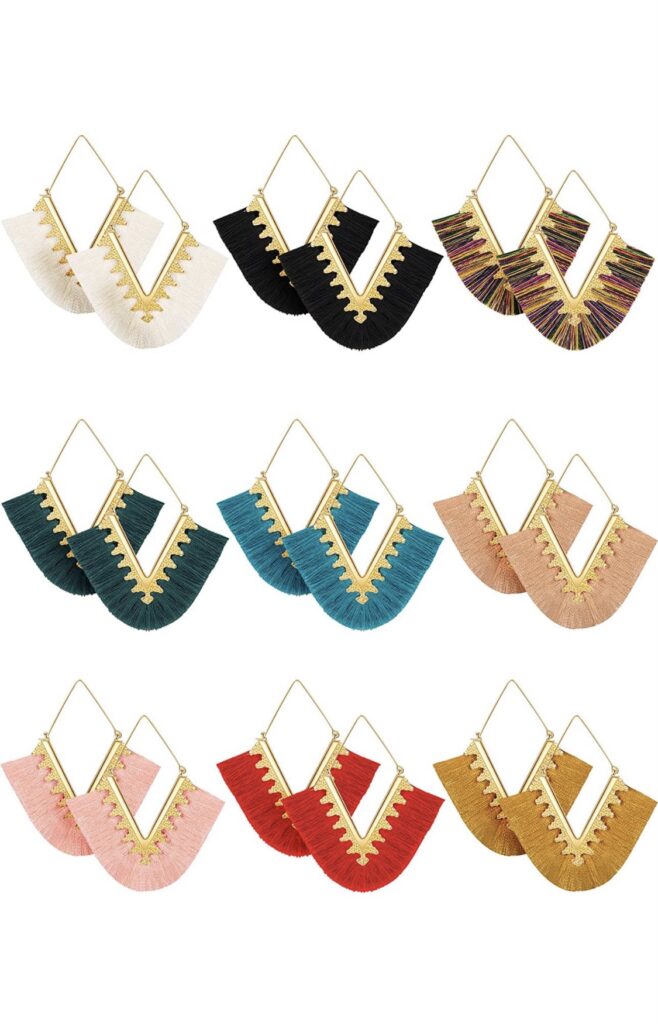 If you are looking for a bang for your buck, here it is! 9 pairs for under $13! These are lightweight, and you can see in the above picture of me how these add the perfect pop of summer color to any outfit.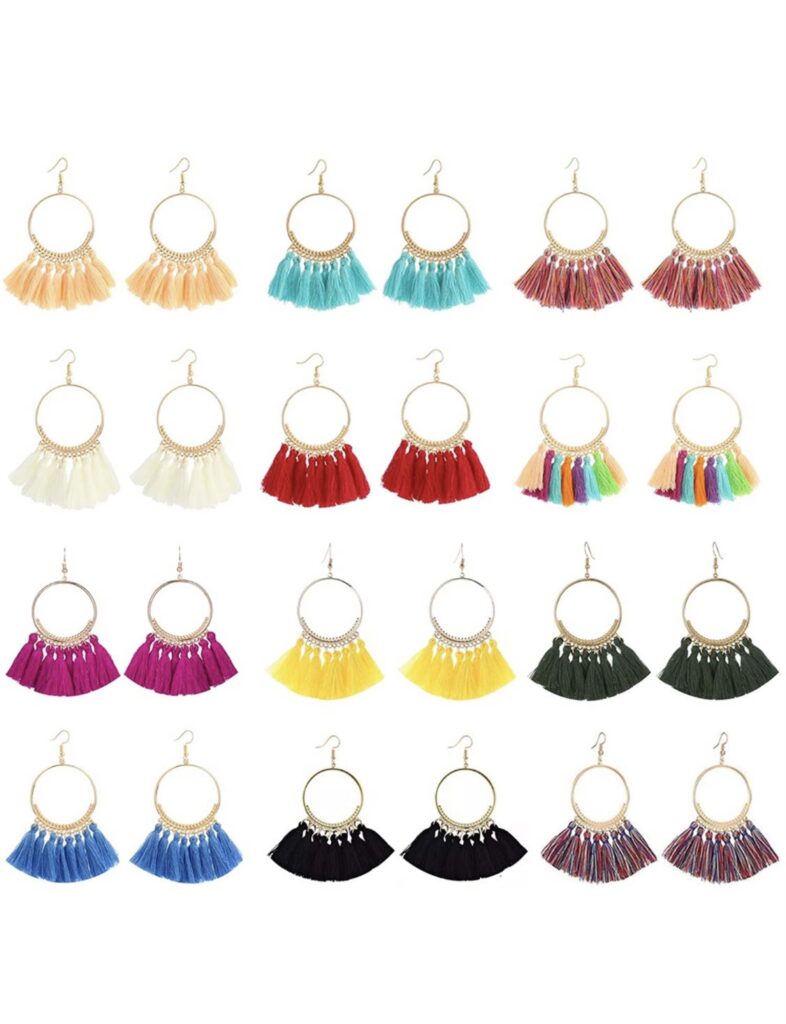 Speaking of a bang for your buck, let's talk about these hoop tassel earrings too. 12 pairs for under $12. You can't beat this price! So much fun and color in these!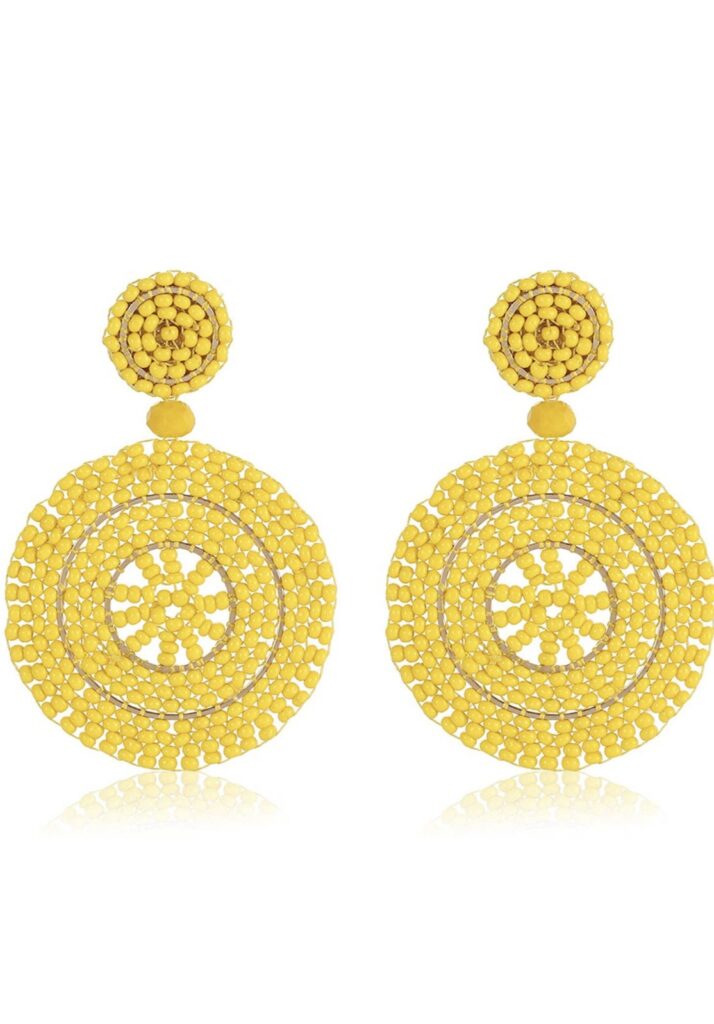 Bring on the sun! These bright yellow earrings are sure to put a smile on your face instantly elevate your mood! The multi-color option is so cute too!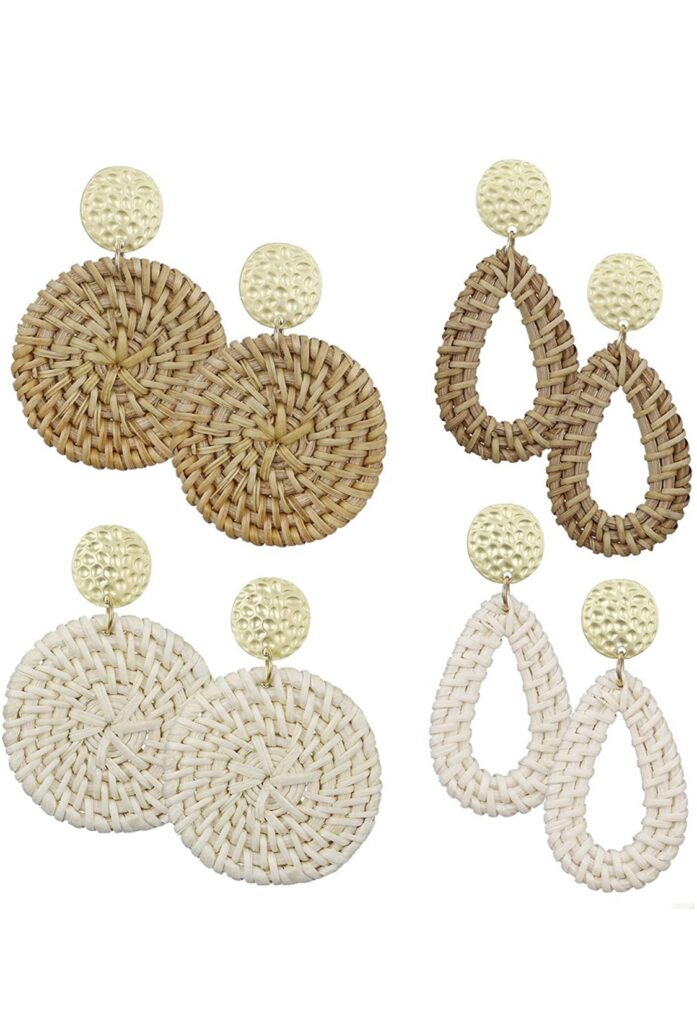 Light and airy, rattan earrings are the perfect poolside accessory. They look so cute under my favorite beach hat. Can you tell that I like purchasing sets of earrings? These 4 pairs are under $12. Bam!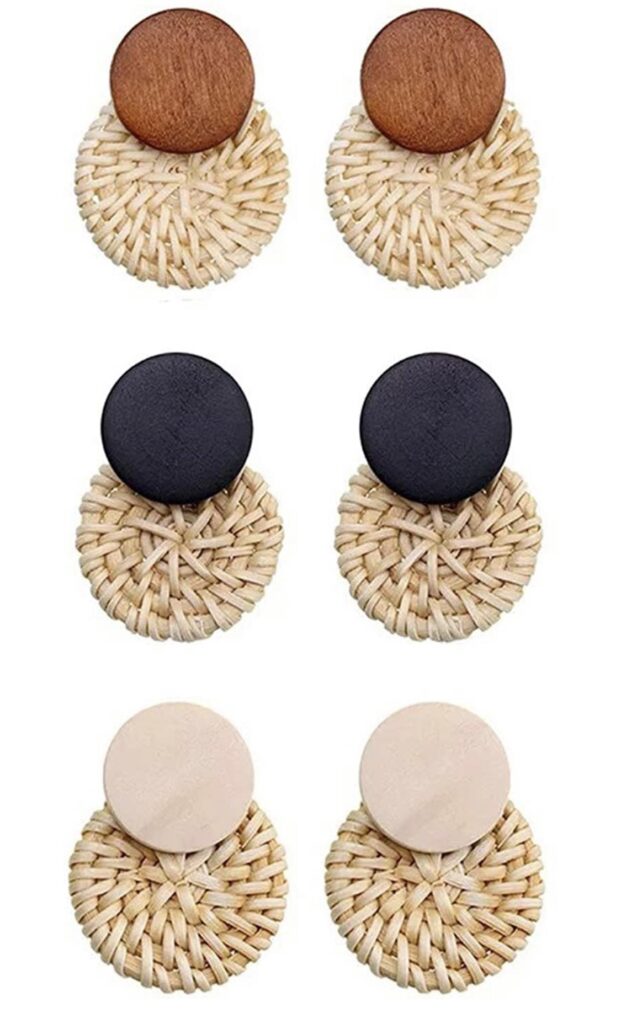 I just ordered these! I love the rattan paired with the wooden circle. Some days you are just in the mood to wear all neutrals, while still making a statement, and these do just that.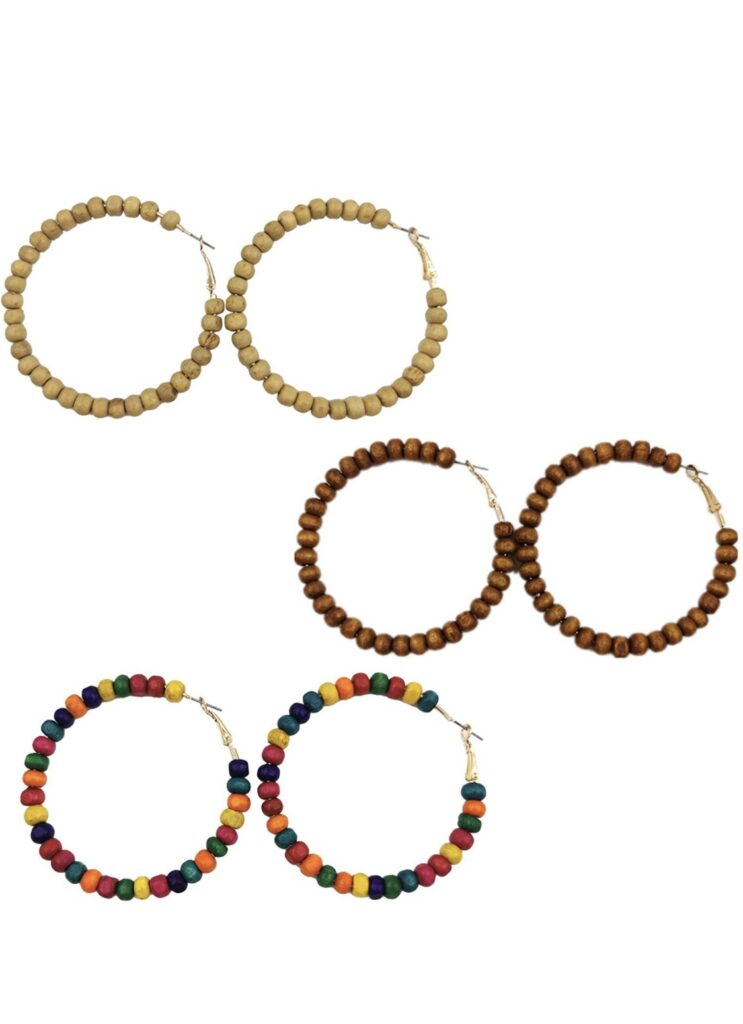 The picture does no justice in showing how big these earrings are. I can wear them around my wrist as a bracelet. ? These have quickly become some of my favorite summer earrings because they are are so lightweight and fun! The 3-pair set is just over $10.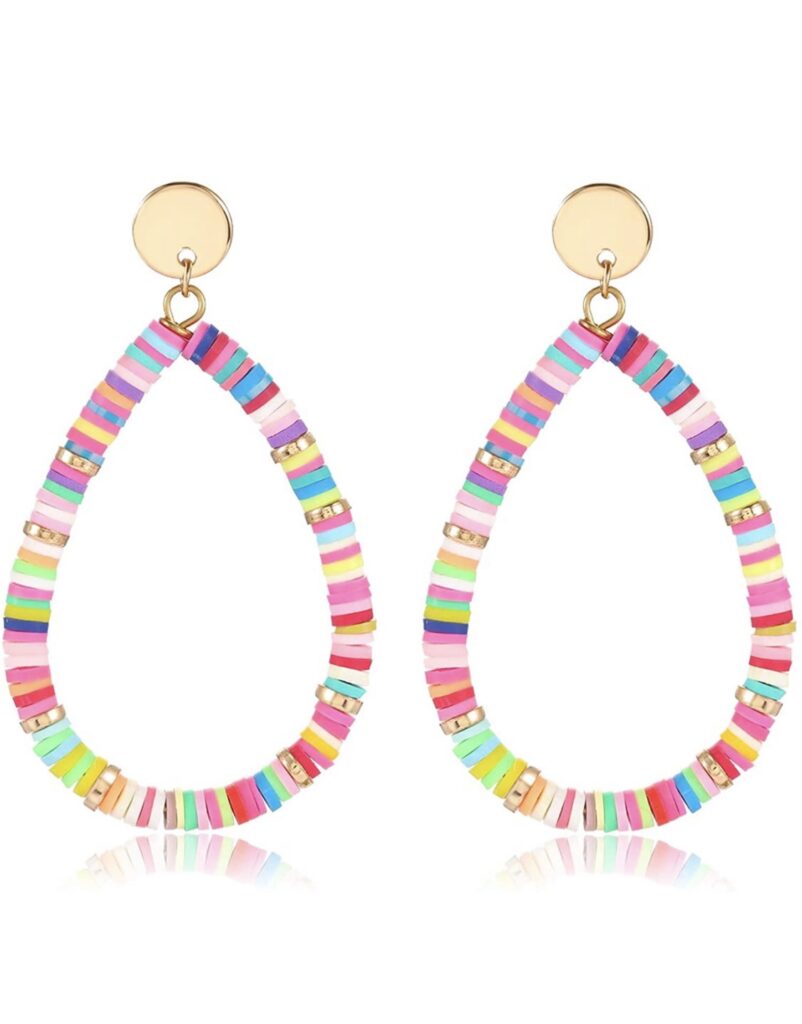 Bright and colorful, these earrings match with any summer outfit.
If this round-up of 10 summer must-have earrings doesn't get you in the mood for summer, I don't know what will! Happy Summer!
-Callie
Disclosure: This site may contain affiliate links for products and services that we recommend. If you make a purchase through these links, we may earn a small commission at no additional cost to you.